In 2016, a startup called Relonch started a camera club and next-day image editing service that was largely panned online by photographers.
Who would pay $99 per month to use a camera they will never own plus $1 per professionally retouched photo? The iPhone and other capable smartphone cameras now dominate photography, helping novices and pros make great pictures instantly styled with the touch of an app.
The Relonch subscription camera club business model looked like a failure on paper.
It did modestly well. More importantly, it served as a proving ground for a new iOS app launched this week that will eventually bring cinematic light to photos and videos made in drab or challenging lighting conditions.
Relonch Alfred uses AI image and color mapping, developed and refined over a two-year period with the Relonch Camera Club in Palo Alto, Calif., to give iPhone shooters a slider bar to improve a dull image's quality of light and exposure with artificial light.
In the week's ahead, app updates will include cinematic lighting styles, such as stage, back lighting and "super hero" lighting, and include video.
"The best way to prove a hypothesis is to let people pay for the product," co-founder Yuri Motin told Cult of Mac. "The results were remarkable. Each camera (there are 291) generated $400 per month in revenue and the most active members of Relonch Photo Club spent more than $1,000 for their photos.
"Today, Relonch AI is successfully tested and ready to work with billions of smartphone cameras."
Relonch Camera Club
Relonch introduced its special camera at Photokina in 2014 and opened the club in the Bay Area two years later.
The camera is actually a Samsung DSLR camera with a wide-angle lens but encased in leather to prevent a shooter from toying with the camera settings or reviewing their pictures. The idea was to let users focus on being creative. Each shot was instantly transmitted to Relonch servers and refined automatically with artificial intelligence.
There are a number of apps that allow mobile photographers to make exposure and color adjustments and users of iPhone models with dual cameras can apply studio lighting affects.
Relonch mapped 10s of thousands of images to tune the AI mapping for every possible lighting scenario.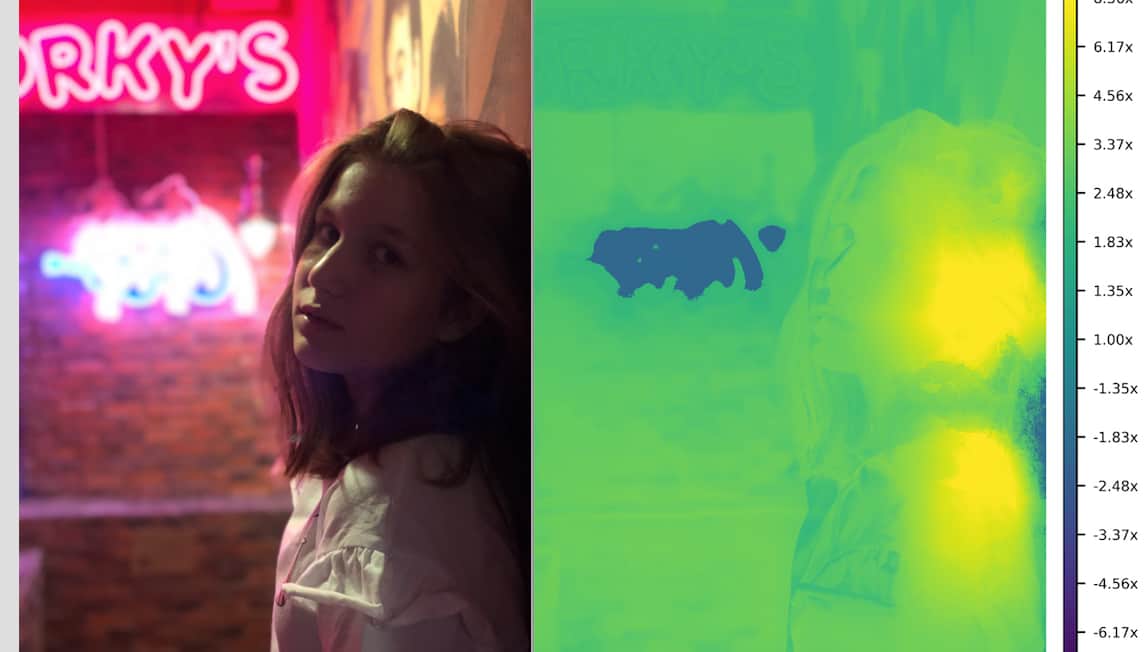 "We base it on the photos before and after local adjustments," Relonch co-founder and CEO Sergey Korzhenevich said. "Every single photo with every eye, face, bodies, sky, trees…That is the core to the success for our AI to work correctly.
"We want to democratize the cinematic look whether you shoot photos or video without having to hire a lighting crew."
For now, Alfred is free to download, for still photos only and the adjustment map the app creates for each image seems to do a subtle but nice job of drawing out more definable details in shadow and warming harsher afternoon light (a detailed review will follow once I am able to use the more sophisticated cinematic lighting features still to come).
Tap on the image with one finger and you will see the original image. Tap with two fingers to see the exposure adjustment map and three fingers to see color adjustment.
The demonstration videos suggest a promising tool for every level of mobile shooter.