Joe Cunningham loves the original iPhone so much that he carries two of them — one for calls and texts, and one for taking trippy photos enhanced by a mysterious glitch in the decade-old device.
Like the kind of haunted handset you'd find in a Stephen King novel, the second iPhone exhibits a strange quality: It takes pictures that look like they're the result of a bad acid trip.
"The psychedelic iPhone only gets used as a camera because I want to extend its life as long as possible," Cunningham told Cult of Mac.
The iPhone, which celebrates its 10th birthday this week, has come a long way when it comes to photography. The original's 2-megapixel camera is positively primitive compared to the 12-megapixel, dual-lens monster inside the iPhone 7 Plus.
The latest iPhone has garnered raves from pro shooters and marks a major milestone for photography.
Still, Cunningham thinks the first-gen iPhone from 2007 has never been bettered.
"I prefer the user experience of the original and its design much more than any subsequent release," said the Minnesota photographer.
The fact that one of his original iPhones produces highly stylized imagery is a bonus — and a lucky one at that.
When his original iPhone broke in 2013, after a solid six years of use, Cunningham was thrilled when his brother Casey presented him with another first-gen iPhone, still in its box. He had discovered it in a drawer at the IT company he owns, and with nobody coming forward to claim it, he passed it on.
"I happen to be a photographer and I immediately began experimenting with it to discover what subject matter it would be useful for," Cunningham said. "For example, it is useless for portraiture [and] rural landscapes. I soon realized that urban imagery was its forte and began shooting out of the windows of Minneapolis city buses every day. This perspective is unusual because you're 10 feet tall in the middle of the street, viewing life downtown through the lens of an acid flashback."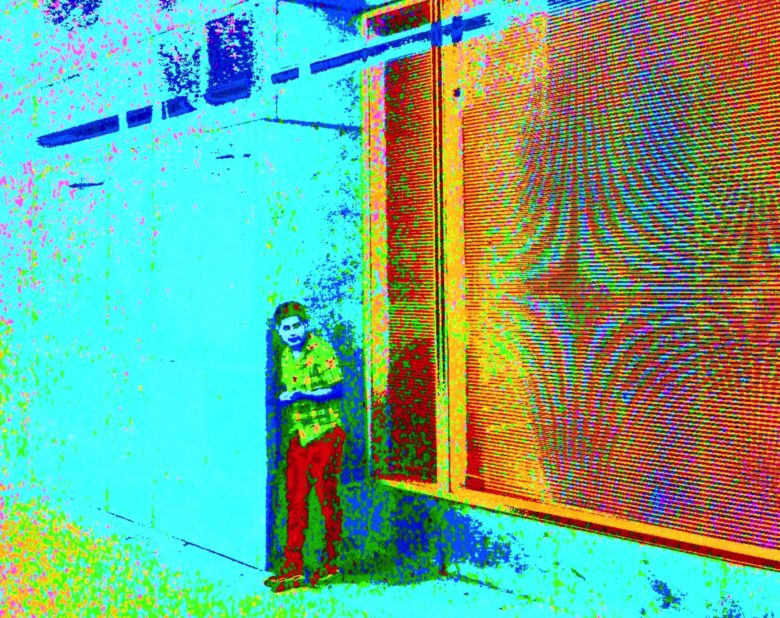 Cunningham keeps a blog of his images and is planning to publish a book of them.
When the first-gen iPhone that Cunningham uses for calls and texting dies, he has a 2013-era iPhone 5s waiting for him, although he says "its design is forgettable in comparison to the iconic smartphone that Steve Jobs first showed the world."
He's never discovered exactly why the "wonderfully damaged" camera on his psychedelic iPhone renders photos in such acid-soaked colors.
"I'm an artist, not a technical person, so I have no idea what the malfunction is," he said. "But if one of your readers knows what's going on I'd love to hear the details. I have searched the internet for similar imagery and come up empty."