2017 was a killer year for new Apple products — and it's not all because of the iPhone X.
Apple's design team spun out updates in nearly every single category while also popping out a few all-new products. The Mac Pro and Mac mini were pretty much the only machines that got no love from Apple this year. But with all the new stuff, it's hard for Apple fans to complain.
Here's a recap of every new Apple product of 2017.
(PRODUCT)RED iPhone 7
After years of waiting for a new color option not related to gold, Apple finally gave us a red iPhone in 2017. The special-edition (PRODUCT)RED iPhone 7 and iPhone 7 Plus went on sale on March 24. The white front (rather than a much more pleasing black) disappointed some fans, but we loved the red back.
9.7-inch iPad
iPad sales saw a big resurgence in 2017, partly thanks to Apple releasing its most affordable new tablet ever. The new iPad starts at $329 with 32GB of storage, an A9 processor, Retina display and the same body as the original iPad Air (minus the mute switch). You can also buy models with built-in LTE.
10.5-inch iPad Pro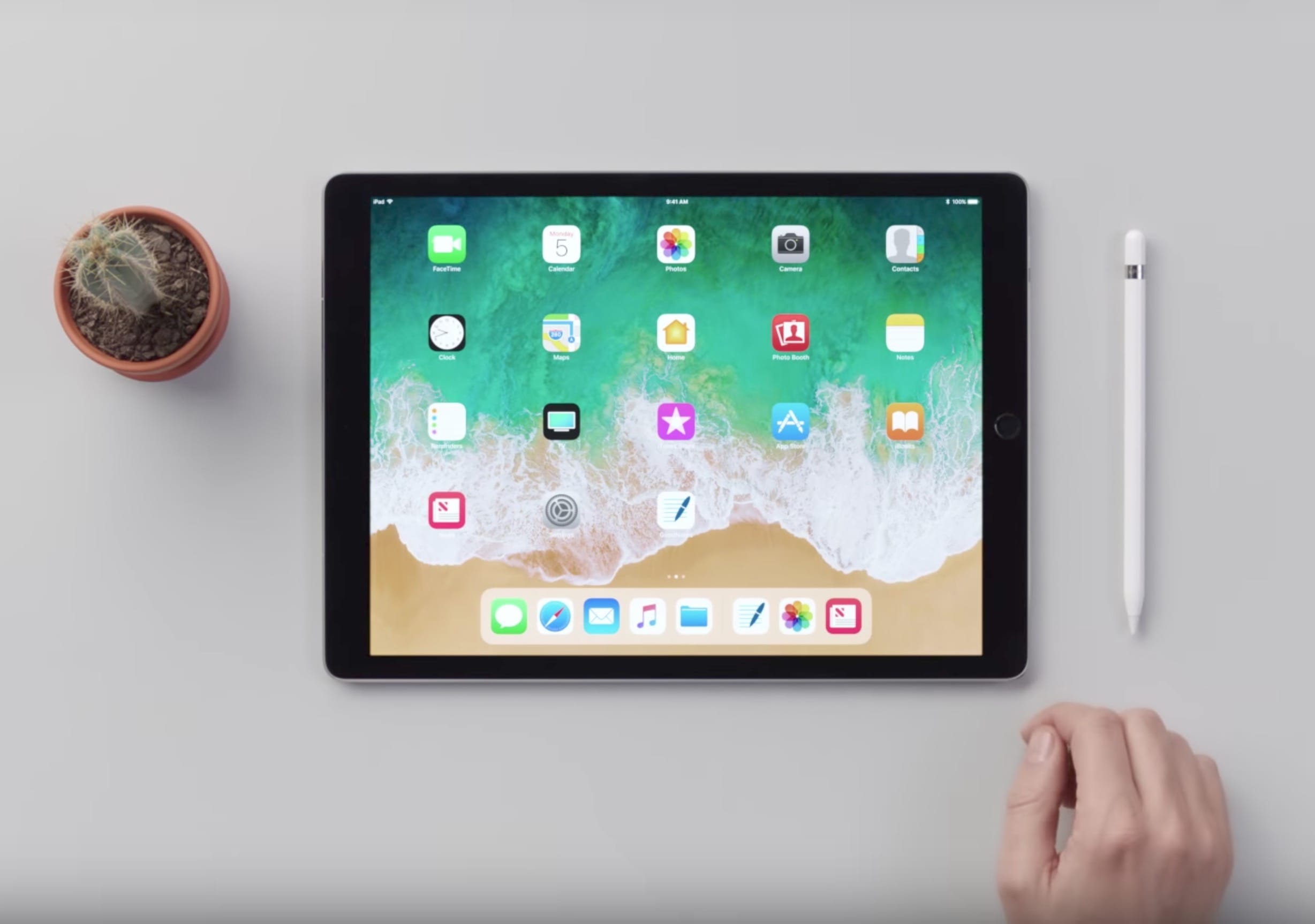 Apple usually doesn't debut iPads at its Worldwide Developers Conference, but 2017 was an exception. The company gave developers something shiny and new to test iOS 11's new iPad features on: the 10.5-inch iPad Pro, which packs a 120Hz display for smoother motion and enhanced Apple Pencil performance. With an A10X Fusion processor, it and the updated 12.9-inch iPad Pro deliver the best iPad performance to date.
New iMacs, MacBooks and MacBook Pros
Apple didn't come out with major design changes for any of its standard Mac machines this year, but they all did get spec bumps to increase performance. The new iMac's display is 43 percent brighter and supports 1 billion colors. Intel's Kaby Lake processors now power the MacBook Pro, MacBook and iMac, bringing some much-needed speed boosts.
iMac Pro
Apple teased the iMac Pro at WWDC 2017 before finally releasing it at the very end of 2017. The standalone on steroids looks just like a regular iMac, but comes with a badass space gray finish.
You can get the cheapest iMac Pro configuration for a mere $4,999 — which is, shockingly, a great deal. That comes with 32GB of 2666MHz DDR4 ECC memory, which you can upgrade to either 64GB or 128GB of storage. On top of that, there's 1 terabyte of solid state storage, a Radeon Vega Pro graphics chipset with 8GB of RAM, a gorgeous 27-inch Retina 5K display, and all the usual things you'd expect from a top-of-the-line Mac.
iPhone 8 and iPhone 8 Plus

While the iPhone X was the most talked about new Apple device of 2017, the iPhone 8 and iPhone 8 Plus proved mighty impressive in their own right. They pack the exact same internal features as the iPhone X, except there's no Face ID or Super Retina display. For fans not quite ready to give up Touch ID, or anyone who can't afford the $1,000 iPhone X, they're a pretty great consolation prize.
iPhone X
With its stunning edge-to-edge Super Retina display, advanced facial recognition, wireless charging and amazing cameras, the iPhone X is the most incredible device Apple's ever built. On the iPhone's 10th anniversary, Apple's hardware and design teams knocked it out of the park with a gorgeous new look that's simply amazing on the outside — and wicked fast on the inside.
Apple Watch Series 3
The Apple Watch finally came untethered from the iPhone in 2017, thanks to the Apple Watch Series 3. With the LTE model, you can be reached at any time via text or calls without taking your iPhone with you. Maps can give you directions and Find My Friend automatically switches to using your watch location. Apple Watch Series 3 streams Apple Music songs to your wrist, too, but if you don't want to pay for extra cell service, you can get Series 3 with just Wi-Fi.
Apple TV 4K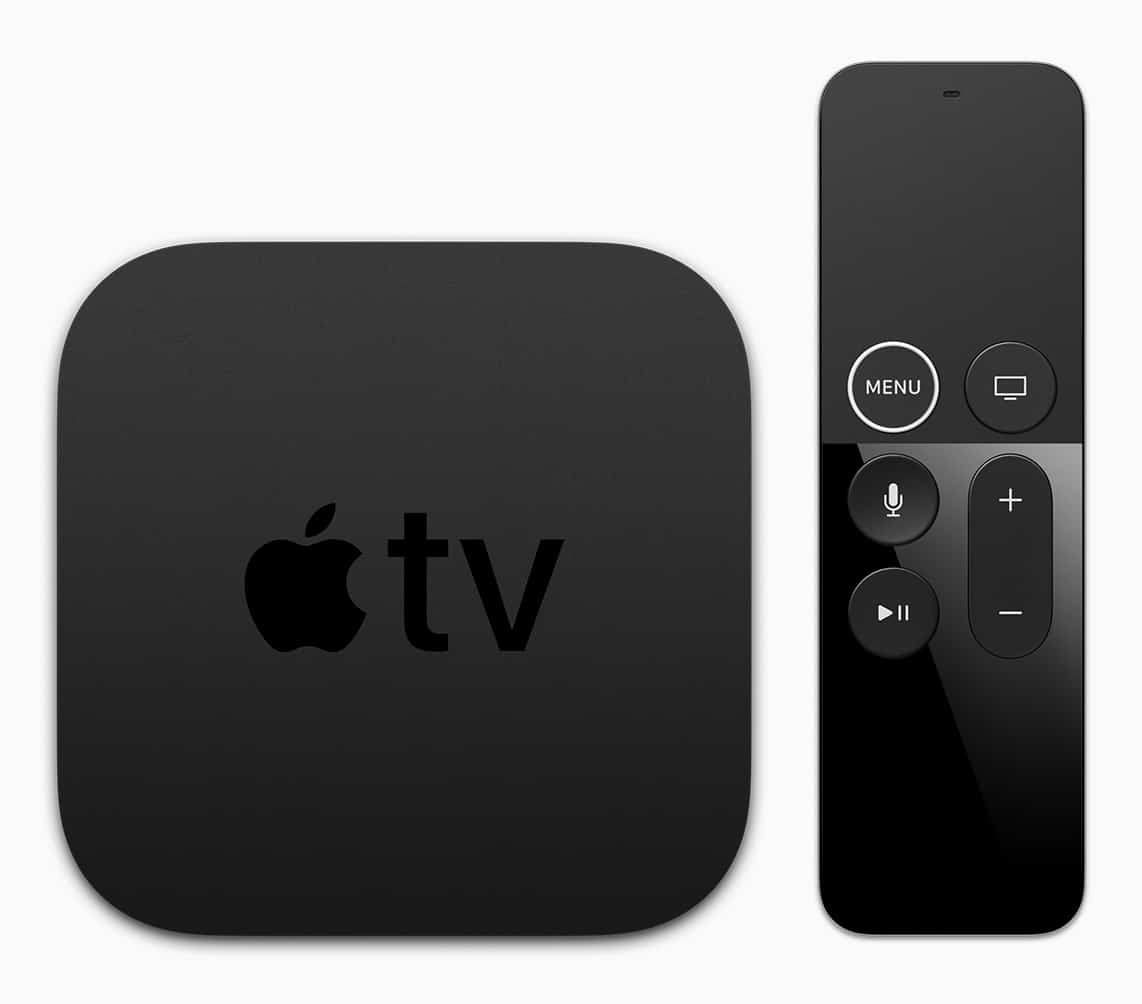 The 4K revolution finally arrived with the all-new Apple TV 4K unveiled this fall. Apple's new set-top box supports two HDR formats, and the company is upgrading iTunes users' HD libraries to 4K for free. Apple TV 4K packs the same A10X Fusion processor found in the newest iPad Pro, along with 3GB of RAM. This allows for 4K content to be played at 60 fps, thereby helping make the Apple TV 4K a better gaming machine, too.