Happy 2017 everyone! Facebook may have been last year's most popular app, but there's plenty more for you to explore in the App Store.
Check out our picks for the most exciting new apps of the week below. Whether you're looking for a great game to usher in the New Year or something a bit more serious and useful, we've got you covered!
Island Delta
An action-filled isometric adventure game, Island Delta sees players solving puzzles, avoiding traps and defeating enemies by way of a powerful anti-gravity weapon.
There are more than 30 retro-futuristic levels to explore, and — best of all — no in-app purchases, either. A lot of fun!
Available for: iPhone, iPad
Cost: $1.99
Get it from: App Store
Handbrake
Handbrake has been Cult of Mac's go-to tool for all types of video conversion how-tos for years.
Now, after a whopping 14 years in "beta," the free Mac software is finally ready for its official launch. While the tool rose in popularity due to the now-outdated feature of letting users rip DVD their DVDs, it now serves as an incredible useful for converting video files to a format that can be watched on Apple TV and iOS.
Available for: iPhone, iPad
Cost: Free
Get it from: Handbrake
Colt Express
A port of the popular board game of the same name, Colt Express takes place on a train traveling across the Old West which has been taken over by robbers (read: you and a bunch of other players.)
By drawing cards, you must loot passengers and carry out other tasks, while avoiding being shot by one of your fellow players.
There's both strategy and action involved, plus the ability to play online against other players, which adds up to a very fun experience.
Available for: iPhone, iPad
Cost: $3.99
Get it from: App Store
Periscope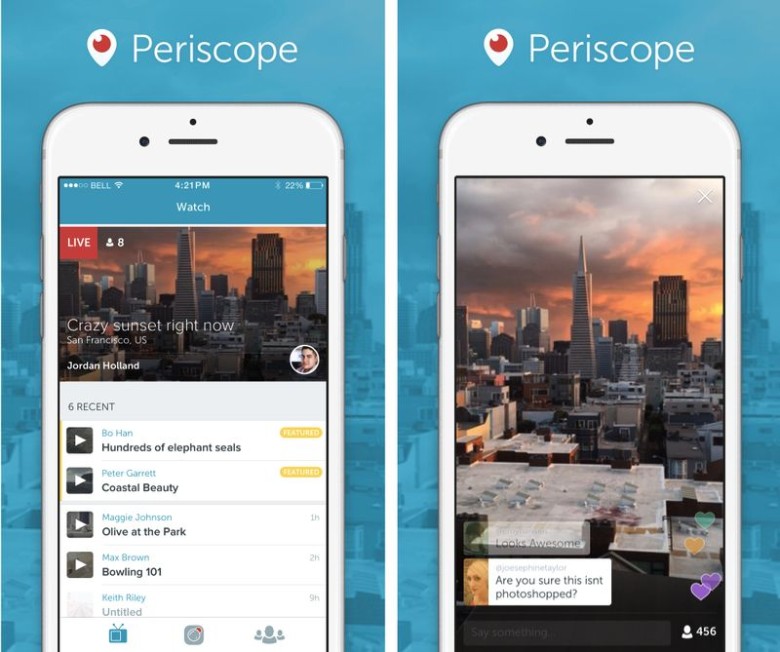 Live-streaming app Periscope got a big update this week, adding the ability for users to watch live 360-degree videos (although for now only a select few can broadcast in this manner.)
In case you've not used 360 video before, the feature basically means that you're no longer bound by what a person wants you to see — but can rather look around, within reason, for yourself.
It makes it a much more authentic experience that's a step closer to actually being in a particular place. This feature is bound to be a big hit!
Available for: iPad, iPhone
Cost: Free
Get it from: App Store
360 Sunset in Florida. First ever #Periscope360 with @Brandee_Anthony https://t.co/AZWbnnT15S

— Alex Pettitt (@Alexpettitt) December 28, 2016