It was a little tough to whittle our choices for the best movies of 2015 down to 11, but we did.
If you'd told us five years ago that we'd be getting new Jurassic Park, Star Wars and Mad Max movies, and that they'd all respect their predecessors while forging their own paths, we'd have ask the bartender for whatever you'd been drinking. But all of those things happened, and 2015 was better for it.
We also got some great original movies, including some charming comedies and one of the scariest monsters in recent memory. It was a pretty good time, regardless of your tastes, is what we're getting at.
Here are our picks in no particular order.
Jurassic World
After the crushing disappointments of the last two Jurassic Park movies, Jurassic World was the sequel nobody ever predicted would be among the year's most entertaining movies — let alone one of its biggest hits. Charismatic performances from Chris Pratt and Bryce Dallas Howard, some wonderful nods to the original (the fact that we're nostalgic for 1993 makes me feel very, very old), and a new "big bad" in the form of Indominus‍ Rex, along with some previously untapped "borrowing" from Michael Crichton's original novel conspired to make this one of my favorite movies of the summer.
Heck, even the 3-D looked good, which is a line I don't get to wheel out too often. —Luke Dormehl
Tangerine
Equally funny, touching, dramatic, and surprising, Tangerine follows transgender prostitute Sin-Dee (Kitana Kiki Rodriguez) who, fresh out of a month in prison, takes to the streets of Los Angeles to track down her cheating pimp (James Ransone).
It feels like a movie from the '70s or '80s, and that's a compliment. While its conflicts occur in a very specific subculture within a subculture, its exploration of loyalty, truth, betrayal, and friendship applies to everyone. Character dynamics shift constantly; people who should hate each other share touching moments, and even if you don't know exactly what everyone is going through or what everyday life is like for them, you can always relate on some level.
Equally impressive: Director Sean S. Baker shot the entire movie on three iPhone 5ses decked out with lenses and rigs, and the whole thing looks gorgeous.
Ex Machina
Screenwriter Alex Garland (Dredd, 28 Days Later) makes his directorial debut in one of the most divisive films of the year. It's about a programmer at a search-engine company whose reclusive boss summons him to the middle of nowhere to evaluate Ava, a creepily human-looking android. Oscar Isaac plays the inventor with his typical manic charisma, and Swedish actress Alicia Vikander takes on the robot duties.
I haven't noticed a lot of middle ground on this one; people either think it's brilliant or garbage. But even if you don't end up in the former camp, you'll appreciate the amazing robot design and special effects. And for a movie that's almost entirely scenes of people sitting in various rooms talking about what it means to be, it's surprisingly tense throughout.
Spy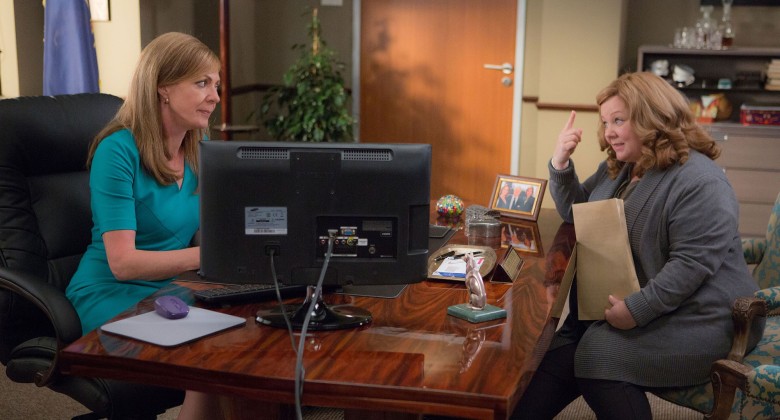 Paul Fieg, writer and director of Bridesmaids and next year's Ghostbusters sequel, takes on the spy game in 2015's funniest.
Melissa McCarthy plays a CIA analyst who's suddenly the only person in the organization qualified to stop international arms dealers. People turned off by bad language will gasp at the elaborate, ad-libbed streams of vulgarity that McCarthy lets loose throughout, and everyone else will find those gasps hilarious. Spy is that rare underdog comedy that knows that it's way easier and more satisfying to root for the underdog when the jokes aren't all at their expense.
Krampus
I was surprised at how much I loved this holiday-themed horror-comedy from the director of cult classic Trick 'r Treat. Krampus is about what happens when youthful innocence and Christmas spirit die.
And what happens is that an ancient goat demon appears and murders everybody with killer toys. But trust me; it's way funnier than that. This one is a solid pick for people who grew up with Gremlins and other films that are mostly fun but become completely terrifying once you really consider what's going on. It's an ideal blend of humor and horror, and it's the solution for people who love Christmas, but maybe aren't in love with it.
Star Wars: The Force Awakens
Maybe it's burying the lead a bit to have the most-hyped film of the year this far down in our non-sequential round-up, but Disney's marketing juggernaut has not yet extended to niche tech blogs. Or at least, not this one.
But, yeah. Star Wars is back, and it's really good. And since people on the Internet are more afraid of Force Awakens spoilers than they are of being covered in spiders while speaking publicly in the nude, that's all I will say.
The Martian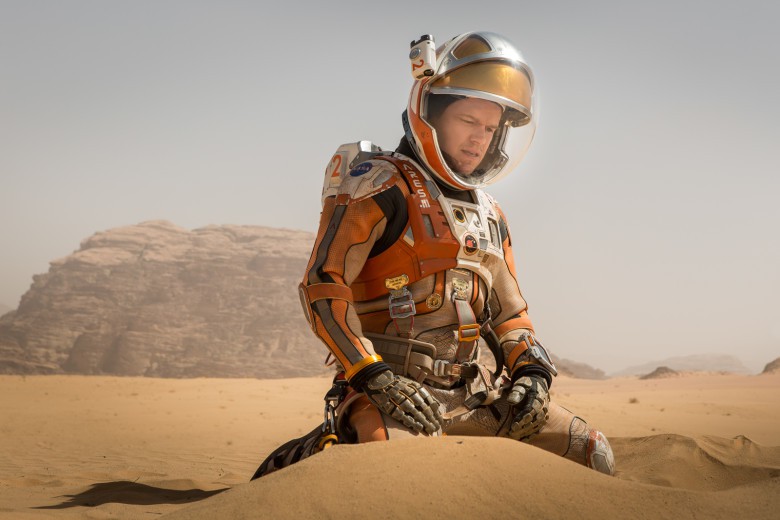 This year's "other" sci-fi movie stars Matt Damon as an astronaut stranded on the red planet. And believe it or not, this film is hilarious. It's a gritty tale of survival, sure, but it keeps a refreshing sense of humor about it all the same.
Director Ridley Scott, who has made way more movies than you realize, shows that a film can look as good — if not better — than his Alien prequel Prometheus while still understanding and respecting science. Because Prometheus has no idea how science works. But that mess aside, The Martian is one of the smartest films of the year, and it keeps morale high even as things get increasingly dire for the stranded spaceman.
Everest
Everest, on the other hand, just makes things difficult for everybody.
This more-or-less retelling of the 1996 Everest disaster, which killed eight people, is not a good time for anyone. It's legitimately one of the most terrifying films I've seen in a while, and it wastes no opportunity to remind you that climbing Mount Everest is just a super bad idea. Nature has so many ways to kill you up there, including embolisms, frostbite, and tricking you into thinking you're hot so you take off all of your clothes, and it will use all of them. It doesn't even care.
Still, Everest is a beautifully shot and acted film that just so happens to plunge you into the two worst days these people have ever had. Viewers who don't ask for a whole lot of survival from their survival movies should check this one out. But maybe have something fun on deck to watch immediately afterward because otherwise you're gonna have a bad time.
Ant-Man
Sometime around the moment that evil robot Ultron decided to drop an entire village out of space to eradicate humanity, which in turn has set off superhero regulation and everybody fighting each other in 2016's Captain America: Civil War, Marvel's increasingly epic movies forgot that they were supposed to be fun. But Ant-Man takes the studio back to smaller, character-driven roots.
It's basically a heist movie with superpowers, and if you aren't sold on that, then I'm not sure what to tell you other than that Paul Rudd plays the eponymous hero, and that man is made of charming. The plot is more or less the same as the first Iron Man: An inventor fights to keep his super-dangerous suit out of the wrong (read: corporate) hands. Unlike The Martian, Ant-Man's science is pretty iffy sometimes, but it's about technology that can decrease the distance between atoms, and if you buy that, you've already done most of the work.
Inside Out
And while we're talking about really tiny things, here's a movie that takes place inside a young girl's head.
Despite sharing a basic idea with repulsive '90s Fox sitcom Herman's Head, Inside Out is effective and 2015's most emotional film. Of course, it helps that most of its characters are actual embodiments of emotions, but it's also from Pixar, and that company knows its feels. It's a super-cute story about growing up, personality and what really defines us, and the animators do all this through heavy use of colored balls.
By the end, Inside Out even addressed my biggest complaint with the story (i.e. that the setup is almost painfully reductive, reducing the entire spectrum of complex human emotion to five absolutes) and works that aspect of the concept into the combined arc of its characters. And I really have to give it up for something that can turn my nerdy nitpicks around on me like that.
This is your slow clap, Pixar.
Mad Max: Fury Road
I know I said that these are in no particular order, but in my opinion, Fury Road was the best of the best movies of 2015. And that's probably because I went into the theater suspecting that it couldn't possibly be great and came out realizing that I had just seen an almost perfect film.
Tom Hardy takes over for Mel Gibson as Max in this one, but that doesn't really matter because it's Charlize Theron's movie. She plays Imperator Furiosa, a driver in a car-worshipping post-apocalyptic settlement who absconds with the leader's several wives and drives off toward freedom. It's basically just one long, insane car chase run emerging directly from director George Miller's unique mind. Fury Road is exciting, intense, and often beautiful, and the fact that it hangs together while being so completely weird gives it my top honors for 2015.