New leaked images purportedly taken inside a Foxconn plant show the iPhone 6 chassis and a handful of manufacturing molds for Apple's upcoming smartphone.
The photos, posted on Chinese microblogging website Weibo over the weekend, appear to confirm that Apple will increase the size of the iPhone.
If true, this would show that Apple is listening to consumers. In a recent survey conducted by ChangeWave, as many as 40% of prospective smartphone buyers claimed they were chomping at the bit for a bigger iPhone.
Current reports suggest the iPhone will come in two sizes: 4.7 inches and 5.5 inches. According to a recent rumor, the smaller version will ship in Q3 this year, while the larger version would be slightly delayed due to production challenges.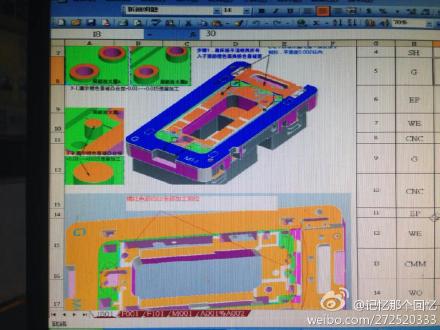 Source: Weibo