LAS VEGAS –Brookstone's Perfect Drink is an app-Controlled smart bartending system that's a dream come true for the cocktail-challenged. If you become paralyzed when confronted with a liquor cabinet, Perfect Drink is all but guaranteed to turn you into a bartending genius with it's real-time pouring instructions.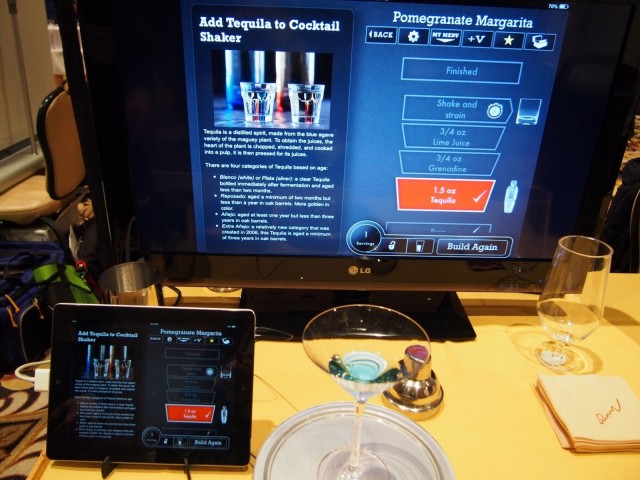 Perfect Drink is a simple system really. It comes with the App, a scale, a shaker and two pouring spouts. Simply choose your drink and follow the real-time pouring instructions. You can put any size glass on the scale; even a pitcher if you are having a party. Perfect Drink will adjust the recipe accordingly.
It even has a virtual glass that fills up on your iPad or iPhone so you can see if you are adding too much or too little of an ingredient. It gives you step-by-step instructions and tells you when to stop and what to pour. With hundreds of drink recipes, there's something for everyone.
If you make a mistake and overpour it tells you how to fix your drink. My very favorite part is that it will suggest recipes based on what you already have in your liquor cabinet. It truly is a drink genius and for $69.99 it seems totally worth it. I'll drink to that!