Just Mobile is one of my favorite third-party accessory makers for Apple products. They make beautifully minimal stands, chargers, styluses, and other random accessories for iPhone, iPad and Mac. What makes Just Mobile's stuff great is that most of their products look like they were designed by Apple itself, and that's no exaggeration—just take a look at their catalog. It's all great.
A couple of the newest products to be announced by Just Mobile include the AluBase and AluRack MacBook mounts.
Crafted from a single piece of high-grade aluminum, the AluBase ships with plastic inserts to hold MacBook Pro, MacBook Pro with Retina display and MacBook Air firmly upright.

Conceived by the award-winning Danish designer Jakob Wagner, AluBase is designed to turn your MacBook into a desktop sculpture. It's the most stylish solution for storing your iconic laptop, and an elegant way to use your MacBook with an external monitor and keyboard.
Inserts are included for the MacBook Pro, Air and Retina, so one size fits all! The AluBase can be purchased for $50 today.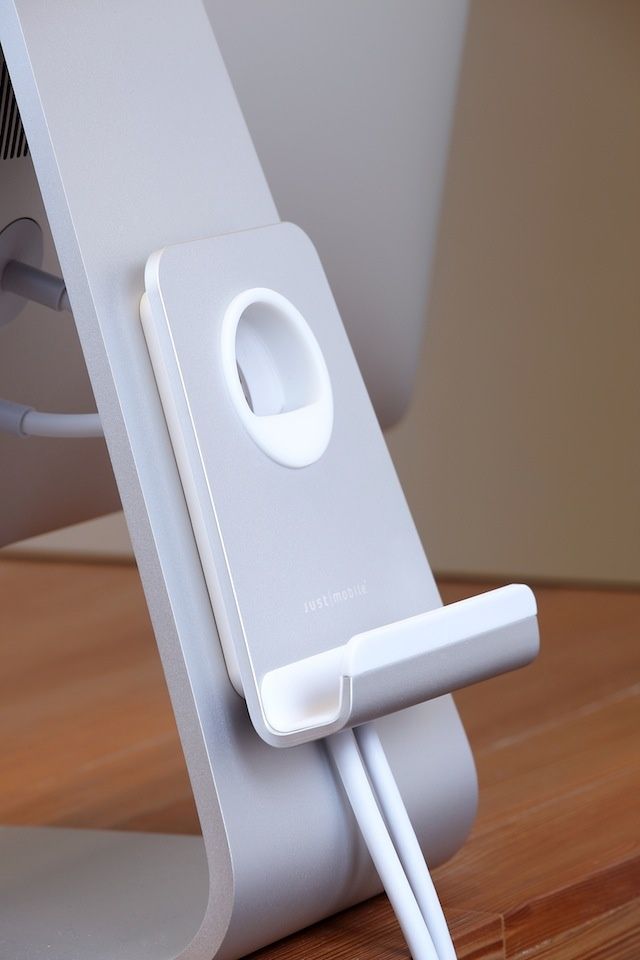 The Just Mobile AluRack is the innovative rear storage solution for your Apple iMac or Thunderbolt Display. This ingenious rack, designed in Denmark by the award-winning Jakob Wagner, allows you to mount a laptop or external drive to the rear of your display.

The two-piece AluRack screws together through the hole in the stand of your iMac or Apple Display, creating a solid shelf without causing any damage to your computer. Crafted from high-grade aluminum and anti-scratch TPR cradle, AluRack is the perfect compliment to your iconic computer kit and the ideal way to keep your desk clutter-free.
If the AluBase doesn't work for your external monitor setup, then the AluRack may be a viable option. The AluRack can be ordered online now for $60.
More pics of the AluBase in action: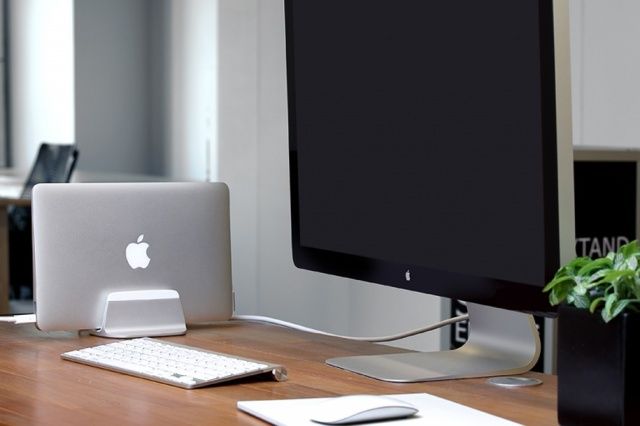 And AluRack: