And here's what we're all waiting for: Apple's announced the new Retina Display iPad!
According to Tim Cook, it's amazing.
"We've taken it to a whole new level, and we are redefining the category that Apple created with the original iPad. It makes amazing improvements on the most fundamental features."
It, of course, has a 9.7-inch Retina Display running a 2048×1536 panel with 264ppi That's over a million pixels, as Apple is quick to brag.
"Put another way, you all have an HDTV at home , 1080p — an iPad has more pixels. That's incredible," says Apple's Phil Schiller.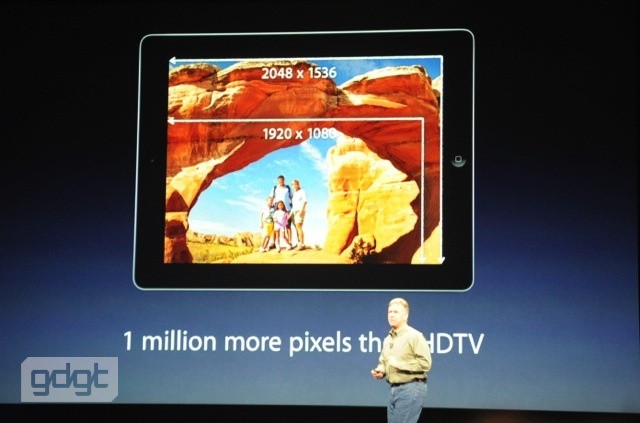 "When you turn on that new iPad you're going to see graphics, text, icons sharper than you can imagine. Everything you do is going to look stunning."
But what's it called? iPad 3 or iPad HD?
[Image via GDGT]