Now that Apple has made iBooks available on all iOS devices users can read their purchased eBooks on a number of different devices. But what if you have a couple large RTF, DOC, TXT, or LIT files of your own that you want to view in iBooks you're out of luck. In this tutorial we're going to show you how to get digital and convert your documents into eBooks so that you can enjoy reading them on your iPad, iPhone or new iPod Touch.
Before we start you're going to need to download and install a program called Calibre, which is available for free HERE.
Because Calibre is such a great document conversion tool you can also use it to convert other eBooks you may have purchased from other vendors into the EPUB format and view them on your iOS device as well as your other eBook Reader. Calibre can convert a large variety of file formats into many different other file formats, however the program does not support direct DOC or DOCX to EPUB conversion. As such, if you're working with a DOC or DOCX file you'll need to convert it to one of the following formats before importing it into Calibre: LIT, HTML, PRC, RTF, PDB, TXT, or PDF.
You can easily convert your DOC into an HTML or RTF file by opening it up in Word and then selecting File > Save As > Web Page or Rich Text Format
For sake of brevity we won't be covering all the intricacies of converting a document to a great .HTML file. Saving from Word will get you by, but if you want to learn more about adjusting the styling to your liking, some great info on the subject can be found HERE.
Once you have your files saved to a proper format you're now ready to begin converting them into EPUB files.
First: Add your file(s) by clicking the "Add Books" button in the upper left hand corner.
Second: Once all your files have been added to the Calibre Library select all the files you wish to convert to EPUB and click the Convert button.
Third: Edit Meta Data. After clicking the Convert button a window will pop-up allowing you to edit the metadata before the conversion happens. From this window you can change the author's name, add a book cover, edit the look and feel, and numerous other options. Once you have everything setup to your liking and have made sure that the Output Format is set to EPUB you can click OK.
Fourth: Once the conversion process is complete an you can click the "Send to Device" button and Calibre will send the EPUB file onto your iOS device as well as copy it over to your iTunes Library.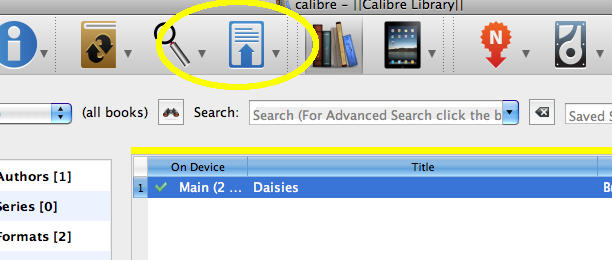 Fifth: Enjoy reading your new eBook on your iPad / iPhone / iPod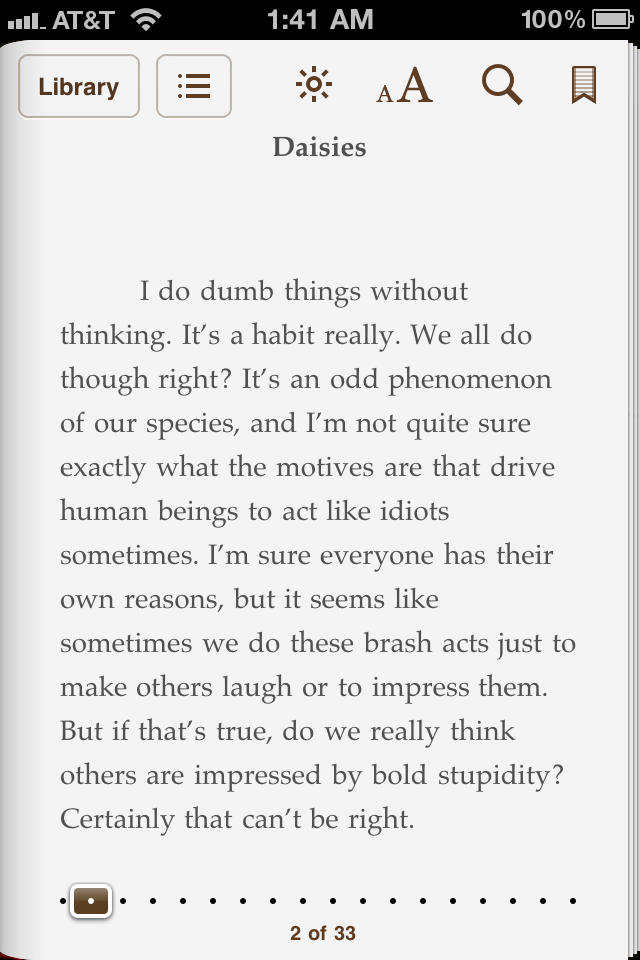 While this guide doesn't serve as an all-encompassing guide on how to edit everything, it should get you started off on the right path. For more info on fine tuning your eBooks you can always visit Calibre's Help Site.