Belkin is going big on wireless charging accessories for 2018.
The company has lined up a number of impressive new pads that will keep your iPhone topped up at the fastest possible speeds. Here's what you have to look forward to.
Apple's implementation of wireless charging in iPhone 8 and iPhone X isn't new; Android smartphones have been using it for years. But now that Qi charging has Apple's support, we can expect to see new wireless charging accessories flood the market in 2018.
Belkin is one of the first to reveal its new lineup.
Boost Up Bold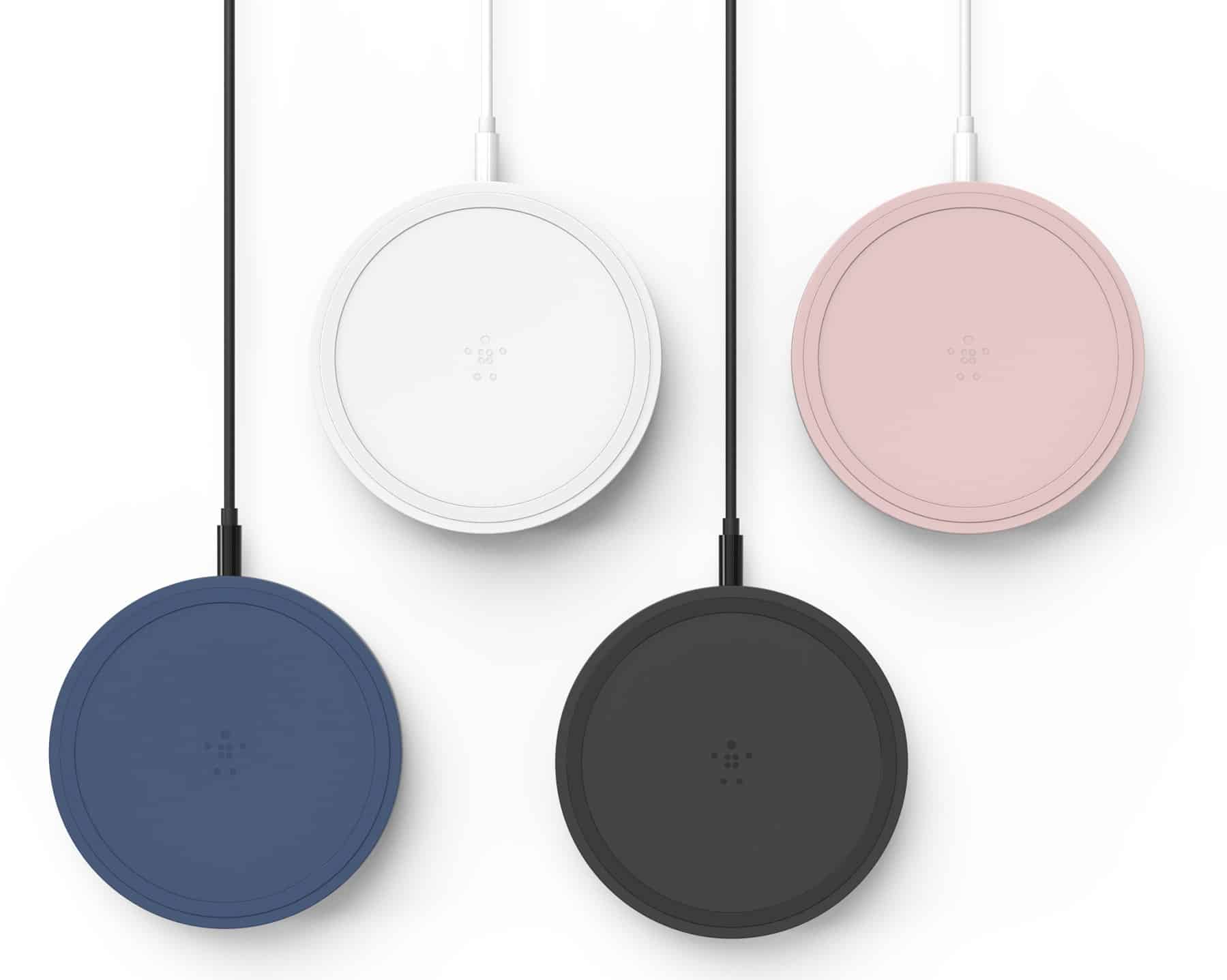 The new Boost Up Bold wireless charging pad is designed to deliver a 10W output for the fastest possible wireless charging. It supports iPhone, as well as Samsung and other Qi-compatible devices, and comes in a range of colors to match your decor.
The Boost Up Bold was engineered to minimize the amount of electromagnetic noise emitted, and it works through cases up to 3mm thick. It will be available this spring/summer, with a power adapter included.
Boost Up Stand
For charging at your desk, there's the Boost Up wireless charging stand. It boasts all the features offered by the Boost Up Bold, but it holds your device in portrait or landscape mode so that it's easy to see while it's charging.
It also boasts "a significant amount of shielding, precision resistors, premium materials and components," Belkin says, which provide maximum charging efficiency and peace of mind. It's available this spring/summer.
Boost Up Car Mount
The Boost Up wireless charging car mount also outputs 10W of power, but as its name suggests, it's designed to be used in your car. You can mount it on your dash or to your window and adjust it to accommodate different phones and cases.
It also packs an additional USB port for charging other devices, and it promises not to interfere with Wi-FI, GPS, Bluetooth, or LTE connectivity. It goes on sale this summer.
Boost Up Dual
The Boost Up Dual is perhaps Belkin's most exciting wireless charging accessory for 2018 because it competes directly with Apple's upcoming AirPower mat.
It can charge two Qi-compatible devices simultaneously so that you can top up your Apple Watch and iPhone at the same time. It, too, charges through cases up to 3mm thick, and it will go on sale this summer.
And more!
Belkin also has new USB-C power packs and fast-charging wall adapters planned for 2018. It will be showcasing its entire lineup at CES later this month, so we'll find out more about it then.
In the meantime, be sure to check out our roundup of the best wireless charging accessories for iPhone.