WhatsApp is working to add inline YouTube support to its app, allowing users to enjoy videos within their conversations. The feature will take advantage of the Picture in Picture feature in recent versions of iOS to prevent pulling you away from your conversation.
You can already share YouTube videos within WhatsApp, but you only get a link, and you're redirected to the YouTube app (if installed) or Safari when you tap on it. When you're taken away from your conversation, you're less likely to go back and reply.
WhatsApp is planning to fix that. A new beta release currently being tested on iOS allows YouTube videos to be played within WhatsApp using Picture in Picture. You can enjoy the clip while continuing your conversation in the background, or make it fullscreen.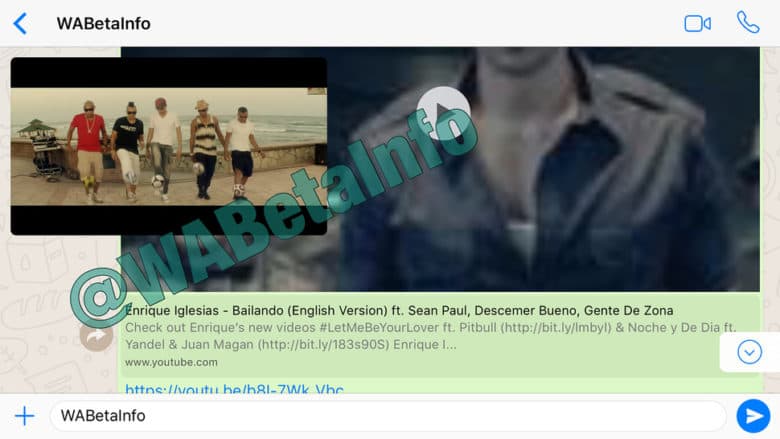 Either way, you will no longer be pulled away from your ongoing conversation, so it's easier to reply to or discuss the video after watching it.
It's unclear if the feature will make its way to Android and other platforms, but Google does offer a similar Picture in Picture feature, so it should be possible. We'll also have to wait to find out which iOS devices it will be compatible with.
Via: WABetaInfo