It's another lazy Sunday, which means that it's time to unwind in your favorite chair with a sampling of the week's finest apps. And, boy, have we got a fine selection for you!
Whether you're after Nintendo's first mobile title; a game which will keep your brain working as it entertains you; or a major update for everyone's favorite self-destructing messaging app, we've combed through the week's offerings to bring you the essential downloads.
Check out our picks below:
Miitomo
There was no way I could fail to include Nintendo's first-ever mobile game on a list of this week's most awesome apps. To be fair, calling Miitomo a game isn't entirely accurate. As Nintendo notes this is an app designed to "[bring] out a side of you your friends have never seen before" — making it somewhat of a meeting point between game and social network.
In short Miitomo lets users create their own Mii avatars and then socialize them in a virtual world. So far, it's been a massive success in Japan, and I see no reason why that trend won't continue here in the West.
While Nintendo will likely bring more… err… game-like games to mobile in the near future, hopefully featuring some of its more recognizable characters, Miitomo is an intriguing premise — and one you should check out as soon as possible.
Available for: iPhone, iPad
Cost: Free
Get it from: App Store
Rebus Zone
This app writeup is brought to you by Rebus Zone.
Rebus Zone is proof that playing games on our phones doesn't have to turn our brains to mush. On the contrary, it can sharpen them. Each rebus — a clever combination of letters and imagery that suggests a certain word — is as challenging as it is delightful to solve.
A lone "T" sits inside the zero of a "10," which works out to "intent." What looks at first like a castle with a missing spire resolves into an "E" and an "F" on their backs (the answer is "effort"). They're like puns made of pictures, and solving them takes focus and brainpower. Luckily, Rebus Zone includes a helpful hint system for when you get stuck.
The app is lovingly designed, with beautiful animations and satisfying sounds that keep you engaged. Rebus Zone comes with five free levels packed with brain-teasing wordplay. An additional five bonus levels are available as an in-app purchase of just $2, and there's plenty of new content coming out soon. Rebus Zone is a game that can keep your mind working even when it's at play, which is why we recommend you give it a try.
Available for: iPhone, iPad, Apple Watch
Cost: Free (with in-app purchases)
Get it from: App Store
Waze
No, Waze isn't a new app per se, but it sure added a great new update this week. The popular crowdsourced traffic now offers a new feature that includes speed limit information for thousands of roads — and will even prompt you when you're on the wrong side of the law.
Notifications appear in the on-screen speedometer, while warnings pop up as a bubble notification. Users can even customize the app so that warnings only appear after a certain threshold over the speed limit has been reached.
Unfortunately, right now it's not available everywhere — although Waze's developers say the rest of the world is "coming soon." Specifically, it's currently available in Austria, Belgium, Brazil, Colombia, Czech Republic, El Salvador, France, Hungary, Italy, Latvia, Liechtenstein, Netherlands, New Zealand, Sweden, Switzerland, Trinidad, Tobago, and Uruguay.
Still, if you haven't downloaded Waze yet and are looking for a reason to do so, the impending arrival of this useful feature should be enough.
Available for: iPhone, iPad
Cost: Free
Get it from: App Store
Snapchat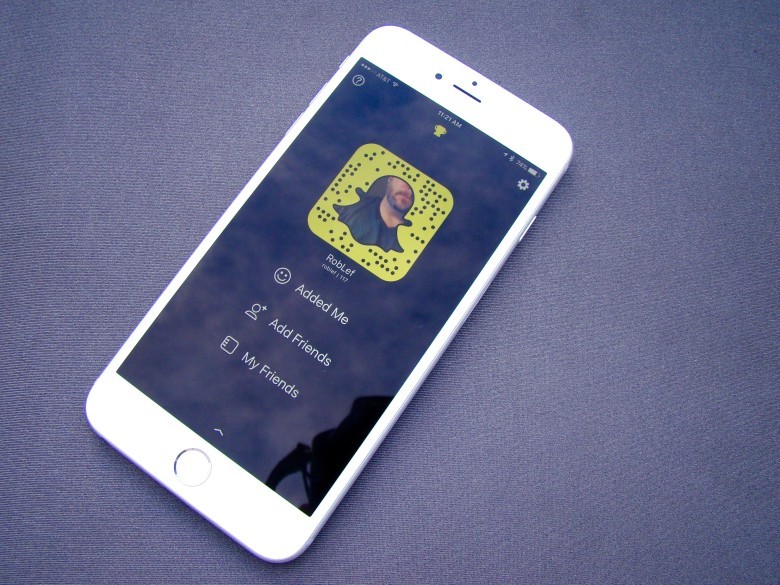 Like Waze, Snapchat also isn't some new, undiscovered app you've never come across before — but it did get a massive revamp this week which makes it worth bringing to your attention.
Dubbed "Chat 2.0," the revamp finally brings voice and video calling, improved Snapchat Stories, and 200 brand new stickers to the self-destructing messaging app. 
In contrast to Snapchat's old live video feature, which required that both users are at the live video screen prior to commencing chat, on Chat 2.0 you can call a friend at any time. If they don't answer, you can leave voice or video "notes" for them to pick up later.
There are also a ton of nifty additions, like the ability to easily share images from your camera roll during live chats, and far more. In all, it's certainly worth your time.
Available for: iPhone, iPad
Cost: Free
Get it from: App Store
The Powerpuff Girls: Flipped Out
Powerpuff Girls: Flipped Out is a unique mash-up of match-3 and fighting game; requiring players to turn their mobile device from portrait to landscape orientation in order to switch between "sugar" and "spice" game modes.
It sounds kind of nuts — and, to an extent, it is — but if you're a fan of the Powerpuff Girls franchise, or simply looking for a really innovative iOS game to while away the weekend, this should be top of your list.
Available for: iPhone, iPad
Cost: $2.99
Get it from: App Store