iOS 9.3 is out now for everyone, and the upgrade delivers some great new features that make Apple's mobile platform better than ever.
With sweet additions like password-protected Notes, sleep-saving Night Shift and data-friendly Wi-Fi Assist, iOS 9.3 might be Apple's biggest "dot" release yet.
Here's a quick rundown of all the coolest things you can do once you've downloaded the iOS 9.3 update, which Apple released Monday.
Secure your Notes with password protection
iOS 9.3 has a new feature that allows you to protect your sensitive Notes with a password or with Touch ID. It's a great way to keep stuff like security codes or medical information safe on your iPhone.

Get the most out of 3D Touch shortcuts
3D Touch gets a big boost in iOS 9.3, with a host of new shortcuts you can use from the home screen for all standard pre-installed apps.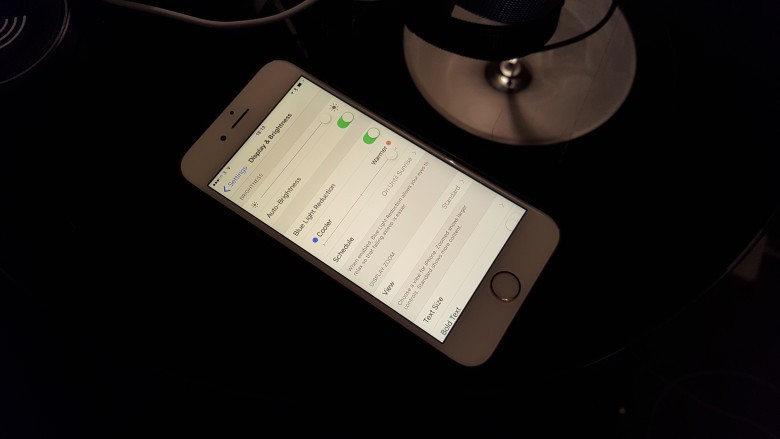 How to clock in for the Night Shift
Your screen's usual output tricks your body into thinking it's still daytime, which can make it harder to fall and stay asleep. Night Shift helps you rest easier. Plus: Why you should use Night Shift mode

Take the mystery out of Wi-Fi Assist
The controversial iPhone setting gets a minor but potentially super-useful upgrade that makes it more user-friendly (and might save Apple a ton in legal costs).

How to hide built-in apps
iOS ships with a few dozen default system apps, all of which take up valuable room on your home screen because Apple won't let you delete them. Until now, the best you could do was squirrel them away into a folder, or jailbreak. Not any more.

Everything new in iOS 9.3 update
You can also takke a visual tour of everything in the iOS 9.3 update with Cult of Mac's new video, which covers the following:
Night Shift mode
Password-protection for Notes
Personalize Apple News with For You
Multiuser support in education apps
Health connects to Apple Watch
Updates to CarPlay maps and music
New 3D Touch shortcuts
We'll keep adding to this list as we find more cool things to point out. Let us know what cool features you've found in the comments below, too.