Phil Schiller called the Apple Pencil "the greatest accessory Apple has ever made" during yesterday's keynote event, and now Apple's giving you the chance to keep your official Cupertino stylus alive for a bit longer — thanks to a new pack of four extra Apple Pencil tips.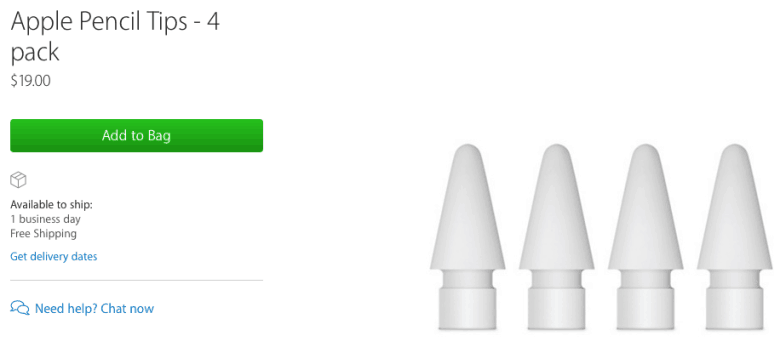 The tip replacements officially went on sale just after Apple announced its brand new 9.7-inch iPad Pro, which will join the super-sized 12.9-inch iPad Pro in supporting the Apple Pencil.
With new iPhones and iPads to get worked up about, this may not be the most exciting of Apple's new product announcements — but it's certainly one that's likely to be popular. When it was first announced last year, the Apple Pencil came with just one extra synthetic tip for replacing the existing head when it wears down or breaks.
The four-pack costs $19 and is available to buy immediately on Apple's online store. I'd expect brick-and-mortar Apple Stores to receive the accessories in the next few days.
Source: Apple Store