Meet the world's newest super-yacht, Adastra. It's like looking at the embodiment of sex on water. She's like the hottest chick from your high school that knows she's fine and there ain't nothing you can do to attain her as she floats by laughing at your pitiful life that will never glimpse her interior.
Not only is Adastra fine as hell, but she's smart too, and ultra high-tech. She's so high-tech that the entire yacht can be controlled remotely by an iPad, while the crew is frolicking on the shores of some fantasy island. After drooling over Adastra's gorgeous metal and glass hull I can't help but think this yacht would have been perfect for Steve Jobs.

Adastra is the world's newest luxury 42.5 meter yacht custom built to be the pleasure palace of billionaire Anto Marden who runs his shipping empire from Hong Kong. The hull of the Adastra is built from glass and Kevlar which makes her slim, curvaceous profile look clean and shiny as she slices through the water at 22.5 knots. Its design looks like something Johny Ive might have dreamed up in conjunction with Steve Jobs, but it was actually designed by the Sussex-based yacht designer John Shuttleworth.
With a pricetag of $15million, Adastra has been under construction for five years but is finally ready to hit the high seas while carrying up to nine guests, six crewmen, and its state of the art engine that is highly fuel efficient. Other amenities of the boat include a saloon area, dining table, navigation station, bathing platform, state of the art technology that can be completely controlled with the new iPad.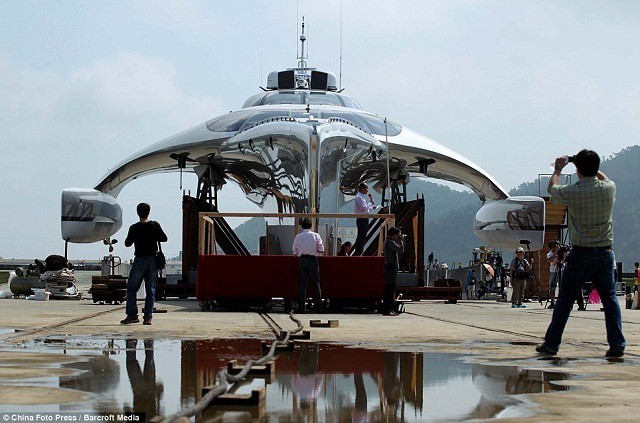 [via DailyMail]