We started an Instagram account a few days ago and have had a blast posting pics of what life at Cult of Mac looks like. Interacting with readers in this new way has been one of the funnest projects we've started. Wired.com had the same idea as us a few days ago but we've already amassed more followers than them. We threw down the gauntlet to them last night to see who can get to 3000 followers first and they've haughtily accepted. We need your help to kick their ass.
If you haven't started following us on Instagram we'd love for you to open up your app right now, search for "cultofmac" and follow us.
What will you get from following us on Instagram? Here's some samples of our awesome feed –
DeLoreans
Behind the scenes at keynotes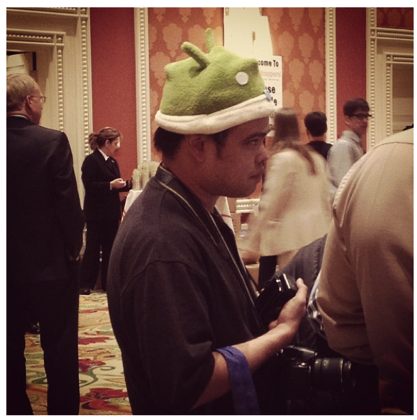 Silly Android Fans
Party Photos (some of these are even from Wired's own company party that we crashed)
Hazing of Microsoft and other companies
We need all the help we can get. Wired is an incredible site and they have nearly 1.2 million Twitter followers which dwarfs our 186k followers, but we know we have the best fans, so join the fight and let's show them the ferocious power of Cult of Mac.