2011 has been Apple's most incredible year left. Heck, they've released more revolutionary products in this year alone than most companies manage in a generation. So we knew it would be difficult when we asked you to help us choose Apple's best products of 2011. Now the results are in, and we've whittled the list down to just the finalists. Check out the finalists below, then help us choose just one of them that we'll declare to be the best Apple product of 2011 in next week's Cult of Mac Best Of 2011 awards.
The iPad 2 wasn't a radical departure from Apple's first-gen tablet, but it perfected almost everything about it. The iPad 2 was thinner, faster, had more battery life, came in both black and white, supported Verizon's 3G network, and boasted some truly ingenious magnet technology that made using a case with your iPad literally as easy as pulling back a Japanese bath lid. The iPad may have created the modern tablet market, but the iPad 2 is the device that popularized it.
The headlining feature of the iPhone 4S, Siri is the eerily powerful amalgam of best-of-field voice recognition technology, the revolutionary Wolfram Alpha search engine and a natural language interpretive AI. As Apple describes Siri, "Ask Siri to do things just by talking the way you talk. Siri understands what you say, knows what you mean, and even talks back." Siri's not all the way there yet, being officially labeled a Beta, but the writing's on the wall: Siri is the future of how we interact with our devices.
Apple technically released the new MacBook Airs in late 2010, but 2011 was the year they really caught on. If the iPad was the knockout punch for netbooks, the MacBook Air was the kick in the side when the netbook was groaning on the ground. With the Air, Apple proved that it was possible to deliver and portable form factor in a laptop with a sub-$1000 price without compromising on speed and battery life. Not only is the MacBook Air Apple's best-selling model of Mac for 2011, it represents the future of Macintosh laptops: slim devices with great power management, solid state storageand no optical media. Expect the MacBook Pro to become a lot more Air-like in 2012.
iOS 5 was Apple's most ambitious software update since the original Macintosh OS. With iOS 5, Apple was out to prove to everyone that the umbilical between iOS and a PC could be cut, bringing us into a post-PC world. With iOS 5, Apple stores all of your data — your mail, your calendar, your address book, your photos, your music, your ebooks, even your Doodle Jump save games — in the iCloud. iTunes Match hurls your complete music collection onto Apple's servers, available to download anywhere and anytime without pulling out your Apple Connector cable. Meanwhile, Wi-Fi Syncing makes sure that if your iPhone or iPad does need to talk to your PC, it can do so just by being plugged into a wall socket and within stone's throw of your PC. And that's without mentioning Twitter integration, Newsstand, over-the-air updates, Notification Center, iMessage and more.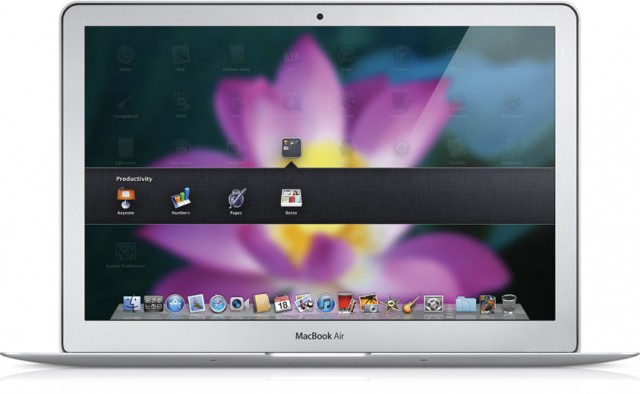 Unbelievably, we somehow left this off our initial poll, but it needs to go in: OS X Lion was indisputably one of the most important products to come out of Apple in 2011. As we wrote in our review, "OS X Lion is not only the best version of OS X yet, but the first great PC operating system for the post-PC age. Not only does it fix a lot of long time niggles with OS X, not only does it leave behind even more of OS X's legacy cruft than Snow Leopard did, but it anticipates an entirely different kind of Mac in the future… one that is as much a Mac as it is an iPhone or iPad."
For a lot of people, the iPhone 4S was a disappointment, for a number of reasons: from an uncharacteristically long sixteen month wait since the last iPhone, to rampant rumors saying that the next iPhone would be radically redesigned with a larger 4-inch display. Instead, what they seemingly got was an iPhone 4 with a spec bump. You have to look beyond the on-sheet specs, though, to see how really good the iPhone 4S: not only does it have an incredible 8MP camera that is better than the vast majority of point-and-shoots, but it's a world phone, capable of running on AT&T, Verizon and Sprint. And, of course, the iPhone 4S is the only phone that runs Siri. At the end of the day, all you need to know about the iPhone 4S's quality is that, after sixteen months, Apple was able to release the most advanced and best-selling smartphone on earth just by updating the specs of the previous model and giving it a new software feature. That's just how ahead of the competition Apple is.
What About You?
Okay, you have our finalists. What is your favorite Apple product of the year? Vote in the poll below so we can name the best Apple product of 2011 next week as part of our Cult of Mac Best of 2011 round-up.