Personal hygiene can get a bit gross, but a little effort can go a long way when it comes to your long-term health. Not to mention, it can be satisfying. Spend some of that self-care time on your ears with this discounted smart visual ear cleaner for just $29.95.
This smart ear cleaner, which lets you stream live video from deep within your ear canal directly to your iPhone, is currently available for 14% off with no coupon necessary. You also can opt to package it with a storage box for safekeeping at $34.95 (regularly $39).
Remove earwax, comfortably
Upgrade your ear care routine by moving on from cotton swabs, which can actually push wax deeper into your ear canal and cause damage rather than provide relief. Plus, those tend to pile up quickly, ultimately adding unnecessary waste to the environment.
With this device, there is no more aimless poking or mindless waste. Featuring a 360-degree wide-angle lens and 1080p resolution video that's accessible via an iPhone app, this cleaner keeps users comfortable while delivering consistent results.
Waterproof and capable of functioning for daily use up to 45 days on a single charge, this ear cleaner is a smart addition to any travel bag and can be used in various other ways, such as checking nostrils, teeth or throat during times of discomfort.
See inside your ear with the Yiduo Visual app
By syncing to Yiduo Visual, available in the App Store, you'll wirelessly gain real-time streaming video that supplies a complete view of the ear canal. Whether you're using this product personally or have plans to apply it to loved ones, you'll be able to assess the situation and use a silicone ear spoon to clear out any wax you spot. This kit comes with six spoons, which won't scratch the skin.
This smart ear cleaner carries a user rating of 4.5 out 5. Verified buyer James Horne wrote, "When used in conjunction with my iPad it gives a high definition look inside your ear canal. Great product for removing wax!"
Don't miss this offer on the smart visual ear cleaner
Make an easy move to enhance your hygiene and avoid ear irritation by picking up this smart cleaner for only $29.95 (regularly $34) or pair it with a storage box for $34.95 (regularly $39).
Buy from: Cult of Mac Deals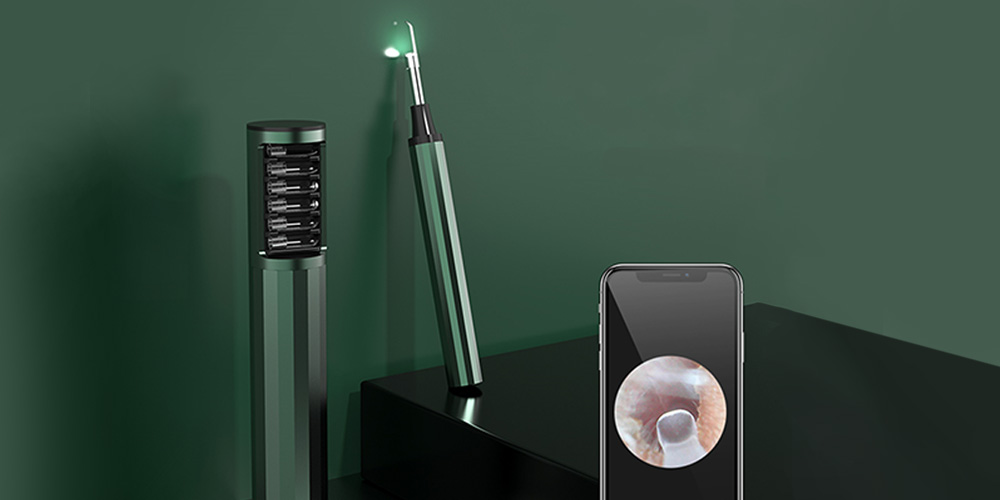 Prices subject to change.