Ikea has launched the Starvkind smart air purifier, which can stand alone or double as a side table. And it supports Apple's HomeKit smart home system, with one small caveat. You must connect it through Ikea's Tradfri gateway system.
Ikea smart air purifier
Designed for indoor use, the new Starvkind employs a three-filter system to rid the air of odors and remove airborne particles and gaseous pollutants in the home. Its function is adjustable for rooms of sizes up to about 215 square feet in area.
The air purifier works on its own, but you can control and schedule its use through Ikea's Tradfri gateway and the Ikea Home smart app.
5 speeds and 'auto' mode
Starvkind offers five fan speeds and an "auto" mode. Set for auto, it uses a sensor to adjust the fan speed according to the amount of small pollutant particles (PM2.5) in the air, such as those in smoke, dust and pollen. You can read the air quality level in the app.
The new product comes in two versions. One stands alone on the floor and looks like an air purifier. The other is part of a wooden side table, appearing like a basket with some controls under the tabletop.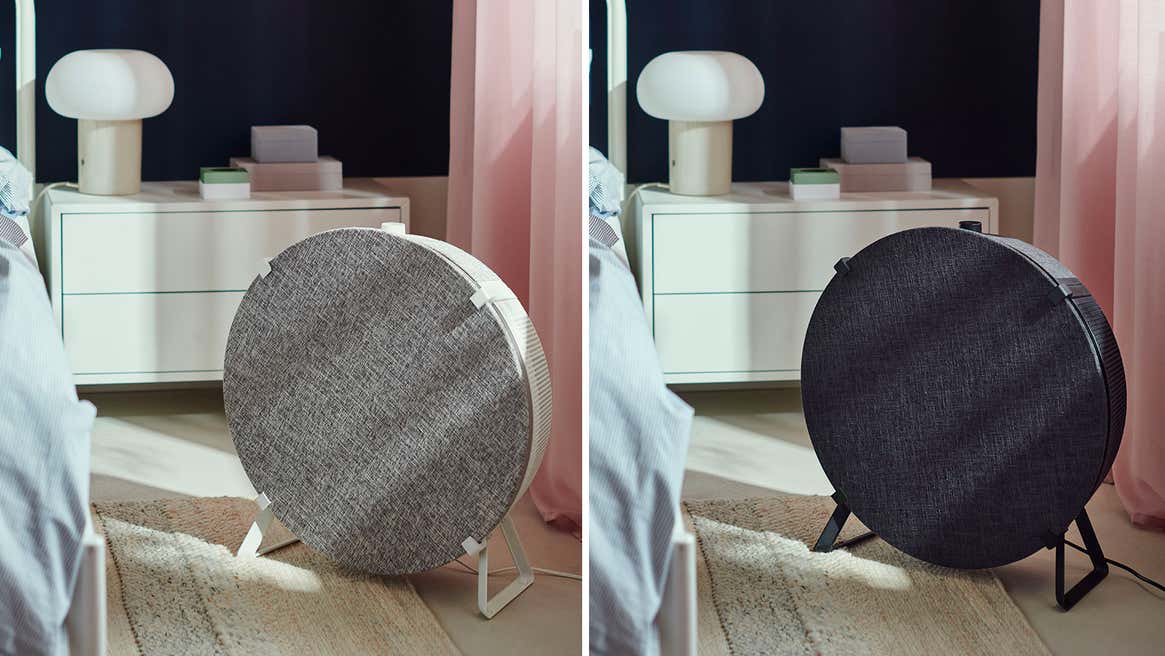 Support for HomeKit
Ikea's new Starvkind air purifier will work with HomeKit. However, it must be connected through Ikea's Tradfri gateway in order to function with HomeKit or any other smart home system. Tradfri costs $35.
Ikea said the launch date for Starvind will vary among different markets. Your local Ikea's website should indicate when it will come out near you. Rollout begins in October 2021.
Prices: Stand-alone purifier $129; table purifier $189; Tradfri gateway $35.
Where to buy: Ikea