This week's top iOS games features EA Sports' latest addition to the Fifa series in Fifa 11, which delivers console quality gaming to your iPhone. Offering an outstanding visual experience on the Retina display, and improved controls that make for fluid gameplay, Fifa 11 gives other soccer games in the App Store some great competition for 2011.
BIT.TRIP BEAT HD is an arcade game from Namco that fuses Pong with interactive beats in a colorful, pixelated environment. Listen to the different beat progressions and try to survive the onslaught of spectacular retro visuals as you bounce back beats from where they came. BIT.TRIP BEAT also features an intense multiplayer mode that allows you team up with your friends.
The incredibly addictive 0.03 Seconds Pro tests your reaction time using various different puzzles over 24 challenging stages, and then rates your score out of 5 stars. The puzzles seem simple, but you'll be tearing your hair out as you try to beat the reaction time for each level and grab a 5-star score.
We also have an awesome augmented reality game that's probably the best yet for iOS, and a chance to win one of the games featured in this week's post.
httpv://www.youtube.com/watch?v=eCuvNBKj7XE
Fifa 11 – ($4.99) iPhone – Games
Fifa 11 provides a soccer experience on iOS like no other; its visual excellence made to maximise the Retina display, together with its new precision controls, make a console quality game that you previously didn't think was possible on an iPhone. It features more than 500 teams from real leagues around the world, with matches held in 35 authentic stadiums; a new control system that allows for defence-splitting passes, rifling shots, and pro-style tricks for incredibly fluid gameplay; as well as multiple game modes for that complete soccer experience. We were impressed by Real Soccer 2011 in last week's top games, but EA may have just stolen to top spot with Fifa 11.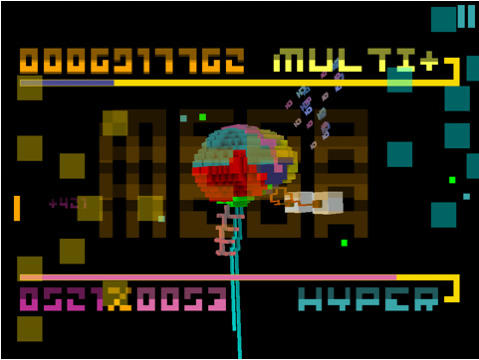 BIT.TRIP BEAT HD – ($3.99) iPad – Games
Described as the arcade game for the new millennium, Namco's BIT.TRIP BEAT HD provides Pong-like gameplay in an intense, rhythm-based battle. Use the accelerometer or touch controls to move the paddle up and down and bounce back the beats that are fired at you. Team up with your friends in the exciting multiplayer mode as you both react to the different beat progressions in an attempt to obtain the 'megasphere' to grab an insane score.
0.03 Seconds Pro – ($0.99) iPhone – Games
0.03 Seconds Pro could be one of the most addictive games you've played on your iOS device, and its fantastic success in the App Store since its launch proves what a great game it is. It features a variety of different tests over 24 stages that you must complete within a certain time. What may seem simple, is actually incredibly challenging, as each test has a time limit that seems impossible to beat.
httpv://www.youtube.com/watch?v=rB5xUStsUs4&hd=1
ARDefender – ($0.99) iPhone – Games
Quite possibly the best augmented reality game in the App Store yet, ARDefender uses your iPhone camera and a magic piece of paper that places a tower on your desk. Your job is to protect the tower from a variety of different enemies with various weapons. Move your iPhone around to target the enemies and take them out before they destroy your tower. Check out the video above for a better idea on how it works.
What's Your Favorite?
We'd like to know what your favorite game is from the past week. If you've found something that you just can't put down, let us know about it in the comments! Include your email address and the best suggestion will win an app code for one of the games we've featured in this week's top iOS games.