Proof that politicos are just like the rest of us: David Axelrod, senior advisor to President Barack Obama,  keeps himself entertained during meetings by playing video games.
Axelrod confessed to logging in some quality time with old-school favorite Pac Man on his iPad.
Site Real Clear Politics asked Axelrod what does with the iPad he's been "known to sneak into meetings with." His answer: "It depends on whether my Cubs are playing…(but) it's really actually very useful to keep track of what's going on….I google things all the time."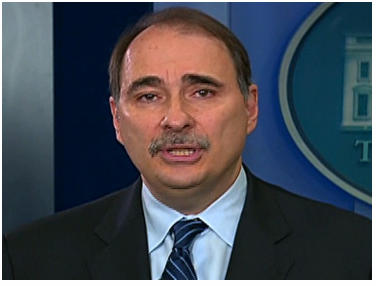 Apps he uses frequently include most of the major news organizations and sports sites.
"The one thing I have on there that's a bad mistake is Pac Man. And I do waste more time even than I should even in meetings as I'm listening to people, I do that. I'm breaking my personal records all the time, which is a bad thing."
What meeting apps are you addicted to?