Five of the most historic pieces of hardware are back as soft plush pillows cuddle-ready for all Apple geeks.
The Iconic Pillow Collection, designed to resemble the Apple II, Apple Macintosh, the Bondi Blue iMac, the iPod and the first iPhone, is the latest line of plush pillows from digital lifestyle company Throwboy.
Throwboy couldn't use Apple branding anywhere in the marketing or products to avoid trademark violations, but the shape, color, and details embroidered into each pillow will be enough to conjure feelings of nostalgia.
And if you are familiar with Throwboy and its accidental founder, Roberto Hoyos, you know his affection for Apple runs deeps. Ten years ago, Hoyos handmade pillows of Apple desktop icons for a Christmas present for a fellow Apple user he was dating.
The icons were iTunes, iMovie, Widgets, Photo Booth and the smiling Finder, which is the only one still available for sale.
The pictures she posted of the pillows got passed around enough times to go viral and soon, Hoyos was receiving unintended orders for pillows on a daily basis. Things didn't work out with the recipient of his first pillows, but the company Throwboy was born. Based in Seattle, the bulk of its orders are for emoji pillows but Hoyos has developed other items, such as t-shirts and hats, for techies who are all about expressing their wired selves.
"I truly feel this is by far our best work yet," Hoyos told Cult of Mac. "I chose each design based on its cultural significance in the computer industry, and for paying to way to our digital lives today.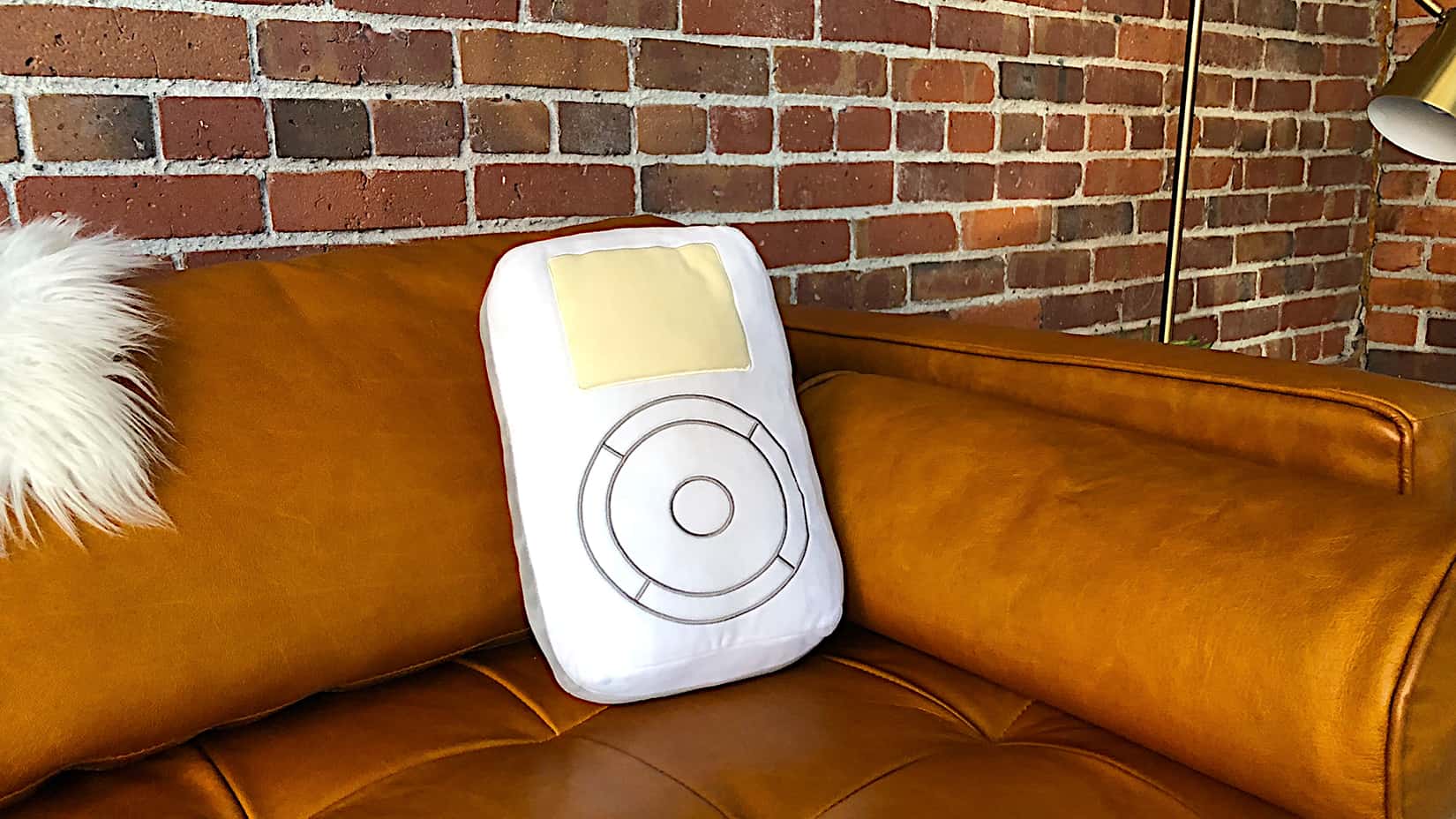 "It was important to me that this would be a tribute to the tech that also shaped my life, as well as a tribute to the  'home run' products of the industry. Did some ideas not make the cut? I'll keep that a secret for now. I may want to drop a surprise later on."
The pillows are available for pre-order on Kickstarter starting at $27 per pillow or $135 for the entire set. Shipping to Kickstarter backers would begin in January.
While some projects fail along the way, risks on the Iconic Pillow Collection would be low. Design details are already finalized and Throwboy would work with the manufacturer that's been making its pillows for the last five years.