The French luxury designer brand Hadoro has just taken the crown for the most expensive iPhone X ever created.
We've seen gold iPhones that pay tribute to Putin and Harry and Meghan. We've even seen an iPhone X with solar panels in the back. All of those were ridiculously expensive. But none of them compare to Hadoro's lineup of 20 custom designed iPhones that cost between $5200 – $10,399.
Take a look at the two most expensive models: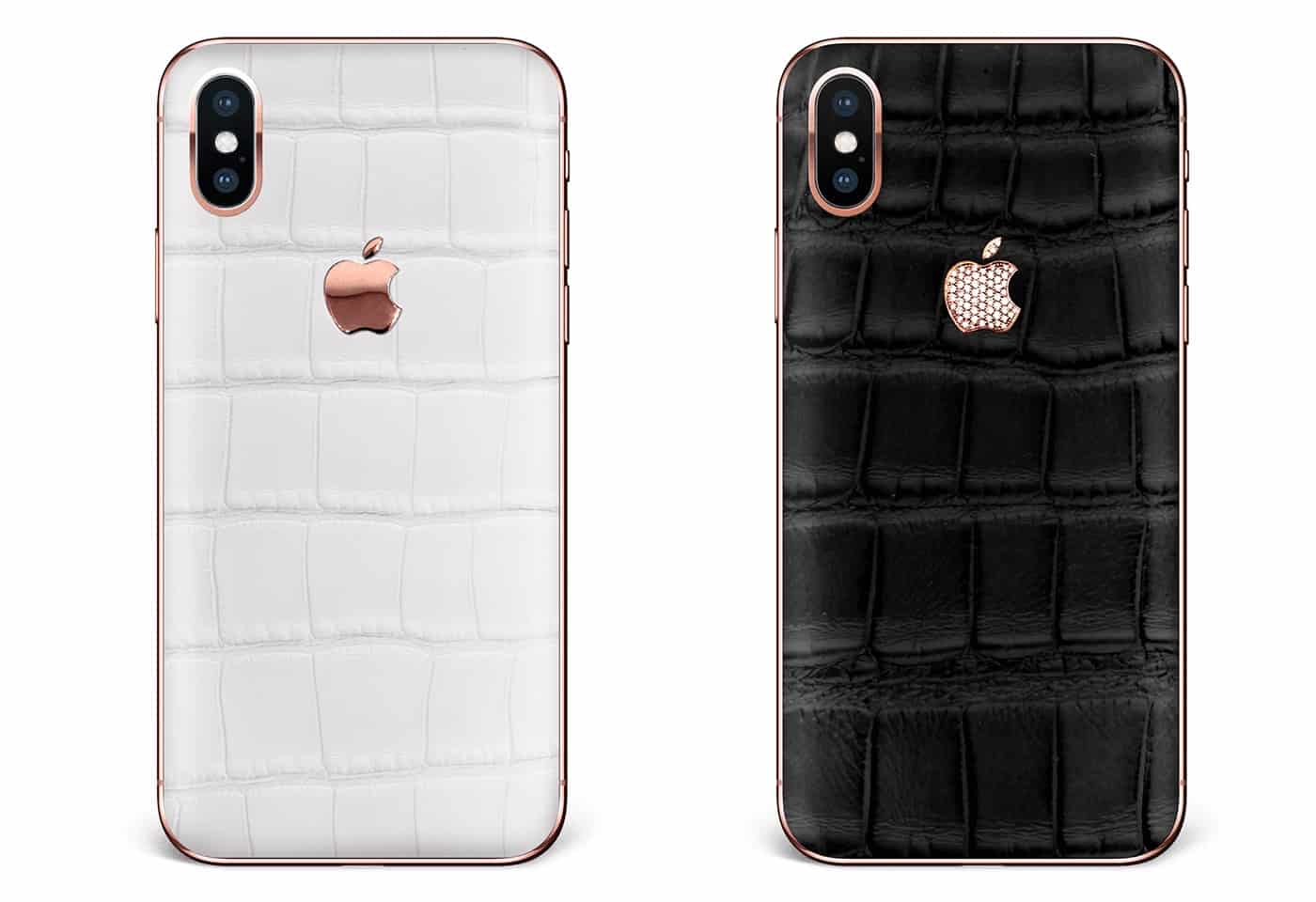 The two iPhones pictured above cost €8,900.00 ($10,399). The signature diamond models come in a black or white aligator skin option. Only the black one has diamonds in the Apple logo though. Some of the cheaper options have customized Apple logos that light up when you get a text message.
Other interesting designs in the collection include an iPhone X with a genuine marble back. They also made a 3D carbon fiber skeleton back with eyes that light up. Or you can get a scratch proof sapphire glass design.
All of the iPhone X models are factory unlocked and can be used on any network. They also didn't skimp out on storage and pack 256GB of room. Oh, and if you want matching alligator AirPods, Hadoro's got you covered on that too.