Roli's new Songmaker Kit is a kick-ass portable music-making setup that hooks up to your iPad, iPhone or Mac. It consists of a mini version of Roli's amazing Seaboard keyboards, along with a couple of the company's modular Blocks. Everything connect via Bluetooth, creating a custom music workstation that's easy to use and extremely portable.
Let's take a look at the Roli Songmaker Kit and see how you can use it to make music anywhere.
Roli Songmaker Kit
The $600 Roli Songmaker Kit consists of one Seaboard Block (which retails for $299.95), one Lightpad Block M ($199.95) and one Loop Block production control ($79.95). It also comes with a load of free software and a carrying case so you can cart everything around.
Seaboard Block keyboard
At the heart of the Songmaker Kit, which launched this week, is the Seaboard Block, a 24-key version of the bigger Seaboard keyboards. All Roli Seaboard keyboards give you a normal piano keyboard layout, only the touch-sensitive keys are made of silicone.
If you feel one when it's switched off, it seems like it would be the worst thing ever in terms of response — the rubber is soft and flubbery. But when turned on, the keys feel as snappy as a proper moving key, with the advantage that they support a kind of multitouch. This lets you slide your fingers over the keys to change pitch, timbre and other parameters (depending on the app you have hooked up). You can also affect the sound by pressing harder or softer.
I've tried the big version of the Seaboard and I dug it. This little one is the same, only much handier.
Lightpad Block M and Loop Block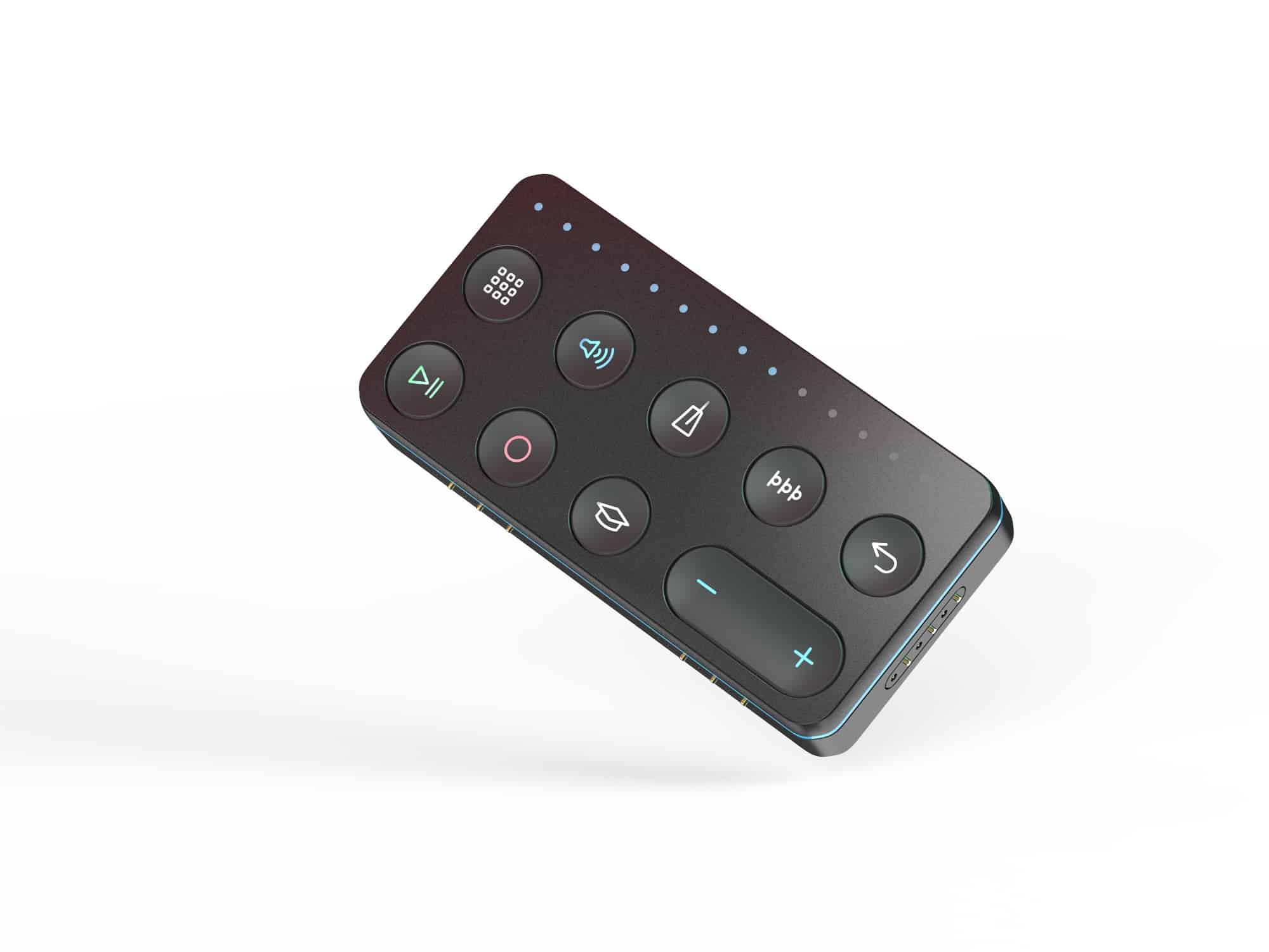 The Roli Blocks system is modular, so you can combine the Seaboard with other units. In the Songmaker Kit, you get a Lightpad Block M and a Loop Block. The Lightpad Block is kind of like a small, fat iPad without a normal screen. It has a touch-surface up top, and you can tap, whack, slide and press it to control various software instruments. The surface lights up to show you where to tap.
The Loop Block is a basic controller module that can be configured in many ways. You use it to record loops, so you can build songs, layer by layer.
You will need music apps
And speaking of software, you'll need some. The Seaboard is a MIDI keyboard, so instead of producing sounds, it produces computer commands that control other hardware and software instruments (like the amazing Moog Model D). Roli makes its own apps, but you can use the Songmaker Kit with pretty much any software around. The keyboard hooks up to your iPad or iPhone via Bluetooth MIDI, but you can also use it with a Mac, and connect to anything via USB MIDI.
Price: $600
Buy from: Roli