There are people in the world with the title professional origami artist. Just the thought puts a crease in your forehead.
To answer your question, Yes, there is value in people knowing the art of folding paper. Let a product called FODI convince you by being one of the most indispensable tech accessories you could carry.
FODI, is a collapsible origami structure designed to fold into a multi-purpose stand for tech devices large and small. It cradles your iPhone or iPad, props up your MacBook Pro and takes up to 44 pounds (the weight of my dog).
You can pre-order one for $14 on Kickstarter. Starting with a goal of less than $8,000, FODI has raised almost $45,000 in pledges to ramp up production. Delivery is scheduled for October.
FODI comes in a number of colors and patterns, is made from durable polypropylene fiber and is book-mark slim. The user does the folding, following the crease pattern and shaping it based on the size of device FODI needs to support.
Such a device stand promotes better posture but FODI also helps cool a device, especially when it props up a MacBook to allow the natural convection of air.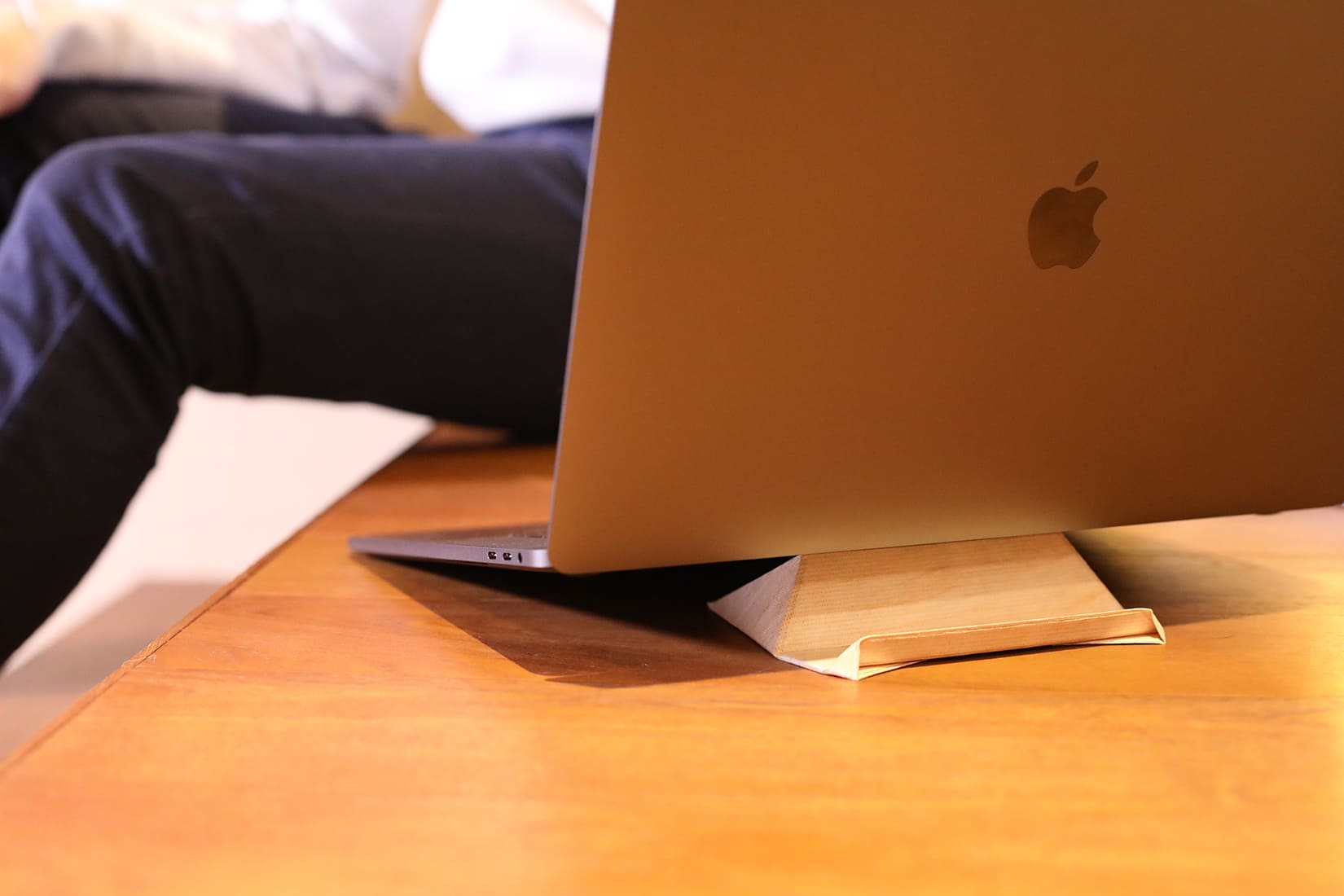 There are also tiny magnetic buckles to keep the cord of a charging device from tangling.
FODI's designer, Hong Kong artist Kade Chan, has received several awards for his creations and has been a rock star in origami circles since he was a teenager. His background in origami also fosters a product design career, with furniture, footwear, toys and cutlery among his many design credits.
The Kickstarter page for FODI anticipated viewers wondering about professional origami and points out that NASA employs origami artists in its satellite program.