Comparing two impressive new quadcopters is like comparing a hawk to a falcon. Both birds are impressive.
That might make a tough choice for drone enthusiasts looking to upgrade, but for the rest of us, it's easy: Just watch the awesome marketing videos and drool.
There are slight differences between DJI's Phantom 3 and 3D Robotics' Solo. The drones vary in design, price and color – one is white, the other black – but drnes.com, one of the industry's most respected sellers, compared the two and described the new drones' unveiling as like "Christmas, a birthday and Spring Break all rolled into one."
"Both drones offer outstanding specs and promise to provide great flying experiences for beginner pilots and experienced flyers alike," according to the website's comparison of the two new aerial devices.
The controllers for both drones have been redesigned for comfort, and both hold devices that let operators see what the camera is capturing: The DJI controller can hold a mobile phone while the 3DR Solo can hold something as large as an iPad. The most noteworthy controller feature is the Solo's built-in computer with an HDMI port that allows users to stream HD video, according to drnes.com.
The aerial photography will not disappoint. Both shoot 4K video with 12-megapixel stills. The Phantom 3 comes with its own camera and 3-axis gimbal. Solo flyers must buy a separate gimbal and GoPro Hero4 camera.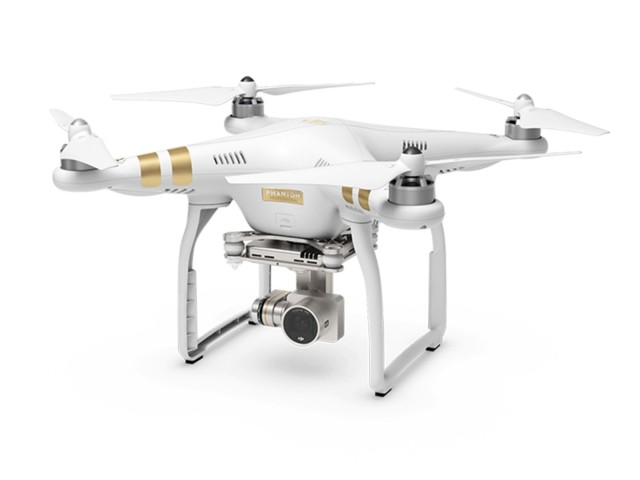 This leads to the most striking difference between the two: price.
The Phantom 3 Advanced, which was made available for preorder April 8, starts at $999 while a professional model bears a $1,200 price tag. The Solo, revealed this week, also will list at $999, but the Solo gimbal is a separate $400 purchase. Add the GoPro camera and the total runs around $1,900.
Because neither of the drones are due to ship for another month, drnes.com could only go by specs with future plans to test-fly both.
Both promotional videos provide stunning footage, but 3D Robotics adds a bizarre homage to 2001: A Space Odyssey's "Dawn of Man" sequence that features a family of primates, with one working the controls of the Solo. I guess this suggests the Solo will be easy to fly.