iOS 8 introduces a ton of new features and enhancements, including new ways for third-party developers to integrate their apps throughout the iOS experience. With a feature called Extensibility, apps can hook into other apps and areas like Notification Center to enhance their usability and functionality. Third-party keyboards are now possible too, and there are several great ones to choose from already.
Some of the best apps in the App Store are already updated for iOS 8 with new features, and others will be live in the store shortly. Here are Cult of Mac's best apps that take advantage of what iOS 8 has to offer:
(Editor's note: This is a living list that we'll update as more iOS 8 app updates go live in the App Store. Check back throughout the day for new app goodness.)
Pocket
Add links to your Pocket queue from everywhere. What's not to love?
Day One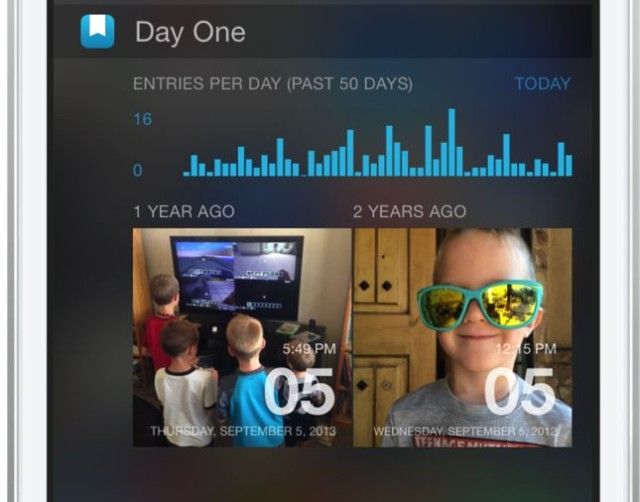 Day One supports iOS 8's Today View widget in Notification Center, Touch ID login, and Share sheet integration for adding an entry from other apps.
Pinterest
Pin something you want to save from other apps.
Discover Mobile
Login to your bank with Touch ID and get a glance of your account balance from Notification Center.
Duolingo
Our favorite language-learning app has a handy new widget for Notification Center that shows you your account activity at a glance.
1Password

One of the first apps to show off its iOS 8 functionality, 1Password not supports Touch ID login and password autofill inside other apps from the Share menu. The app is also a free download with an in-app purchase to unlock all features.
Simple
You can now login into the Simple banking app with Touch ID, and 1Password is also supported for account login autofill.
Evernote
Evernote has a new widget for Notification Center that let you quickly add a new note, reminder, or photo. You can also add items directly to Evernote from the Share menu in other apps, like Apple's Photos.
Omnifocus
Share sheet Notification Center integration makes adding and managing tasks easier.
Also, a new iPad version of Omnifocus is out today.
Finish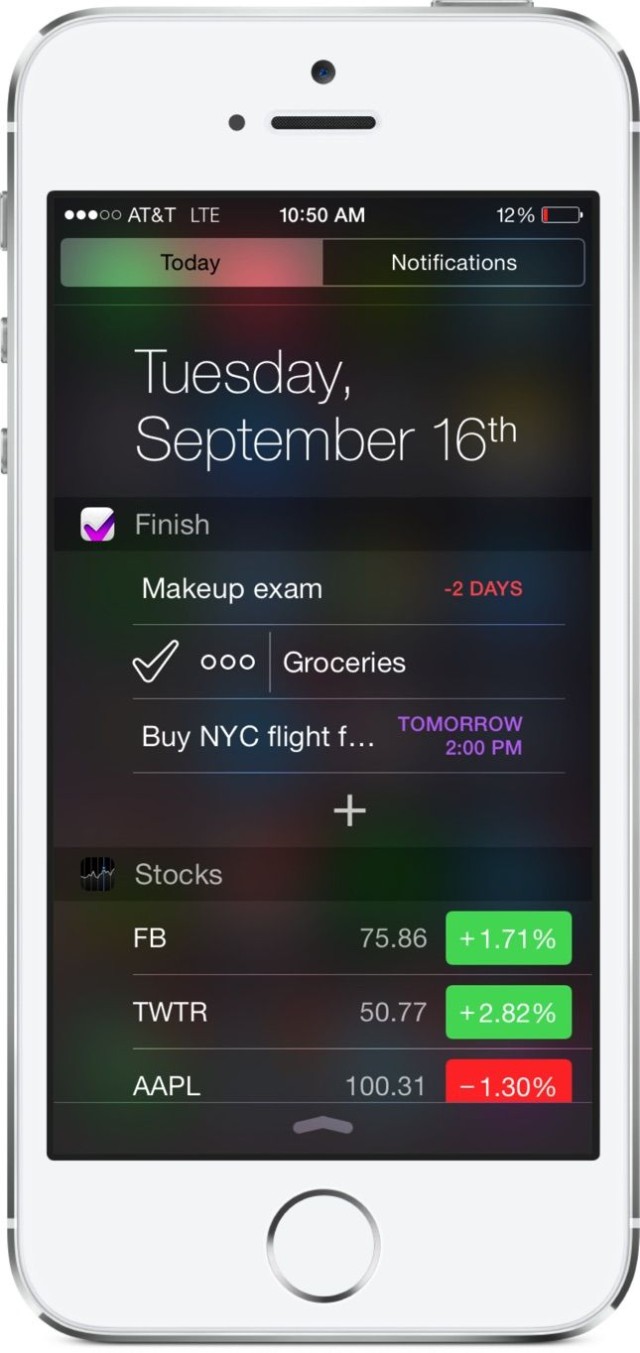 Snooze or complete tasks with actionable notifications, and interact with tasks right from Notification Center.
Box
Access files stored in your Box account from other apps.
Scanner Pro
Send pictures of documents from your Camera Roll to the app to be scanned and saved.
Instapaper
"As of today, you can easily save to Instapaper from any application on your iPhone or iPad that supports the iOS system share sheet. No more copying links & opening Instapaper, emailing yourself articles, or installing bookmarklets. Just tap the system share icon, choose Instapaper, and voila! Saved."
"In addition to Instapaper's share extension on iOS 8, we've launched a Today extension to help you keep up with your day's Instapapering. The Today extension shows you all the stuff you've saved that day and lets you open articles with one tap."
Dropbox
"See your recent activity in the Today view widget in the Notification Center, easily save files to Dropbox, and open your files directly from within other apps."
Clear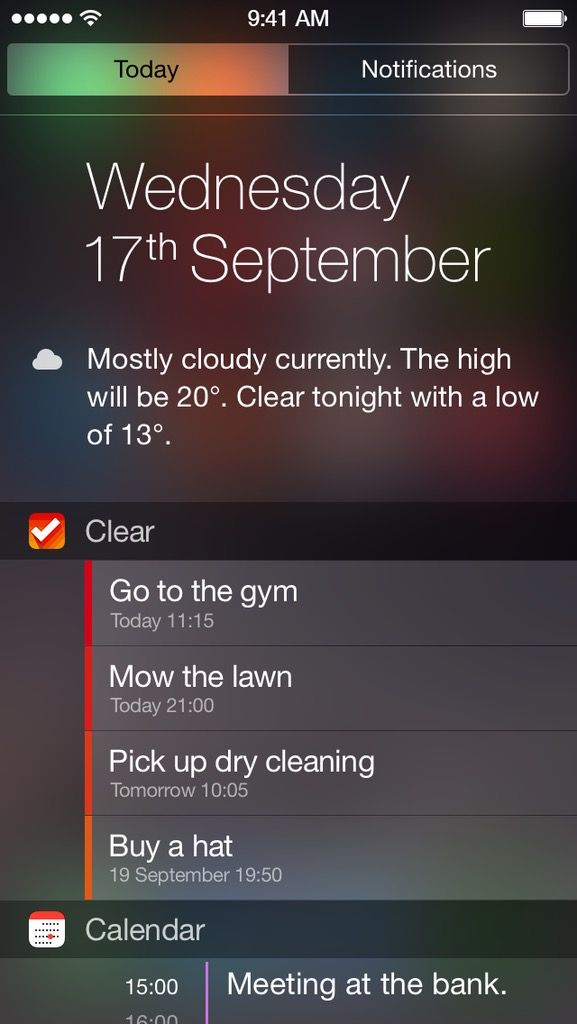 "Head to the Today view in Notification Center, and add Clear: you'll get a handy view of your upcoming reminders, and with a single-tap you can view them in Clear."
TextExpander
The best keyboard shortcut utility on the Mac is better than ever on iOS 8. Third-party keyboard support means you can use TextExpander anywhere and have your snippets synced across devices.
PCalc
Perform basic to complex equations right from Notification Center.
Quick
And text to photos from inside your Camera Roll.
The Wall Street Journal
The WSJ has a new iPad app out just for iOS 8. It features interactive notifications for reading breaking news immediately or saving it for later. A Today view widget shows new headlines, and Handoff support lets you take where you are in the app from device to device.