Most people use Facebook's official iOS app to obsessively check their news feeds. But there's another option that has a much better design and no ads. It's called Paper, and it has been available for the iPhone since January.
Made by a special group within Facebook called Creative Labs, Paper is an experiment in how to use Facebook within a more media-rich, gesture-driven, elegant interface. If you haven't heard of it yet, then you definitely need to check it out after the huge update it received today in the App Store.
Version 1.2 of Paper puts it on par with the main Facebook app in just about every way, thanks to several big feature additions. There's the ability to finally edit your profile and cover photos, view photo tags, @ mention other profiles, and copy text to your iPhone's clipboard.
That's not all. Creative Labs has also added a Trending section that functions as a "real-time view of topics people are talking about on Paper so you can explore them in depth." Hashtags are now supported, and you can change what audience (friends, public, etc.) sees a post after you share. My favorite design aspect of Paper, tilting the iPhone to pan across a fullscreen photo, has been improved for when you're zoomed in.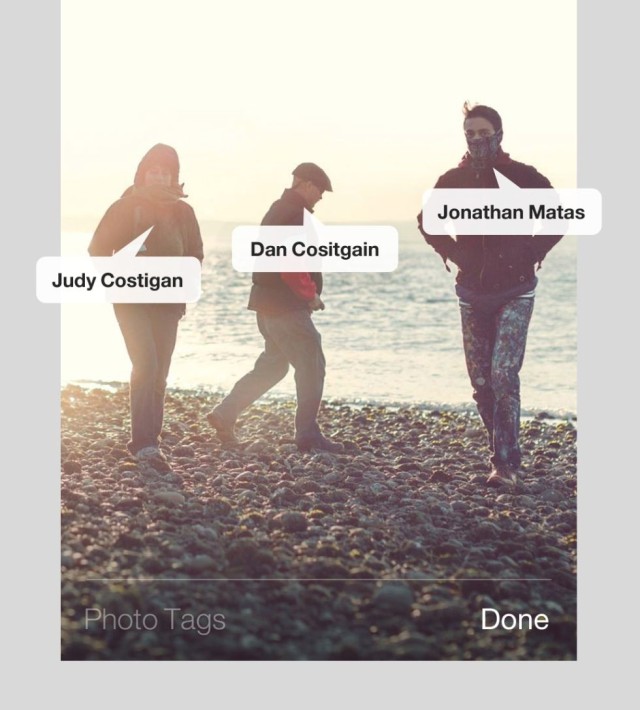 The previous update to Paper added the ability to view birthdays, events, group updates, and more. Now that Paper has pretty much every feature of the main Facebook app, there's really no reason to not give it a try.
Here's the full list of changes:
• Editing your profile pic and cover photo: Want to freshen up your profile? Tap your current profile picture or cover photo to choose new images, resize, crop and update them right in Paper. Voila!
• Photo tags: To see who's tagged in a photo, tap the arrow and then choose View Photo Tags. You can even zoom in and tilt your phone to explore all the tags in a photo.
• Mentions: Now when you start typing a friend's name in a post, you can tag them to let them know about the story. Mentions in comments also work more smoothly, so it's easier to let specific people know about what you've said or shared.
• Trending section: This new section gives you a real-time view of topics people are talking about on Paper so you can explore them in depth. Just tap the Trending label at the top of any story in the section to see related stories from other sources.
• Hashtags: Paper now has hashtags so you can tap a hashtag like #tbt and see all the related posts.
• Tilt to explore all your photos: Now you can zoom in on any photo to view it fullscreen and tilt the phone to explore every detail.
• Copy text: Now you can tap-and-hold text to copy it from a post you're reading. Then paste and share the text wherever you like.
• Change your audience after you post: We always want to help you share your stories with just the right people. Just tap the name of the audience to change between sharing publicly or with just your friends.
• Performance and speed: We've been making improvements so stories and photos show up even faster. Enjoy!
Source: App Store