Instagram was the golden standard for not only sharing, but shooting mobile photography in its early days. But since then, more complex tools like VSCO Cam and Camera+ have come onto the scene. Nowadays, getting the perfect photo isn't often as simple as just tapping a filter.
Today Instagram is releasing a big update in an attempt to tap into the evolved state of iPhoneography it has been missing out on. New editing tools are being added that let you adjust brightness, contrast, saturation, and more.
There's a new adjust tool that can be found by tapping the new gear icon. You can straighten or unstraighten an image, and vignette replicates how the effect works with traditional film cameras. The other editing tools include warmth, sharpness, highlights, and shadows.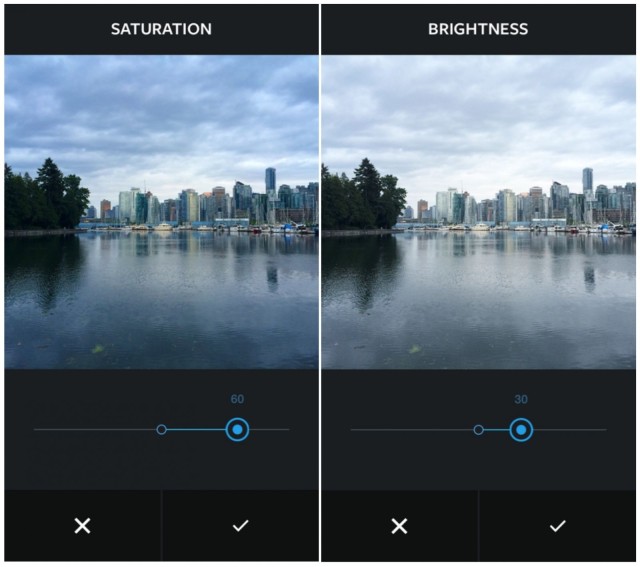 Another big addition is the ability to select how much of a filter you want to apply to a photo. It used to be that an Instagram filter was applied at full strength. You were all in or not at all. That left little room for creativity, and it led even amateurs photographers like myself to apps like VSCO.
Apple just coincidentally announced more advanced photo editing tools in iOS 8. You'll be able to edit settings like exposure, and apps like Instagram will be able to offer their filters inside Apple's stock Camera app.
You can grab today's Instagram update now in the App Store.
Source: Instagram