Atlas ID byIncipio
Category: Cases
Works With: iPhone 5/s
Price: $90
Summer's (nearly) here! And that means we are forced outside to use our devices in places that remain inhospitable to our iPhones and iPads.
The Incipio Atlas ID is a slimline waterproof iPhone case that lets you keep using the iPhone 5s' Touch ID scanner, even while it's in the case.
What It Is
The Atlas ID is a two-part shell with a hinged bottom section that you can open up for access to the headphone port and the Lightning cable. And while the speaker is sealed in by a membrane, it comes through loud and clear, as I discovered when I terrified the Lady during a creepy forest walk this weekend, by playing Jack White's new "High Ball Stepper" at full volume as we walked past a gate that was straight out of Carcosa.
The case gives full access to all your buttons, as well as both cameras, and you can use the touchscreen while your iPhone is inside.
It's also shockproof (MIL-STD–810G), dustproof and waterproof (IP68) down to 2 meters for up to half an hour, and you can even open up just the headphone jack with a little rubber plug and use headphones.
The Good
This case is light and slim. I spent the first half of a Sunday walking excursion with the iPhone and Atlas ID inside my front left pocket, and the weight was no bother at all – it comes in at around 57 grams (2 ounces) on my kitchen scale.
It's also easy to get the iPhone in, but a little harder to get it out. This is fine, and once you've done it a few times you learn the knack of levering the two halves apart without breaking your nails. And this applies even to thick, manly workman nails – the Atlas ID is sealed up tight.
I also like the clever button for the mute switch, which is actually a lever that has the case as its fulcrum. You push the button up, and the other end pushes the mute switch down, and vice-versa.
All the other buttons work fine, although they're a little stiff. That's to be expected on a waterproof case, though.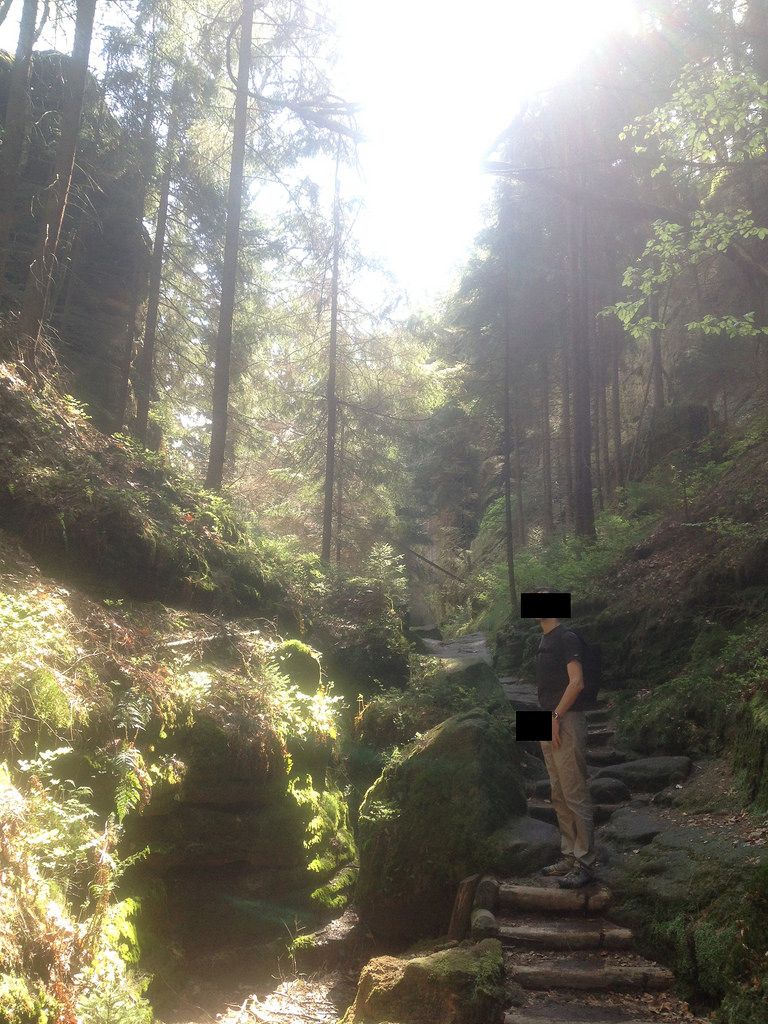 The Bad
Take a look at the picture above. That's what you get from the camera. It's just as bad when the light is dull and gray, too, not just when there's flare-inducing sunlight bouncing around.
This, too, is common to all cases I've tested, with the exception of the Optrix case, and that has proper lenses that you screw onto it.
The bottom edge of the touchscreen cover is also distant from the screen itself. For the most part, the screen works just fine through the cover, but the bottom section's looseness makes it hard to push the on-screen shutter release or any other buttons down there.
The Verdict
This is a good, tough, waterproof case, which falls down if you want to take photos with your iPhone. Given that a waterproof case is most likely to be used in exactly the kinds of situations where you want to take photos, this is a problem.
However, since every case I've tried also suffers this problem, I'm not marking the Atlas ID down too much. If you want to take photos with your iPhone underwater, get the $150 Optrix, complete with a box of lenses and a bulkier but not-much-heavier case.
If you just want something to protect your iPhone outdoors and underwater, and you want the case to be slimline yet rugged, then get this one.
Product Name: Atlas ID
The Good: Surprisingly light and slim for a waterproof case. Feels built to last.
The Bad: Lens cover prone to flare and blur.
The Verdict: Not one for iPhoneographers, but great as a general go-anywhere case.
Buy from: Incipio
[rating=good]