When the original iPod nano was introduced on September 7, 2005, it was one of Apple's greatest design achievements. In a bold move, Apple decided to replace their iPod Mini with the unbelievably small iPod nano, even though the 2nd-gen Mini had only been on the market for eight months and was the popular iPod.
Over the last eight years, the iPod Nano has experienced more design changes than any other Apple product. It's gone from metal to plastic, tall to fat, and click-wheel to touch, with more color changes than a chameleon. 
2005 – First Generation iPod Nano
People marveled at the 0.27inch thinness of the first iPod Nano. It came with a 176×132 pixel screen and only weighed 1.5ounces. There were only two color options (black and white) and the max storage capacity was 4GB.
2006 – Second Generation iPod Nano
Apple didn't do much redesigning with the second generation iPod nano. They changed the casing to an anodized aluminium available in six different colors. Max capacity was bumped up to 8GB, but the product was very similar to the 1st-gen Nano.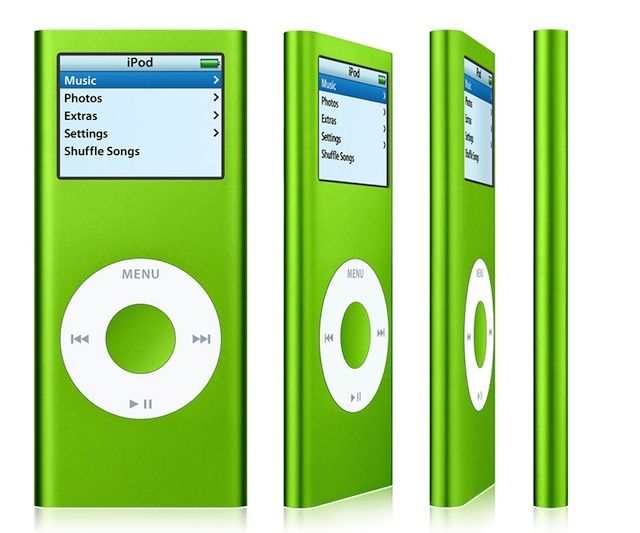 2007 – Third Generation iPod Nano
Apple changed the body of the third generation iPod nano so it was shorter and fatter that its predecessor to accomodate its 320x240pixel screen that could now play video. It came in six colors and a max capacity of 8GB.
2008 – Fourth Generation iPod Nano
The iPod Fatty didn't last too long. Apple went back to the taller body similar to previous generations but kept the same 240×320 display for video. The body had a curved enclosure, revised interface, and a new "shake to shuffle" feature.
2009 – Fifth Generation iPod Nano
Even though the body shape stayed the same for the 5th-gen iPod nano, Apple added a polished aluminium finish and a larger screen. They also added a 0.3 megapixel video camera on the back, FM tuner, built-in speaker, and voice recorder. It came in 10 different colors and 16GB of storage.
2010 – Sixth Generation iPod Nano
The design of the 6th-gen iPod nano shocked everyone. Apple shrunk the size down to a 1.55inch multi-touch screen and removed the video camera, built-in speaker, and video playback. A clip was added to the back of the device and many iPod owners turned it into a watch.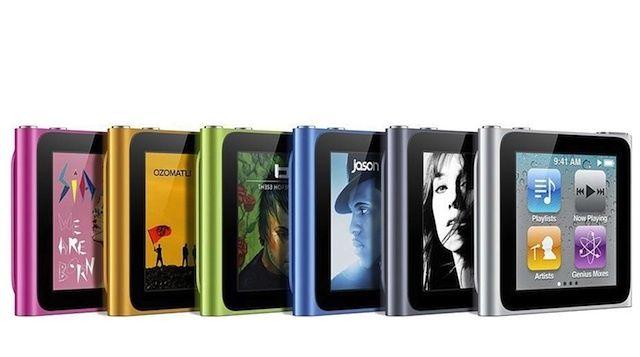 2012 – Seventh Generation iPod nano
After two year with the small 6th-gen iPod nano, Apple redesigned the device again. It now features a 2.5inch multi-touch screen with a 240×432 resolution. The device also has an accelerometer, FM Radio, Bluetooth, Lightning connector, and supports video playback.