PaperSync is a more appealing version of the Mod Notebooks service. Like Mod, PaperSync scans your paper pages and turns them into digital files. Unlike Mod, PaperSync uses plain old PDFs, and works with any notebook you like, not just the special Mod notebook.
;
Evernote's new Business Notebook (made my Moleskine) lets you share just a part of your handwritten notes with other businessy-type folks, and it also lets you check a box on each page to set a reminder. And of course it does this in concert with the Evernote suite of apps.
Flickr takes another step towards "being awesome again" with a new book printing service, built right in to Flickr itself. And it's so simple that you can have even a pretty long book put together in minutes.
Following the release of OS X Mavericks on Tuesday, Apple has updated iBooks Author for Mac to introduce compatibility with the desktop iBooks app. So, books created in iBooks Author can now be previewed and read in iBooks for Mac.
LitBound has made the jump from Android, and is now available on iOS. If you're a fan of books, or just a library geek at heart, this game offers you hours of trivia fun, testing your knowledge of best sellers, great works of literature, children's books, and genre fiction like science fiction, fantasy, and graphic novels. Oh, yes, and movies.
Amazon's Whispersync for voice was always an interesting curiosity: You can read a book on your Kindle, seamlessly switch to the Audiobook version, and then switch back again, all without losing your place. This works thanks to the fact that Amazon owns Audible, the biggest audiobook seller around.
The service just got a lot easier to use, thanks to a doubling of compatible titles, and a new Matchmaker service which automatically pairs up any books you already own, and lets you grab the audio version for a big discount.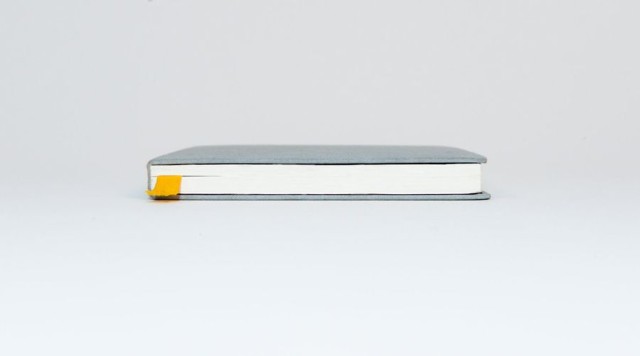 If Apple made a notebook (a paper notebook, with paper pages) then it would probably look something like the Baron Fig notebook: The design is understated, obvious even, but it's chock-full of tiny details that should make it a pleasure to use.
Remember Federico Viticci's review of the amazing new iPad "text editor" Editorial? Of course you do – it's the one you pushed to your read-later service and never read later, because it was just too damn long for a single post on a website. Hell, the thing even had a table of contents. A blog post with a table of contents.
Now, though, you can enjoy Viticci's opus in a form much better suited to a long text with multiple sections: a book. And being an Apple nerd, Viticci made it into an iBook.