All items tagged with "honda"
Following Google's announcement of Android Auto, Apple has added nine more car makers that will support CarPlay in future models of their vehicles.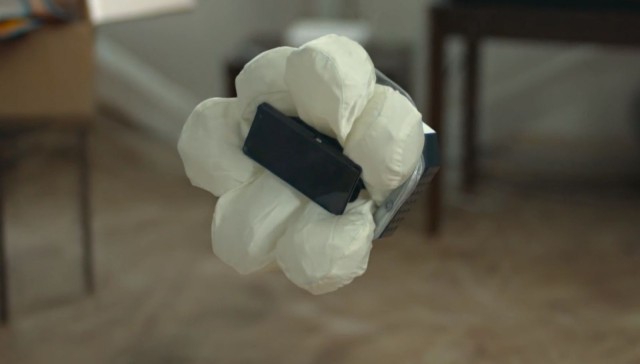 What happens when you're so clumsy that not even the most protective cases on the market can prevent you from damaging your smartphone? You give it an airbag, of course.
That's what Honda did. The company has built a concept smartphone case with a built-in airbag that automatically deploys in mid-air when you drop your device, keeping it from smashing into tiny little pieces on the hard ground below.
A week ago Honda brought Siri Eyes Free integration to its 2013-2014 Accord and 2013 Acura vehicles. The automobile maker said it had additional functionality to announce today, and the news is out. Honda has put a 7-inch "Display Audio" touchscreen in its 2014 Honda Civic and 2015 Honda Fit that is one step closer to Apple's "iOS in the Car" dream becoming reality.
Today Honda announced that it is offering Siri Eyes Free integration with certain 2013-2014 Honda Accord and 2013 Acura vehicles. Honda said that it would be implementing Eyes Free as a dealer installed accessory back in January, and now customers can visit a dealership and have the technology installed.
Remember Siri Eyes Free? First announced back in June 2012 as Siri's next frontier, the functionality allows car makers to install kit in their vehicles that allows iPhone owners to perform a whole host of tasks using Apple's intelligent assistant — like taking calls, calling up directions or creating reminders — without ever taking their hands off the wheels.
Siri Eyes Free sounds great, but we're still waiting on cars to actually ship that support the feature. 2013 looks like it's the year that it's going to happen, though. Following Hyundai and Chevy's announcement that Siri Eyes Free was coming to their car now comes word that Honda will be offering the functionality in the new Accord and Acura.