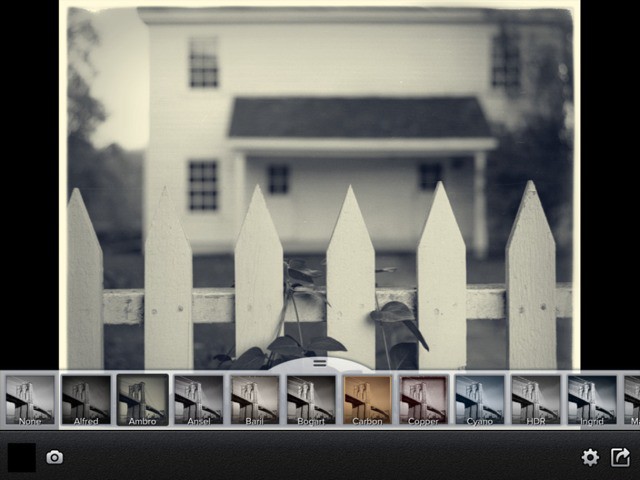 Perfect B&W is a pretty great black and white photo app for the iPhone and the iPad (it's universal). It's built by OnOne Software, the folks behind high-end (and high-priced) desktop photo apps and plugins, and the results show it: Perfect B&W will let you make a great black and white conversion with one tap, or dig in and tweak almost every aspect of the picture.
Got a set of those annoying lenses for your iPhone that attach via magnets? Me too. The results are great, but getting the magnets lined up to the metal donut surrounding the lens is a real pain.
And so the following news is mixed. It's bad news because it uses the same dumb attachment system, and it's good news because it's a polarizer for the iPhone. And not just any polarizer, either. This one is made by legendary filter-monger B+W.
Hueless, the excellent monochromatic iPhone photography app, has just launched its v1.2 update. And despite the pedestrian-sounding version number, it packs in quite a lot of new features. Let's take a look.
If you have any interest in shooting black and white photos with your iPhone, you probably already have Hueless, the excellent colorblind photo app. If not, now is a great time to get it, as the latest 1.1 update brings some neat new features.
Lomo, the surprisingly successful maker of crappy plastic film cameras and accessories, has just launched a 110 film for its Orca camera. The emulsion is called Orca 110, and it is a high-contrast B&W film rated at ISO 100.
Leica's new rangefinder camera, the M Monochrome, is colorblind. That is, it will only shoot black and white images. What's that you say? You can totally shoot color images with any camera you like and turn them into awesome B&W photos later? That's true, but there are some advantages to doing things Leica's way.