Once you've dropped almost $14k on a new iMac Pro, what's another $50 to add some extra ports to the front of it? Satechi's Aluminum Type-C Clamp Hub Pro might be one of the most awkwardly-named gadget this year, but it may also prove to be one of the most useful.
Satechi Aluminum Type-C Clamp Hub Pro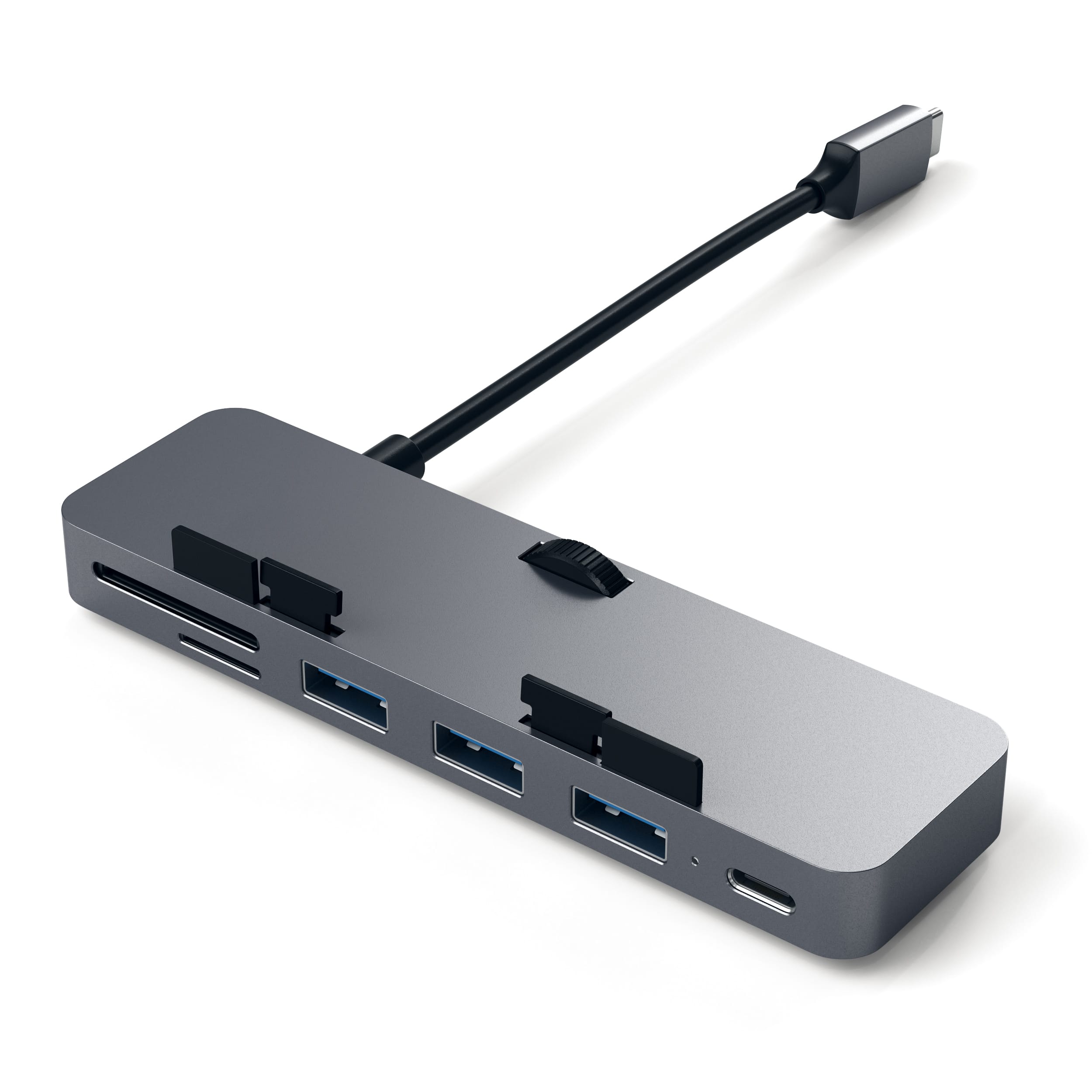 The Satechi hub clamps to the bottom of the iMac by inserting metal hooks into gaps in the computer's base, and snakes a single USB-C cable to one of the iMac's rear ports. From this humble pair of connections spring another USB-C port, three regular USB 3.0 ports, and dual slots for SD and microSD cards.
The best part is that these connections are all on the front of the machine, so you don't have to rummage around the back to plug in SD cards, USB sticks, to quickly hook up your iPhone to transfer ringtones, or plug in an external drive. All your more permanent connections can use the rear ports, and anything temporary can plug in under the screen, while you stay comfy in your chair.
Solid solution
I've tried a few port-extending docks, and where they all failed was in securing them to the iMac itself. I've used docks that stick on with adhesive pads, or that forego any kind of fixing, and just curl under the iMac straight from a rear USB port. The Satechi Aluminum Type-C Clamp Hub Pro sees to have both of these beat with its sturdy clamping system. If it really is as secure as promised, then the resulting setup should feel like you just have a few extra ports on the front of your computer, and not a wobbly dongle dangling off the bottom of your beautifully-built computer.
Available now, in silver or Space Gray.
Price: $50
Buy from: Satechi