Cult of Mac publisher, Leander Kahney, can't think of anything to hate about the iPhone X. On the contrary, there are lots of things to love. Kahney breaks down the 10 things he just loves about the iPhone X.
In this week's issue, you'll find that story and more. The first iMac Pro reviews are in — see if the new Pro is worth the $5,000 price tag. Check out our Gift Giving Guides and get your holiday shopping out of the way now! Get your free subscription to Cult of Mac Magazine from iTunes. Or read on for this week's top stories.
Cult of Mac Magazine, Issue 223
10 things I hate about iPhone X
iPhone X is the best smartphone Apple ever made. It could be the best smartphone released in 2017. Like its rivals and every iPhone that came before it, however, it's imperfect. As much as I love using mine, certain things drive me crazy almost every day — and no, the "notch" isn't one of them. Here are 10 things I hate about iPhone X.


A month with iPhone X can't cool our lust
It's been about a month since the release of the iPhone X and I've been using it every day as my daily driver. We've already reviewed it, and even pointed out its flaws, but I wanted to do a follow-up video to cover everything that's changed for me personally and all the discoveries I've made using Apple's latest flagship.


Maxed-out iMac Pro will make your wallet empty
Apple's celebrated iMac Pro is finally available to buy, but it's gonna cost you! The "basic" model will set you back only $4,999. But if you decide to shell out for the top-of-the-line version, your wallet is going to feel a whole lot lighter.


iMac Pro impresses in first hands-on reviews
The first hands-on reviews of the iMac Pro confirm a lot of what we already knew about Apple's machine: it's gorgeous and insanely fast. But according to those that have tested it, the iMac Pro actually blows past the hype of being the perfect iMac for professionals.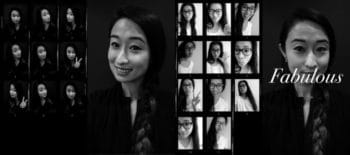 Check out Google's new experimental photography apps for iOS
Google launched a clutch of "experimental" photography apps for iOS and Android this week. The ones of interest to us are called Selfissimo! and Scrubbies.


Try these emoji shortcuts on iPhone and iPad
Who doesn't love emoji? People with bad eyesight, that's who. Everyone else, everyone everywhere, loves the little pictures of medals, flags, headphones, eggplants, and feces. What we don't like is finding them by swiping around the keyboard section of an iPhone screen. In some ways it's a metaphor for human existence.


How to use Portrait Mode on iPhone X and 8
Portrait mode is an iPhone 7 feature that has been supercharged in the iPhones X and 8, with the addition of Portrait Lighting. Both features use depth data from these iPhones' dual cameras, either to separate the subject of the photo from its background, or to completely re-light the photo to add drama. Here's how to make the most of them.


5 ways to liven up your iPhone game
Picking up an iPhone means putting an amazing device in your pocket. We've rounded up five deals on peripherals and lessons that can enhance anyone's iPhone experience. That includes wireless charging batteries, a robust car mount, truly wireless earbuds, lessons in iOS coding, and more. Each is discounted massively, some by more than 90 percent.


Enter to win a dream Apple setup worth $3,000
The New York Times best-selling author Tim Ferriss is widely regarded as one of today's leading productivity gurus. His latest book, Tribe of Mentors: Short Life Advice From the Best in the World, just dropped, and it's full of great pointers for people looking to make the most out of their time and energy. To mark the book's release, we're sharing this giveaway of top-shelf Apple tech.


Best iPad accessories for tablet fans
Still stressed about holiday shopping? Don't fret! Cult of Mac is here to help you pick out the perfect gifts for your loved ones this Christmas. This gift guide offers up a bunch of brilliant suggestions for the iPad addict in your life. We've handpicked the best accessories, the finest cases, and more.


Hands on with Ottm's wonderful wooden Apple Watch band
In the world of watch straps, we think Ottm, a manufacturer of wooden Apple Watch bands, offers one of the best unboxing experiences. The box itself is plain and simple, but the package is thoughtfully designed, containing extra links and a pin removal tool that makes it very easy to adjust your new band.


Last chance to grab these Apple Watch accessories in time for the holidays
With Christmas less than two weeks away, there's still a few days to order that perfect Apple Watch band in time for holiday gifting. We've gathered some of our best Apple Watch accessories, and rounded up the cut-off dates for ordering from the Cult of Mac Watch Store in time for U.S. holiday delivery.