It may have nothing to do with Jony Ive leaving the company, but Apple has been adding buttons back to its devices. It's a slow start, but hopefully it's the beginning of a trend. The new 16-inch MacBook Pro added an Escape key, and a separate power button (you can press the Touch ID button). Plus, the recently introduced iPhone 11 battery case added a dedicated camera button.
After what seems like decades of removing useful hardware features, is Apple finally seeing the error of its ways? And, if so, what buttons would we like to see next? Let's take a look at the current lay of the land.
Camera button on the iPhone
Apple already added a camera button to the battery case. Why not add one to the iPhone itself? I love the volume button shutter release trick, but those buttons fall under my thumb when I hold the phone to take photos. A dedicated button to launch the Camera app, and to take photos, would prove amazingly useful.
Mac battery button
The Mac used to possess a battery-level indicator, a row of LEDs hidden under the aluminum skin of the machine. It would light up when you plugged in the MagSafe power cable, but also when you pressed the MacBook's dedicated battery-level button. Back then, the MagSafe cable came with its own LED to indicate charging status, too.
These days, you get nothing. The only way to know your Mac's charing or battery status is to wake it up and ask it. Maybe this wouldn't have to be a button. Maybe you could just tap the charging MacBook, just as with AirPods Pro. But a dedicated Mac battery button wouldn't be bad.
iPad mute button?
I added a question mark to this one because I'm not sure if we need it. If I could add any old hardware back to the iPad, it would be the headphone jack. But iPads used to have a switch on the side, just like iPhones, that would mute alerts. It could even be changed into a screen orientation lock. Now these controls live in the Control Center, and that's just fine. But a customizable switch in the same spot would still be pretty handy.
Function keys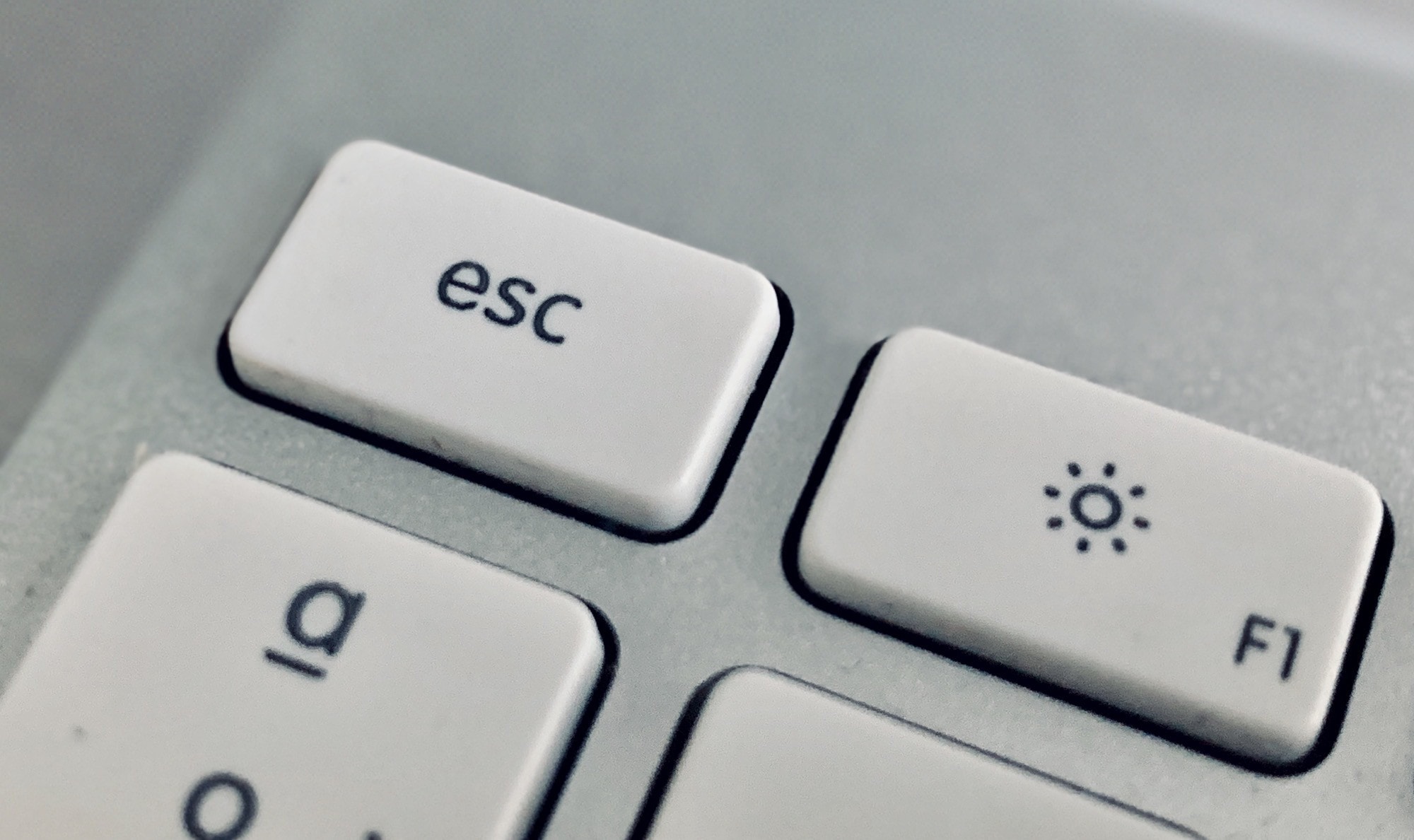 I don't miss the function keys on the MacBook Pro. The Touch Bar is worse in one way — when adjusting brightness and volume without having to look — but it's better in all other ways. I love the Touch Bar's customizability. And now that we have a physical Escape key at one end of the Touch Bar and a Touch ID/power button at the other, the 2019 MacBook Pro delivers everything most people need.
But some folks really like having F-keys (even though you can turn the Touch Bar into a row of virtual function keys). Will physical function keys ever come back? Maybe. But in reality, if you're sitting at your MacBook for long enough for it to make a difference, then you probably should put your laptop on a stand and use an external keyboard, which does still have F-keys.
More buttons?
For the most part, Apple's war on buttons and ports has been a good thing. When we look back the the USB-only, floppy-free iMac, or the removal of removable batteries, the alternative — keeping those things around forever — seems crazy.
But Apple has made plenty of missteps along the way. USB-C-only laptops came too soon, and shipping a MacBook with a single USB-C port, when that port is also required for power, was ridiculous. Likewise the removal of the headphone jack, even though Apple probably couldn't fit one in the all-screen 2018 iPad Pro.
If you have any thoughts on which buttons Apple should/might bring back next, let us know in the comments or on Twitter.