In this week's Cult of Mac Magazine: It's official. Apple beats Amazon to the coveted $1 trillion valuation. Tim Cook plays it cool, telling staffers it's "not the most important measure of our success."
You'll find that top story and much more. Check out the the biggest takeaways from Apple's Q3 earnings call. Feast your eyes on the iPhone X Plus and new LCD iPhone. Plus: Learn how to use the iPhone camera's manual controls. Get your free subscription to Cult of Mac Magazine from iTunes. Or read on for this week's top stories.

Cult of Mac Magazine, Issue 256
Apple snatches the $1 trillion crown!
The long race to see which U.S. tech giant will become the first company worth $1 trillion is finally over. Apple won. Amazon threatened to beat the iPhone-maker to the coveted trillion-dollar valuation, but its shares have been trending down the last week. The online retailer's valuation currently sits at $873.52 billion.


Tim Cook: $1 trillion cap 'not the most important measure of success'
Apple became the first company to ever reach a $1 trillion market cap on Wednesday as its share price soared to $207.39. But according to CEO Tim Cook, this is "not the most important measure of our success."


Apple's bigger than all these other companies
Apple's market capitalization passed $1 trillion today. It's hard to wrap your head around such a large number, so let's do some comparisons. But, you might have a hard time believing how much bigger Apple is than some other companies.


Biggest takeaways from Apple's earnings call
Apple beat Wall Street's expectations today with its Q3 2018 earnings report. Even though iPhone sales were barely up 1% the company still posted better-than-expected revenues as sales of Apple Watch, services and AirPods picked up the slack leading to Apple's best Q3 results ever.


Check out iPhone X Plus and new LCD iPhone
Want a possible early glimpse at what appears to be this year's fancy new 6.5-inch iPhone X Plus and 6.1-inch LCD iPhone? Renowned Apple leaker Ben Geskin is here to help! Geskin posted the images on Twitter.


Leaked iPad Pro images reveal new connector
Apple is expected to make drastic improvements to the iPad Pro this fall to introduce edge-to-edge screens and Face ID. But there could be some unexpected changes, too. Leaked schematics that give us an early peek at one model hint at a mysterious new connector on the back of the device.


iOS 12 confirms iPad Pro overhaul
This year's iPad Pro will boast Face ID and a new iPhone X-style bezel-less design, code and assets hidden in the iOS 12 developer beta seemingly confirms. The asset relating to the new asset was discovered in the battery usage user interface part of the new developer beta. It's an icon depicting an iPad without home button and much thinner bezels.


How to use iPhone camera's manual controls
For most photos, the iPhone camera proves perfectly adequate. You just hold up your phone, point it, and shoot. The exposure and focus are almost always correct, or at least correct enough. But on occasion, you need to take control.


Make iPhone vids look like Hollywood movies
Your iPhone is capable of shooting incredible videos. Its camera can capture 4K video, which is good enough for the cinema, and the video camera's auto-stabilization turns your wobbly pans into cinematic sweeps.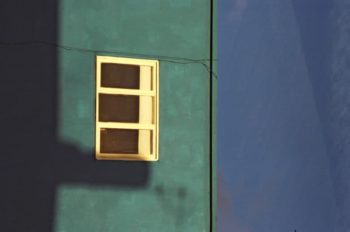 How to take fancy screenshots on your Mac
You already know how to take a screenshot on the Mac: You hit either ⌘⇧3 (to capture the entire Mac screen) or ⌘⇧4 (to bring up a crosshairs to select a part of the screen). But did you know that there's a third option that will snap a fancy picture of a single app window?


Primus Apple Watch band: bold, Italian leather
Strapple's name sounded a bit too much like Apple, so the company changed its moniker to Strapa and doubled down with the release of one of its most striking Apple Watch bands yet — the Primus. Strapa explains Apple's (minor) involvement in its sudden name change. During this transition, this company continues to make some of the best leather bands we've worn.


Tools to host, build and optimize your website
JGetting a website going takes a lot of work. First, you need a place to host it. Then, you need to actually build the thing. And you definitely need to optimize your site for SEO so people actually can find it.


100 hours of Adobe CC tutorials
Adobe Creative Cloud is an essential part of any digital creative's toolkit. But it's also a massive undertaking to learn, and classes can be expensive. So if you want to add Adobe skills to your resume, check out this lesson bundle.


Power up iPhone with wireless travel charger
A wireless charger for your iPhone is very convenient, and now you don't have to miss out when you're on the road. The mophie Charge Stream Travel Kit includes a travel-size Qi wireless charger and the add-ons to use it in a hotel room or even your car.


Annotable makes annotation powerfully easy
Some of the most useful apps on iOS take system features and turn them up to 11. For a few years, the photos app has had basic markup tools but it's felt underwhelming and lacked pro features. Annotable for iPhone and iPad adds pro-level annotation and markup tools to highlight or hide whatever you want in an image.