Kicking off this week's must-have apps roundup is a new music app called MUSaIC, that promises to help you rediscover your all those albums you forgot you had. We've also got a great new photography app called Etchings, which turns your photos into etched illustrations; a big update to Dolphin, one of my favorite third-party browsers on iOS; and more.
I have a soft spot for innovative new music players on iOS, and MUSaIC is one of those. This isn't just a Music app alternative, it's a great way to rediscover your music collection, and all those tracks lurking inside your iPhone you had forgotten about.
MUSaIC prides itself on being a gesture-based app, though there are a few buttons here and there. You are presented with a wall — or a mosaic — of album art, and you simply have to scroll through that album art and pick one that takes your fancy.
MUSaIC brings back the old school joy of choosing albums by their cover. No more boring grey lists of songs!
As soon as you tap on an album, it'll begin playing instantly. You can then swipe anywhere to skip tracks, or flip the album over to select a specific track. MUSaIC will also recommend new music and allow you to purchase it directly from iTunes.
The great thing about MUSaIC is that it'll find the album art for all those albums you downloaded from other sources, or ripped from a CD, and download it in high-definition — so every single one of your albums will look just as the artist intended.
We wrote about Etchings on Friday, so I'll keep this brief. This is a great new photography app that turns your images into beautifully etched illustrations. It works well, and its results are impressive. This isn't just another Instagram clone — like a lot of Photography apps — and its effects are wonderfully unique.
Dolphin is one of my favorite third-party browsers on iOS, and I've written about it a number of times on Cult of Mac. But this week, it got a great update that makes it even better.
In addition to a brand new look, Dolphin for iPhone now has better tab management, with all open tabs quickly accessible from the sidebar on the right-hand side of the screen. What's more, while you're scrolling through websites, the address bar will automatically hide to provide you with more screen space.
The URL bar has also been improved and now offers suggestions for searches and addresses as you type, and there's a new speed dial screen with new buttons, and a fancy new wallpaper.
If you think mobile Safari doesn't do enough and you're not keen on Google Chrome, you should certainly take Dolphin for a spin. It's also available for the iPad, but the iPad edition doesn't have the changes above just yet.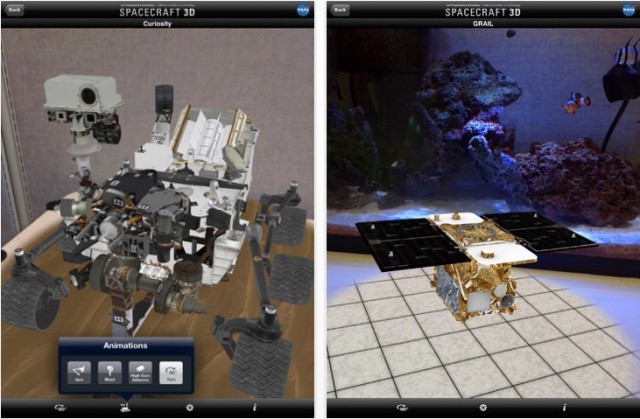 If you haven't played around with NASA's Spacecraft 3D yet, you're missing out. I wrote about it back in July when it first hit the App Store, but this week it got a brand new update adding four new spacecraft, including Cassini, Voyager, Dawn, and Juno. That's 200% more spacecraft than it had before!
What's Your Favorite?
So that concludes our list of this week's must-have iOS apps. If you've picked up something that you think we should have included, be sure to let us know about it in the comments.