Grab massive Black Friday deals in our Watch Store this weekend, and read our roundups for the Best Black Friday Deals elsewhere! Check out artists' concepts for the Mac mini and iPad X. Find out why the iPhone X needs its notch.
Last week, Apple announced that it's HomePod smart speaker will be delayed until the new year. "We need a little more time before it's ready for our customers," the company said. Last week's But, Cult of Mac's own Leander Kahney shrugged it off. That's because he made his own HomePod smart speaker. It cost him about $60 and sounds absolutely great.
In this week's issue, you'll find these stories and more. Get your free subscription to Cult of Mac Magazine from iTunes. Or read on for this week's top stories.
Cult of Mac Magazine, Issue 220
I made my own smart HomePod speaker
Last week's crushing news that Apple's HomePod won't be available for Christmas was a blow to some. But, I shrugged it off. That's because I made my own HomePod smart speaker. It cost me about $60 and sounds absolutely great.


Apple's HomePod won't be home for Christmas
Apple's new Siri-powered smart speaker won't be one of the hottest gifts of the 2017 holiday season after all. The HomePod was set to launch in December 2017, but the company released a statement today saying it needs more time to make the smart speaker ready for customers.


Why the iPhone X needs its notch
Ever since Apple unveiled the iPhone X, naysayers have been complaining about "the notch." But in today's video, I'm going to do my best to convince you that the controversial cutout at the top of the iPhone X screen is totally not an issue. Here's why I think the iPhone X actually needs the notch.


The Best Black Friday deals of 2017
Black Friday deals for 2017 are already setting the internet into a tizzy of anticipation with big discounts on 4K TVs, smart speakers, drones, iPads, smartphones and much more. Cult of Mac will be rounding up the best deals right here so you can spend less time Black Friday shopping and get on with life. Here are the best deals worth checking out.


Watch Store's Black Friday weekend blowout!
We've rounded up some amazing brands for this huge sale including: OleksynPrannyk, Casetify, Nyloon, Ottm, E3 Supply Co., Rilee & Lo, Jack Foster, Strapple, Wood Mark, Nomad, Form Function Form, Clessant, Juuk and more. These brands are offering from 17% to 50% off regular sale prices!


How to use Live Loops in GarageBand
Today we're going to figure out how to use GarageBand's Live Loops feature. These let you drop a little loop of music into a square on a grid (or record your own), and then trigger that loop by tapping the square. Everything plays in time, so you can use it to DJ with loops and samples and create sick drops like VITALIC.


How to get Animojis on any phone (kind of)
Want Animojis on any iPhone? While you need the iPhone X's TrueDepth sensors to create Apple's animated emojis, some apps produce results that look very much like Animoji. In this video, I'll show you how one of them works.


A massive bundle of Black Friday Mac apps
That's right, it's Black Friday weekend! This year, forget facing the long, bleak lines at department stores. Instead, you can bring a truckload of new apps to your Mac with the click of a button, including award-winning PDF Expert 2.2.


Droplr might make you ditch DropBox
Droplr presents a unique set of collaborative tools. Droplr's core functions focus on sharing images, screenshots, and screen captures as videos and GIFs. These 'Drops' make on-screen demonstrations, sharing a bit of code, and other common tasks into easy gestures.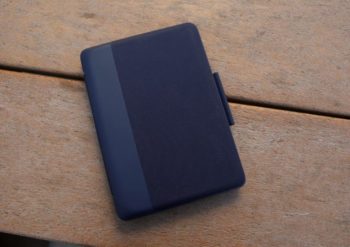 Logitech Slim Combo gives iPad Pro a comfy keyboard
If you use the new 10.5-inch iPad Pro, you know it's got the power to replace a MacBook for some tasks (especially if you're running iOS 11, which gives your iPad superpowers). The Logitech Slim Combo case, with a clamshell design and a complete keyboard, makes your iPad Pro seem even more like a laptop than ever.