It's been a busy week here at Cult of Mac as we all scrambled to get as much news as possible out of CES, the big electronics show that's been chugging right along in Las Vegas. It's one of the biggest trade shows in the world, so we had plenty of news to go around.
We had people on the show floor discussing everything gadgety — including the finer points of rejuvenating one's vagina — and we had people at home trying to ignore how hilarious that was for long enough to crank out the rest of the news. While the stories were plentiful, our handy hub here ensures you don't have to click around too much to get everything worth knowing from the show.
Here's the huge collection of all of our coverage from CES 2016.
Capturing the chaos
CES Day One – Booze bots, badass routers, high-flyin' drones and more at CES
Here's some of the day-one CES stuff we think is pretty cool. Check out a cocktail robot, a monster Wi-Fi router that promises to eliminate dead spots, and a fixed-wing drone that flies like a hawk.
---
CES Day Two – Cool connected footballs, distributed speaker systems, Bluetooth routers and more We found plenty of great stuff at CES: smart footballs, cooling coffee mugs, and a speaker system that uses all the iPhones in a room to create a distributed, shared sound system that sounds better than you'd imagine.
---
CES Day Three – Hoverboards, doggie 'brain puzzles' and beer CES is the tech world equivalent of an all-you-can-eat dim sum buffet. Here's what we think is worth sinking your teeth into.
---
Selfie stick iPhone case gets cloned before it even exists You know your product's hot when Chinese ripoff artists start selling knockoffs before your first unit rolls off the production line.
---
The best gadgets of CES plus essential apps for your Mac and iDevices, on The CultCast This week on Cult of Mac's podcast: Super-sized drones, app-controlled robot bartenders, smart coffee mugs and the coolest of gadgets from CES 2016.
---
Hands-on videos
This weird-looking headband uses lasers to fight balding Hairmax says it'ss totally possible to stimulate hair follicles to regrow your skimpy, thinning head of hair into a thick, furry mane, if you have the right kind of baldness.
---
'Music brain' queues up perfect tracks to get you laid Prizm, a new music player described as "the music brain," is hoping to reinvent the way we listen to music.
---
Evil alarm clock tricks you out of bed with food smells The first olfactory alarm clock promises a kinder, gentler start to mornings, using scents instead of noise to wake up sleepyheads.
---
This simple plug-in device makes your dumb smoke detector smart The Leeo Smart Alert is essentially a nightlight but it does so much more than blaze a path to your bathroom. It also saves homes from potential fires by detecting noise from smoke detectors.
---
Screw the Apple Watch. This is the most personal device ever. What looks like a basic vibrator is actually a medical device that uses heat and infra-red lights for vaginal rejuvenation therapy.
---
Ampy battery pack uses body movement to recharge iPhone Finally, you can harness kinetic energy to charge the most important gadgets in your life.
---
Capturing awesome aerial footage is easy with this self-flying drone Wouldn't it be great if your drone could just fly itself? AirDog does just that.
---
Sneak peeks
Kia pledges to fully automate all vehicles by 2030 Korean car giant Kia promises that all of the cars it makes will be fully autonomous by 2030. And we're pumped, because we'll have a lot of e-mail to catch up on by then.
---
Sony's elegant glass speaker shines fresh light on portable audio Sony's most intriguing new product is a weird glass speaker with LED lights that looks like a hurricane lamp.
---
Gogoro electric scooter could roll into U.S. faster than expected Gogoro's big plan is really about rechargeable battery packs, two of which power one of their cool scooters for 60 miles.
---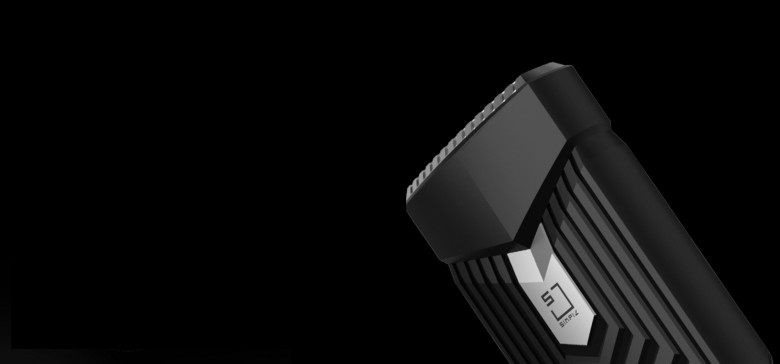 Powerful portable battery pack charges in 18 minutes flat In just three short minutes, this new iTron battery pack slurps up enough power to recharge an iPhone 6.
---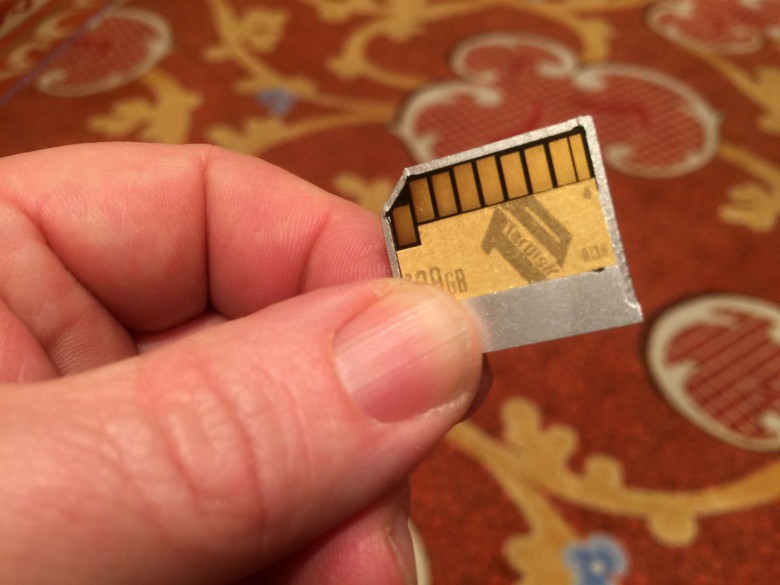 Double your MacBook's hard drive with quick 'one-click upgrade' TarDisk Pear promises to permanently double your MacBook's hard drive space in a matter of moments.
---
Tech that moves
The Bluetooth headset that keeps you awake at the wheel This company has developed a discreet Bluetooth headset that nudges you before you doze off.
---
Faraday Future is taking on Apple Car with a Batmobile Built by Faraday Future, the FFZero1 is a concept smart car that's back from the future, with a 1,000-horsepower electric engine that goes from zero to 60mph in under three seconds.
---
Volkswagen: Apple 'didn't allow us to' demo wireless CarPlay at CES Volkswagen is the first car maker to offer wireless CarPlay, but Apple doesn't want them to show you how cool it is.
---
Fitbit steps up its game to tackle Apple Watch, Android Wear Fitbit has upped its game to take on Apple Watch and Android Wear with a brand new fitness tracker called Blaze.
---
Multi-sport sensor will help you reach PIQ performance PIQ, a multi-sport sensor, can quickly help you improve your game, whether its golf, tennis, skiing or 21 other sports.
---
Hot new camera gear
Kodak's new Super 8 camera aims at keeping film alive Kodak is showing off a prototype for a new camera that will combine time-honored, physical shooting techniques with the latest in digital technology.
---
Olloclip's Studio is a protective iPhone case that will perfect your photos Olloclip has a brand new protective case for the iPhone, which features a patent-pending integrated rail-mounting system and a series of mountable photography accessories.
---
Nikon does a full 360 with new action cam Nikon unveiled new plans for a GoPro-style portable camera that offers 360-degree immersive perspective.
---
Presence security camera keeps an eye outside your door Netatmo has made a camera that is easily overlooked as it keeps a lookout outside your door.
---
As drone makers fill the sky, one looks to the deep seas This Chinese hardware company has developed what it says is the first consumer drone for exploring all those big bodies of water that cover most of the Earth.
---
Stuff for your home
Sleep Number's 'It' bed will help you improve your sleep habits This bed will track different your sleep patterns during the night to inform you just how well you're sleeping at night.
---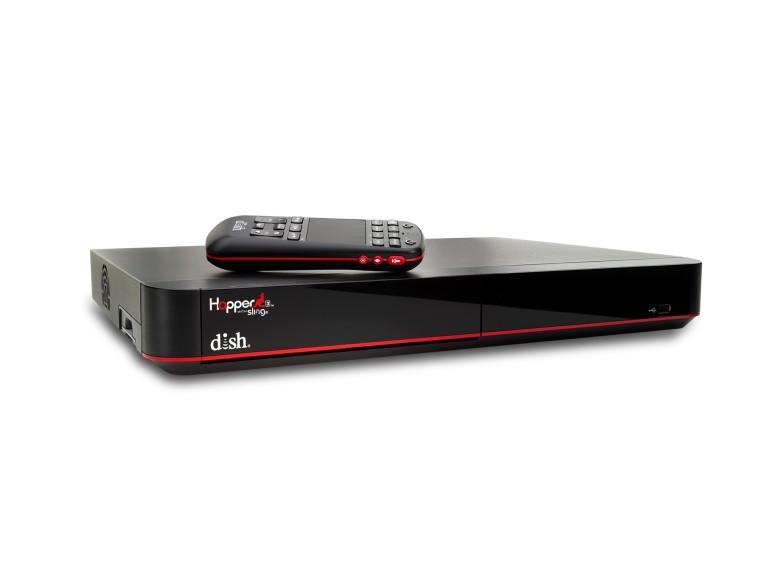 New Hopper 3 DVR only lets you record 16 shows at once You now have a new buddy to enable you to binge watch TV like never before.
---
iDevices' new gear really wants to talk to your iPhone iDevices is doing a better job at pushing HomeKit than Apple is with these four new devices.
---
HomeKit-compatible safe gives us hope for the future First Alert leads the way with a promising device that sounds both useful and eminently futuristic: a HomeKit-compatible safe.
---
Bluetooth speakers that light up your ears and party space If music is one of the lights of your life, then shouldn't your speakers shine, too?
---
EyeForcer is no slouch at keeping kids upright Looking like eyeglass frames without lenses, the EyeForcer shuts down your child's device when it senses he or she has been on it too long.
---
Wireless charging system gets cool new magnetic audio gadgets Stacked, the wireless charging case that charges your iPhone with a series of stackable power banks, is expanding it's line of connected devices to audio.
---
Bluetooth luggage lock will keep the TSA out of your pants Case and lock maker Dog & Bone is bringing out a keyless, TSA-approved, Bluetooth travel padlock that's designed to keep unwanted people from getting their dirty hands on your stuff.
---
Computer fun
Griffin's Travel Power Bank keeps your Apple Watch charged for days Griffin Technology offers a tiny portable battery that delivers much needed on-the-go power to the often inadequate Apple Watch.
---
HP borrows from Apple for its MacBook-inspired EliteBook Folio HP's gorgeous new EliteBook Folio notebook sure does look a whole lot like a MacBook.
---
Treat your Apple Watch to the cutest charging dock we've ever seen Are we only ones who think this charging dock looks like a little Pixar cartoon alien?
---
Nifty keyboard wants to Brydge gap between your iPad and a MacBook Accessories company Brydge is rolling out new keyboards it says will make your iPad feel as productive as a laptop.
---
Back up more of your Mac with Samsung's new terabyte SSD Samsung's new T3 SSD has the multiple terabytes to keep more of your data backed up (and the speed to make it easy).
---
Huawei targets Apple with new phone, tablet, watch The world's number three smartphone brand is ready to take on Apple and Samsung, and it brought its own versions of the big three devices on stage to show off what they can do.