New Products
No discussion of Tim Cook's first year as CEO can ignore what makes Apple truly great: its incredible products. And over the course of the last twelve months, Apple has not only released its most popular and bestselling products ever: the company is overhauling almost every aspect of the way it makes and markets those products.
Under Cook's leadership, the iPhone 4S became Apple's bestselling smartphone ever. The success of the iPhone 4S can't be overstated. What appeared to many upon its released to be a minor spec bump to the fifteen month old iPhone 4, the iPhone 4S has proven to be a berzerker. This year alone, Apple has sold almost 100 million iPhones, and while not selling in the same numbers, the third-generation iPad has similarly been a blockbuster success: it not only dominates the tablet market, it is the tablet market.
But perhaps what is more interesting than Apple's sales success over the last year is what has changed. Under Cook, Apple has moved to a yearly update cycle for OS X, similar to the way Apple releases iOS updates annually. Instead of major new revisions every few years, Cupertino is now updating OS X every year with smaller, feature-packed new revisions, delivered digitally. That's a big change, but it's been a huge success: despite OS X Lion's release just a year ago, OS X Mountain Lion quickly became the bestselling version of OS X ever.
Tim Cook hasn't dropped the ball he was passed.
That's not all. Under Cook, Apple has released the Retina MacBook Pro, a notebook so advanced it may as well be from the future. There's no machine on the market that can even compete: it's peerless. Cook has also overseen a major change to the way Apple names and releases its products, insisting that the third-generation iPad be known just as the "new iPad." All signs point to Apple doing something similar with the sixth-generation iPhone when it is released next month.
The changes aren't just name deep, either. All signs point to the next iPhone being a radical departure from what has come before, featuring a longer 4-inch display and a smaller, 9-pin Dock Connector. And speaking of connectors, the last year has also seen Apple redesign the MagSafe connector to be thinner.
Finally, if the rumor mill is to be believed — and there's looking to be an awful lot of smoke for there to be no fire — Apple will follow up the release of the next iPhone in September with a 7.85-inch iPad mini to be released in time for the holidays. Tim Cook likes to brag that you can fit all of Apple's products on a kitchen table, but there's no denying that Cook has done a lot not just to change the nature of the products on that table, but to bring additional revolutionary new products to it.
Only Apple knows how much of the company's 2011-2012 roadmap was laid out by Steve Jobs before he died, but one thing's for sure: in 2012, Tim Cook hasn't dropped the ball he was passed.
Infinite Loop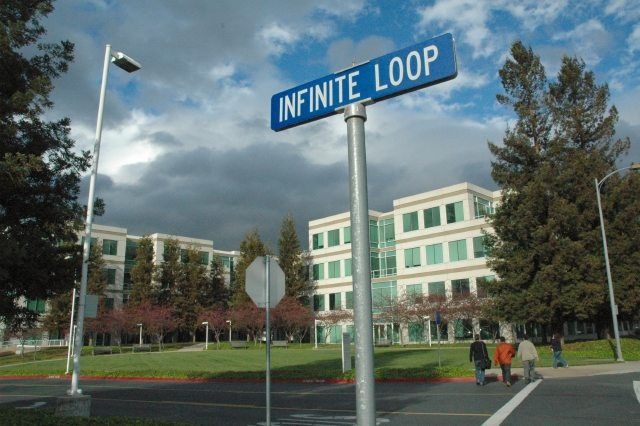 Perhaps some of the biggest changes that happened in Tim Cook's first year as CEO of Apple, though, happened behind the scenes at 1 Infinite Loop. Most of those changes were extremely positive, but there have been some missteps as well.
Tim Cook's biggest accomplishment as CEO of Apple was overseeing the company as it became the most valuable public company on Earth. Buoyed by the success of the iPhone and iPad, Apple's market cap is worth over $623 billion, and many analysts predict that it will hit $1 trillion within the next few years.
But while Steve Jobs would have been content to sit on that cash hoard, Tim Cook has seen fit to share the wealth.
Under Cook, Apple has instituted a charitable donation program that matches donations made by employee by up to $10,000 a year. He has personally donated $100 million to Stanford's hospitals and Project RED. He has instituted more attractive employee discounts on the company's products, and greenlit raises for Apple's retail staff.
Finally, Cook has instituted a stock dividend and repurchase plan in an attempt to make the company more attractive to new investors. Rumor has it that Cook might also follow this up with a stock split, allowing Apple to join the Dow Jones.
Tim Cook has a much bigger heart and a wider generosity streak than Steve Jobs, but he has a ways to go in matching his predecessor's ability to command loyalty and spot talent… not to mention his impeccable taste.
Some of Cook's decisions in Cupertino seem to have misfired, though. Under Cook, Apple has seen what some are calling a brain drain. Whether it's coincidental or because Cook doesn't command the same charisma and loyalty as Jobs did, a number of Apple's senior executives have left the company since Steve Jobs took his last medical leave, including Mac software VP Bertrand Serlet, vice-preseident of mobile advertising for iAd Andy Miller, and retail chief Ron Johnson.
None of these departures technically happened during Cook's first year as CEO, but they have been supplemented over the last twelve months of hardware engineering VP Bob Mansfield and corporate controller Betsy Rafael. Cook has done his best to find talented replacements for these departures, but Cook's highest profile hire — John Browett, replacing Ron Johnson as Apple's retail chief — has caused controversy after Browett decided to try to cut corners in Apple Stores around the world to make them leaner. The result was widespread rumors of cut hours and layoffs, until Apple was forced to publicly admit that they had made a mistake. The overwhelming impression of Browett online is that he's a bozo.
Advertising under Cook has also seemingly staggered. The company that was, just a year ago, widely considered to be unimpeachable when it comes to the class and effectiveness of its advertising campaigns has faced widespread criticism of its recent efforts, including a series of iPhone 4S commercials featuring celebrities that many considered generic and pointless. Then there's the much reviled, much ridiculed "Genius" series of ads, featuring an Apple genius helping a number of moronic customers perform remedial tasks on their Macs. The ads have been rightly criticized for making Mac customers look like morons, and Apple has proven to be so ashamed of them that they have pulled the ads offline, and the advertising executive behind the ads has suddenly left the company.
The overall impression of what has happened at 1 Infinite Loop during Tim Cook's first year as CEO? Tim Cook has a much bigger heart and a wider generosity streak than Steve Jobs, but he has a ways to go in matching his predecessor's ability to command loyalty and spot talent… not to mention his impeccable taste.
Conclusion
Since August of last year, Cook has proven that Apple can not only succeed without Steve Jobs, but make it be a better company than ever. Not only is Apple a more moral, conscientious company than it was a year ago, its most exciting, revolutionary products yet are rapidly approaching on the horizon. Tim Cook has undeniably made a few mistakes in his first year, but that's only to be expected as he grows into the role.
Tim Cook was never trying to be Steve Jobs 2.0, but as it turned out, he didn't have to be: during his first year as CEO of Apple, being Tim Cook 1.0 has proven to be more than enough. We can't see what Tim Cook 1.1 looks like next year.