Macs and musicians have always been synonymous (not to meantion aliterative), and some of the first creators to make a nonsense of the canard that the iPad is "only for consumption" were musicians. And where music nerds go, specialist hardware always follows. Here's a list of the best Mac and iOS music accessories out there.
This post contains affiliate links. Cult of Mac may earn a commission when you use our links to buy items.
✂———✂———✂———✂———✂———✂———✂———✂———✂———✂———
Best Pedal Board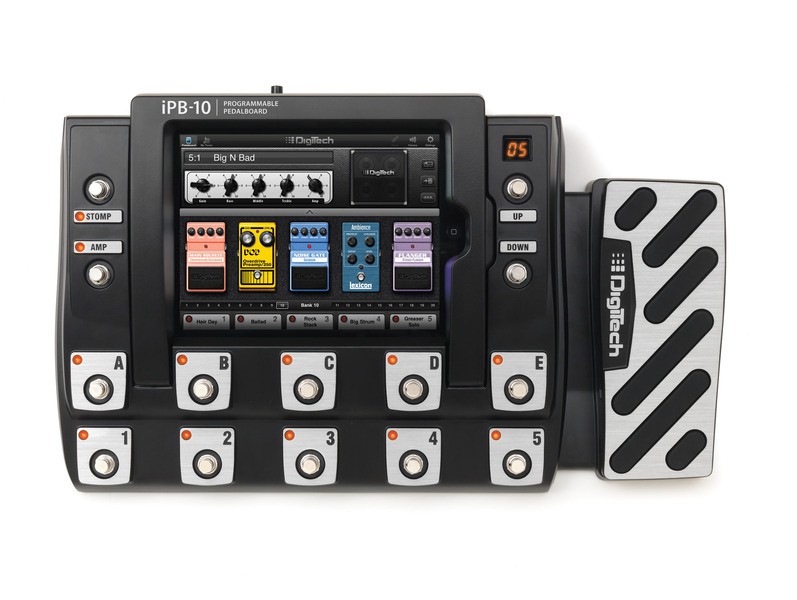 Stomp boxes are so last century. Who needs a rag tag fugitive fleet of metal boxes strung across the stage when you could put the whole lot into a single switchbox, all controlled by your iPad? The DigiTech not only protects the iPad within, it offers almost infinite "pedal" presets, real, foot-friendly foot switches and even a wah pedal on the side.
Best Fake Guitar
The Ion All Star is part way between Rock Band and guitar lessons. Pop your iPad into the hole and it hooks up to the guitar via 30-pin dock connector. Frets light up to tell you where to put your left hand's fingers, and a built-in speaker lets you hear the result. There are even strap bosses so you can jump around the room.
Best Portable Keyboard
Korg's portable MIDI range starts with the dinky little microKEY25, a tiny 25-key keyboard with built-in USB hub (for daisy-chaining more controllers) plus pitch-bend and modulation wheels. It's not as full featured as some bigger controllers, but it fits in a bag with your iPad and costs just $79.
Best Portable MIDI controller
Korg again, this time with a range of non-keyboard controllers. Designed to be used with the microKEY keyboards, the nanoSERIES also works over USB and offers customizable, velocity-sensitive buttons. Use it as a drum machine, a trigger for your samples or evena cheesy rimshot soundboard.
Best Practice Keyboard
Sick of Garage Band's touchscreen keyboard? Then the Samson's Carbon 49 might be up your street. It has 49 (surprise!) semi-weighted keys, a USB cable which hooks up to your iPad via the camera connection kit and various ports for connecting further MIDI gear, a sustain pedal and more USB kit.
Best Guitar Mac Adapter
If you own a guitar and a Mac, and yet you somehow don't own an Apogee Jam, then you're missing out. The tiny plastic box connects the two (and also works with the iPad or iPhone) and lets you turn your computer into an amp, an effects rack or just a recording device. We love it, and as our own music expert Erfon Elijah says, "Jam unlocks a wonderful world of musical possibility that is nothing short of magical."
Best Pocket Amp
Got a guitar but can't afford (or don't have the space for) a Vox amp? Then buy this tiny version of the iconic AC30, a mini amp which plugs straight into your guitar's jack socket and delivers a passably authentic vintage sound. Listen with headphones, or plug it into a regular amp to pretend you're Brian May.
Best Guitar iPad Adapter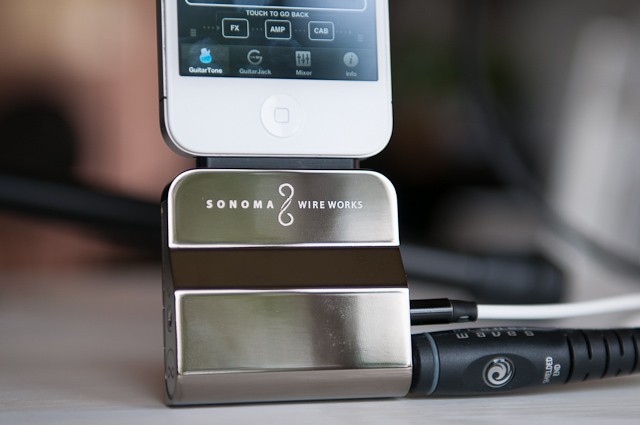 The Sonoma delivers pretty much the same as the Apogee Jam, only it is made specifically for iOS devices, costs $50 more and is made of near-indestructible metal. It is also "the best sounding iPhone guitar interface I've used," according to Erfon. And who can argue with our curly-haired CultCast producer?