The square cropped photo has never been more popular thanks to Instagram. There are a lot of benefits to being challenged to shoot within the confines of Instagram's square — plus square photos make for easier browsing — but a lot of times cropping down to a square cuts out a lot of beautiful shot.
Even though Instagram forces users to upload square pictures, there are lots of ways to get around it. Not only can you post oblong pictures at whichever aspect ratio you want, you can also crop images into circles, triangles, and all sorts of other shapes.
Here's our guide on how to break out of Instagram's square:
The Apps You'll Need –
Finding The Right Photo:
For this guide I'm going to use a photo I took recently at Montezuma Castle in Arizona.
Because these ancient cliff dwellings are protected, I had to take my shot at the bottom of the cliff looking into the dwellings. I really wanted to make the sky above the dwellings feels as big as possible, so I shot this frame vertically, making a good candidate for cropping.
Cropping:
When trying to crop the photo for Instagram, the confines of the square make it harder to get the whole scene in the frame. If I crop it too high I can get the sky in, but the ruins are cut off. The opposite happens when I crop lower to get the entire ruins in the frame.
To get more of my picture inside Instagram's square frame, I used a free app called Squaready. The app is super-simple and easy to use. From the main screen you just tap the folder in the upper left-hand corner to access your camera roll. Once you've chosen your photo it will be dropped against a square white background which you can crop against.
Because people will view this photo on an iPhone screen, you still want fill as much of the frame as you can.
You can pinch and zoom an image until you find the best perspective for your photo. Remember that because you're going to be posting this to Instagram, you want to fill that tiny iPhone screen with as much of your image as you can.
Squaready has a couple of buttons which will help you get your image centered on the frame as you're making your adjustments. Once you're sure you have the crop you want, you can export the photo to your Camera Roll or send it directly to Instagram.
After trimming a bit from the top and bottom of the image, here is what the final product looked like on Instagram: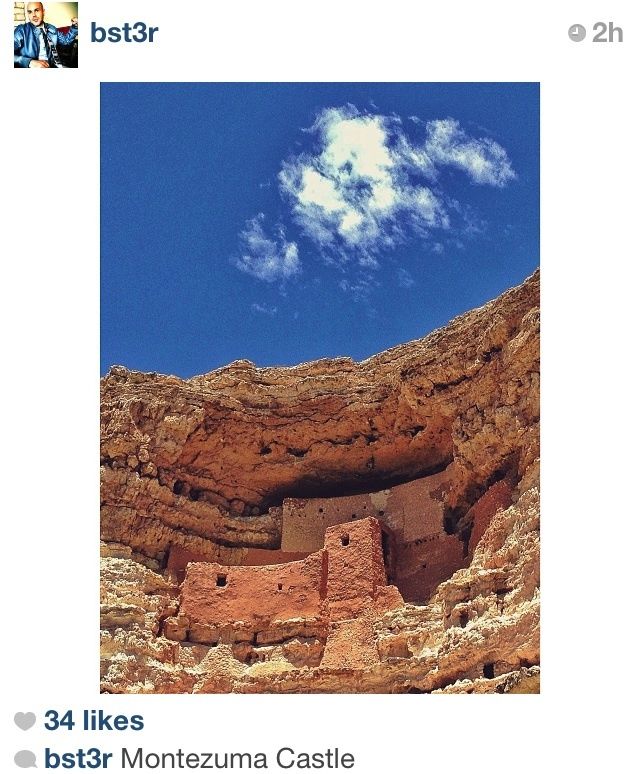 Extra Tips:
Apply All Filters First – If you crop an image with Squaready and then add extra filters to the image afterwards, you will get some ugly tinted bars on the sides of your Instagram pictures (see image above for example). Make sure you get all of your filters applied to your image before you bring it over to Squaready or any other app.
Be Conservative – Before you go crazy with non-square photos on Instagram, remember that you should have a compelling reason to frame your photo differently. Circular frames tend to isolate subjects well, and different oblong aspect ratios will allow you to show your Instagram followers more of a scene.
Alternative Frames: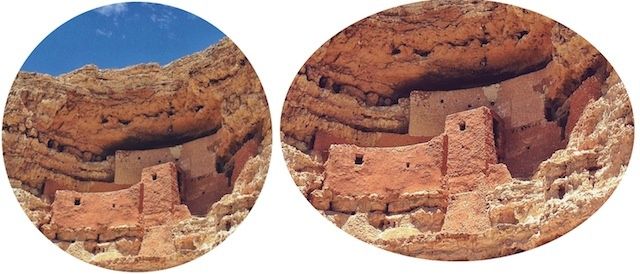 You're not limited to posting just squares and rectangles. While Squaready does a good job at editing oblong frames, there are other apps like Diptic, Repix, Frame Swagg and dozens of others have tons of different frame shapes. You can choose ovals, circles, stars, spirals, crescents, triangles, and all kinds of other shapes.
Many of the frame apps are free, but you have to buy extra frames and collages separately, so check reviews before you fork over your cash on a limited freemium app.
We recommend trying one of the free apps we've listed, explore it a bit, and then branch out into other apps from there. Instagram is whatever you want to make of it, so take have fun exploring different frames and take some risks.