This week's must-have iOS games features Sega's latest Sonic the Hedgehog 4 that many of us have been eagerly awaiting. It's been described as the best Sonic for iOS yet, with improved controls, smoother gameplay and a genuine Sonic feel.
Another of our favorites is Chillingo's Cut the Rope – the addictive puzzle game that knocked Angry Birds off the top of the paid charts this week. It combines realistic physics with simple, precise touch controls to create a wonderfully challenging puzzler.
Black Pegasus is the latest Modern Combat 2 game from Gameloft, and also features in our favorites this week. Its console quality graphics together and excellent production make it one of the most impressive first-person shooters to arrive on the iPhone.
We also have some classic ZX Spectrum gaming!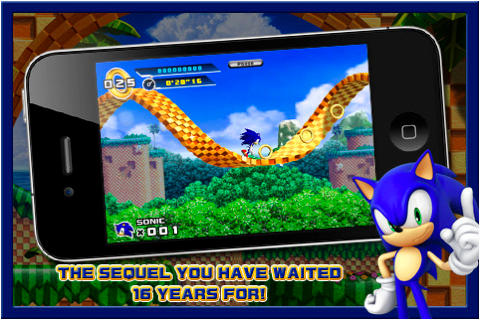 Sonic the Hedgehog 4 – ($9.99) iPhone – Games
After a long wait, episode 1 of Sonic the Hedgehog 4 has finally arrived on the iPhone. Sega's latest release for iOS aims to deliver the most genuine Sonic experience yet, with an improved control system and much smoother gameplay. In this first episode there are 4 unique zones each containing 4 stages, as well as 2 exclusive levels built especially for the iPhone. It's the sequel Sonic fans have waited 16 years for, and it picks up right where Sonic and Knuckles left off.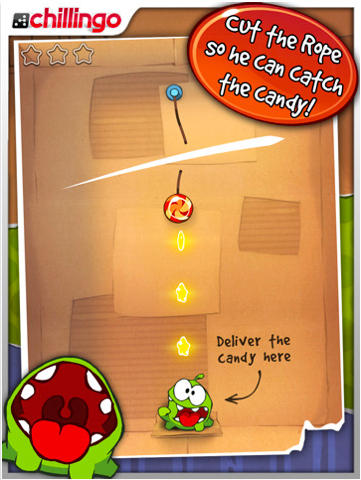 Cut the Rope – ($0.99) iPhone/($1.99) iPad – Games
Cut the Rope is the latest addictive puzzle game to take over the App Store. The aim of the game is to deliver pieces of candy that are suspended in the air by rope to the little 'Om Nom' waiting to be fed down below. Slice the rope to release the candy and try to beat the enemies and obstacles that get in your way to feed the hungry Om Nom. Realistic physics, simple touch controls, lots of entertaining puzzles, and high definition graphics create an excellent little game that's hard to put down.
Modern Combat 2: Black Pegasus – ($6.99) iPhone – Games
Black Pegasus is the impressive first sequel to Gameloft's popular Modern Combat first-person shooter. The game features stunning console-quality graphics and new gyro controls for even better gameplay. The new online mode allows you to engage in intense 10-player battles in 4 different game modes, with XP progression through 72 ranks, reward messages, unlockable weapons, and worldwide leaderboards. Black Pegasus further improves upon the exciting experience of its predecessor to deliver one of the most complete FPS multiplayer games on the iPhone, and pushes Modern Combat in to the lead as the most advanced iOS shooter.
ZX Spectrum: Elite Collection – ($0.99) iPhone – Games
Elite Collection delivers 6 classic ZX Spectrum titles to your iPhone for some authentic retro gaming. Each game is 100% original and features game-specific play controls, extensive playing instructions and realistic Spectrum sounds. The game's developers are committed to bringing stacks more games and further improving their already excellent app in future updates, and you can keep track of their progress within the game's description in the App Store.
What's Your Favorite?
We'd like to know what your favorite game is from the past week. If you've found something that you just can't put down, let us know about it in the comments! Include your email address and the best suggestion will win an app code for one of the games we've featured in this week's top iOS games.