If you love Apple's Sport Loops for Apple Watch, we've got a fantastic alternative that costs 10 bucks less and features a new design element to Apple's version.
Enter the Watchpop Loop for Apple Watch, German-company Bluestein's stylish answer to those seeking the look and performance of Apple's Sports Loop. Watchpop's version has all the same bells and whistles, yet offers a fun line of black bands (and, one white!) flanked by colored edging.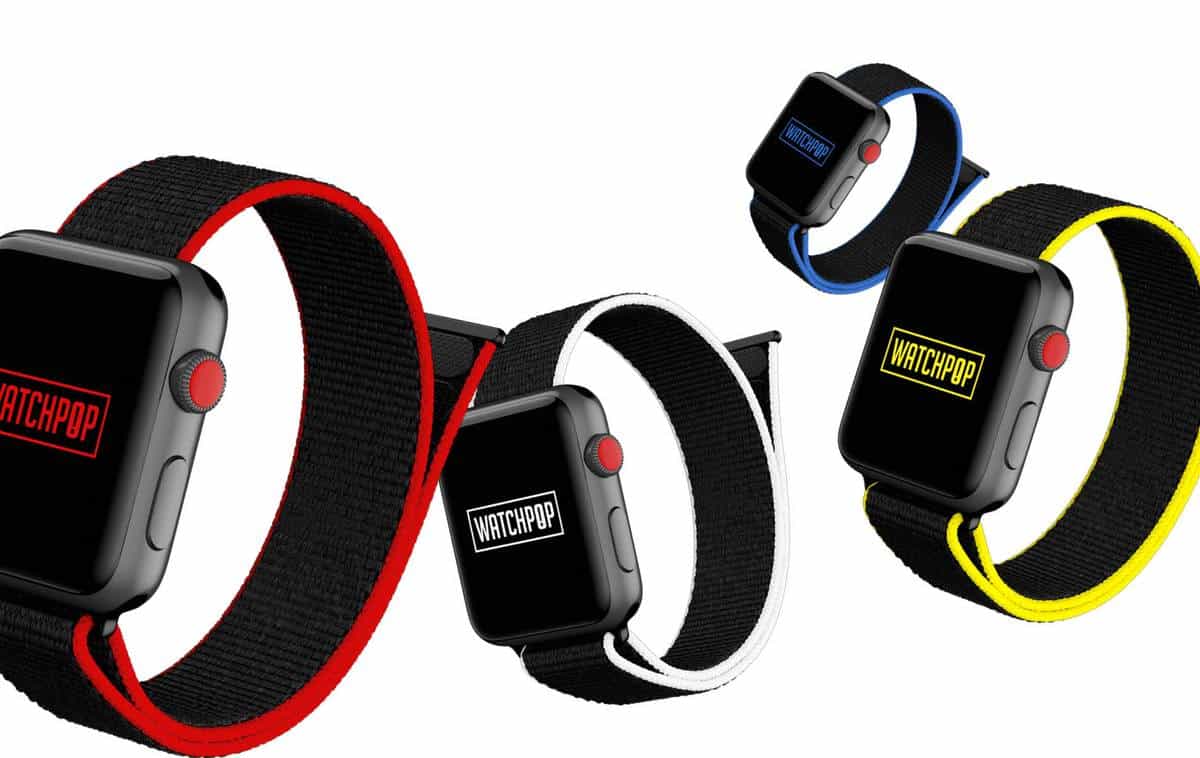 Watchpop's fun and lightweight nylon bands for Apple Watch are super simple to pop on and off in a second. Soft and breathable nylon fabric — easy to adjust with a flexible touch fastener. Black nylon is outlined by various bright colors. And, then there is my favorite, the Icebear, a white nylon band outlined in black. The design, fittingly, makes Apple Watch pop.
The Watchpop Loop band feels soft and light and it's easy to adjust with its touch fastener made from double-layer nylon. The inside made from smooth fabric gives it a gentle cushioning while allowing the skin to breathe. The reverse side has attachment loops making it secure and durable.
Choose from seven colors:
Price: $39
Buy from: Watch Store