For iPhone X, Apple did away with aluminum unibodies, chunky bezels, Touch ID and the beloved Home button. In their place, iPhone X sports polished stainless steel and smooth glass, an edge-to-edge Super Retina HD display, and Face ID. The result proves stunning. Apple just made the iPhone exciting again. But is iPhone X worth $999? Red our full review on iPhone X.
In this week's issue, you'll find that story and more. Find out how Apple Pay Cash proves Apple hasn't lost its attention to detail, and learn how to send money to friends using it. Learn how to squeeze more battery life out of iPhone X, and discover all the trick and tips to mastering your new phone. Check out our review of Juuk's brand-new aluminum Vitero bands for Apple Watch, which are now available for pre-order. Get your free subscription to Cult of Mac Magazine from iTunes. Or read on for this week's top stories.
Cult of Mac Magazine, Issue 218
iPhone X: Apple's finest smartphone ever
Smartphones are changing, and every manufacturer possesses its own take on what the future should look like. Apple's vision is the iPhone X, which arrives 10 years after the original with big changes and an even bigger price tag. The result proves stunning. Apple just made the iPhone exciting again. But is iPhone X worth $999?


iPhone X setup shows Apple's core brilliance
I used to think setting up a new iPhone was easy, but the iPhone X takes it to the next level. On Friday, I got the new iPhone X and have been using it all weekend. The setup process was the easiest ever, and speaks to Apple's constant drive to make things better.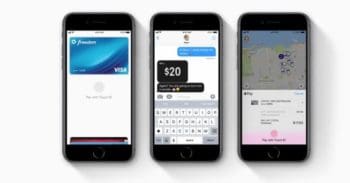 Apple Pay Cash proves Apple hasn't lost its attention to detail
After several years of boring iPhone upgrades, buggy software updates, and design travesties like the Mac Pro and Magic Mouse, some might say Apple lost its attention to detail.


iPhone X could be Apple's most fragile handset
The iPhone X certainly looks stunning. But according to early stress tests, Apple sacrificed the phone's durability in favor of that attention-grabbing design. The result? iPhone X is Apple's most breakable iPhone ever.


How to use Apple Pay Cash to send money
Apple Pay Cash lets people send money to each other using iMessage. You can send up to $3,000 — certainly enough to cover your share of lunch — and the transaction is free if you use a debit card registered in your Apple Wallet. Here's how to use it.


How to squeeze more battery life out of iPhone X
Usually guides to increasing the battery life of phones and tablets involve impractical advice like disabling Wi-Fi, turning off all background activity, killing notifications, and other "tricks" that make using the device pointless. After all, you could gain almost infinite battery life simply by never switching your iPhone on.


Master your iPhone X with these tips, tricks and how-tos
iPhone X is Apple's most exciting iPhone in years. It packs an incredible portrait camera, ditches the home button so it can squeeze and iPhone Plus-sized screen into a regular-sized body, and adds Face ID. Check out this roundup of all of Cult of Mac's iPhone X coverage.


Juuk's race car-inspired Vitero band for Apple Watch
Our friends at Juuk have done it again! The Hong Kong-based company has created a totally unique Apple Watch band with an aggressive design inspired by motor racing. Juuk's Vitero band looks, feels and performs like no other Apple Watch band on the market — or any watch band for that matter. Check them out in our Watch Store!


Wrap your Apple Watch in woven stainless steel
Casetify designs all its products to be super stylish and functional, and its latest collection of Stainless Steel Bands for Apple Watch is no exception. Check out these new bands in our Watch Store, and read on to learn more.


See GarageBand's great new features on iOS
GarageBand for iOS often gets dismissed as a toy by more experienced musicians. That's partly because it's free, and partly because it looks so simple when you first fire it up. And it is dead easy to use — making some great music is simple even for a first-timer. But if you take a while to dig in, you might be surprised at just how music power GarageBand for iOS now packs.


How to get an iPhone X for free
The jury is in on Apple's latest flagship phone, the iPhone X. And the verdict? This is a very, very good phone. However, it's also a very, very expensive phone. To put a new iPhone X in your pocket, you will shell out a cool $1,000, minimum. But now's your chance to get your hands on one of these drool-worthy phones for exactly zero dollars.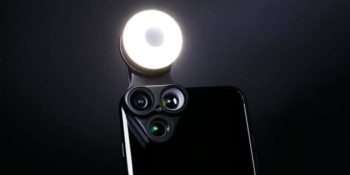 Instantly add 3 lenses to your iPhone
As the cameras on our phones improve, the value of having a variety of lenses goes up too. Having a killer photo sensor is one thing. But being able to bend light in new ways adds whole new dimensions to your Instagram game. Meet the RevolCam. It's a lightweight photo hub that instantly adds three lenses to your phone.


iPhone X: Our top likes, our top dislikes!
This week on The CultCast: The iPhone X may be Apple's best phone, but it's not perfect. Catch our first-week impressions to hear what we love (and what we don't!) about Apple's very spicy new iPhone. Plus: Our top reasons to not buy an iPhone X; how to use Apple Pay Cash to pay your friends and fam; and catch our list of X-rated tips, aka the really useful iPhone X tips and tricks you haven't heard about.