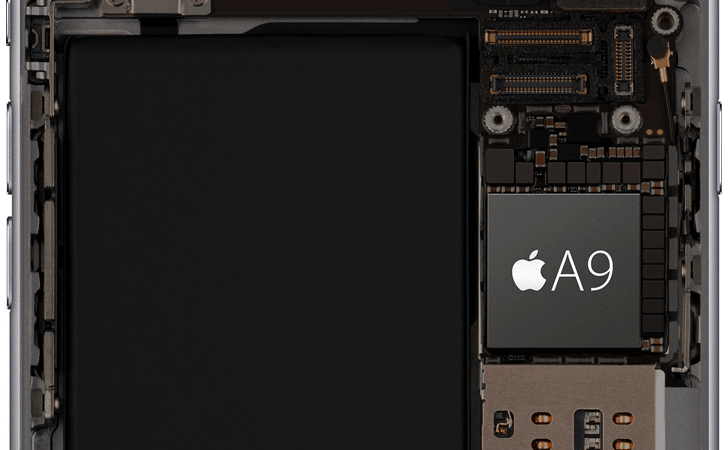 Many of this year's high-end Androids will come with Qualcomm's latest Snapdragon 820 processor. It's up to twice as fast as the Snapdragon 810 that powered many of last year's flagships — but it still can't beat the iPhone 6s.
According to tests carried out on GFXBench, Apple's A9 processor outperforms Qualcomm's best alternative — despite slower clock speeds and fewer cores.
The Snapdragon 820 is a huge improvement over the Snapdragon 810, thanks mostly to a cutting-edge 14-nanometer manufacturing process that makes it faster, more efficient, and cooler — eliminating those dreaded heat issues.
Samsung has been tasked with building it, so we know it's going to be good — but perhaps not quite as good as the Apple A9.
A mysterious device has popped up on GFXBench with a Snapdragon 820 processor, 4GB of RAM, 16GB of internal storage, and Android 6.0 Marshmallow. In a series of graphics tests, it blows most competitors out of the water.
As you can see in the graph below from PhoneArena, the Galaxy Note 5 — one of the fastest Android devices of 2015 — doesn't stand a chance against the Snapdragon 820, which also outperforms the Galaxy S6 series, the LG G3, and just about any other 2015 smartphone.
But the iPhone 6s Plus powered by an A9 achieves a higher score in all three onscreen tests.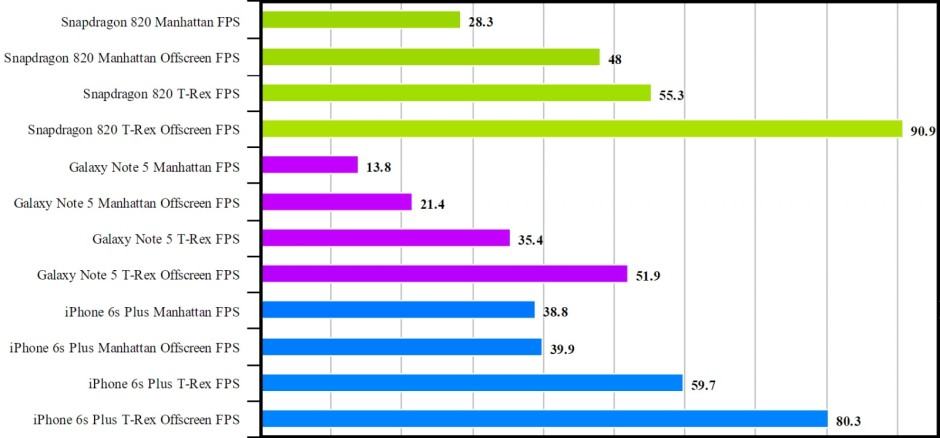 Yes, the Snapdragon 820 is powering a 6.2-inch display with a sharper 2560×1600 resolution (compared to the iPhone's 5.5-inch display with 1920×1080 resolution), but even so, it should probably achieve greater scores given its strength on paper.
The Snapdragon 820 has two Kyro cores clocked at 2.1GHz, and two Kyro cores clocked at 1.6GHz. That's four cores in total. In comparison, the A9 has two cores clocked at 1.8GHz… and that's it! Seriously.
We shouldn't get too hung up in numbers, though; devices running the Snapdragon 820 will be blazing fast in real-world usage, and that's all that really matters.