You'll be blown away by the new Touch ID fingerprint sensor in the iPhone 5s the first time you use it. You'll be prompted to set it up when you first start up your iPhone, and you'll have to scan your fingerprint numerous times at different angles before your iPhone is happy with it. Once it's recorded, you can use the tip of your finger to unlock your device and authorize purchases from iTunes and the App Store.
It's incredibly quick; simply tap the home button and hold your finger on it and it unlocks almost instantly. There appears to be no delay at all while Touch ID reads your fingerprint — it's immensely faster than entering in a 4-digit passcode. Check out the quick Vine video I made below, which demonstrates Touch ID in action.
Quick, isn't it?
When you first start using your iPhone 5s, Touch ID is a bit of a novelty; I've been pointlessly unlocking my iPhone all day just to use it, and I'm kind of disappointed now that I have to the traditional slide-to-unlock gesture on my iPad. But Touch ID isn't just used to unlock your device.
You can also use it to authorize purchases from iTunes and the App Store. Rather than entering your password all the time, you can simply scan your fingerprint and your purchase is made.
I have found, however, that your iPhone will still prompt you for your password every so often to "renew Touch ID purchases." In fact, I've had to enter my password more than I've used my fingerprint in the App Store today. I'm not sure whether that's a bug, or whether it has something to do with the amount of apps I've been purchasing, but it certainly doesn't seem quite right.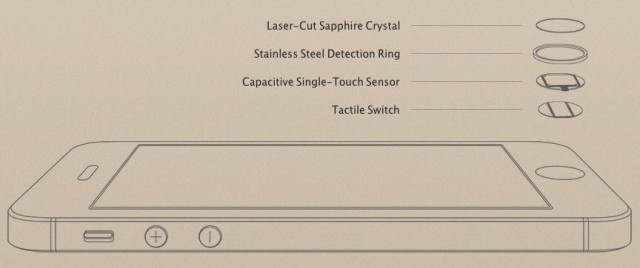 I've also noticed that when you first boot up your iPhone after shutting it down, you'll be prompted to enter your passcode to unlock your device for the first time.
Passcodes and passwords aren't completely eliminated by Touch ID, then, but they almost certainly will be later on. It's incredibly exciting to imagine what Apple can do with that Touch ID sensor; once it's opened up to third-party developers, we'll be able to sign into our favorite apps using only our fingerprint.
Touch ID may seem like a gimmick at first, but it's far from it. It will change the way we manage security on our iPhones, and it will significantly increase the number of iPhones that are protected from day one.
No one wanted to use a passcode unless they really had to because they were just too cumbersome, but everyone will want to use Touch ID.